WSIS TalkX


UN World Wildlife Day

ICTs for wildlife conservation: Stories on the ground
Wednesday 3 March,


Part 1, 12:00 – 13:00 & Part 2, 15:00 – 16:00 (UTC+01:00)
Today, 3 March 2021, the International Telecommunication Union (ITU) in collaboration with the International Union for Conservation of Nature (IUCN) celebrate the UN World Wildlife Day on the 48th anniversary of the signing of the Convention on International Trade in Endangered Species of Wild Fauna and Flora, commonly known as CITES.
This global event will raise awareness of the world's fauna and flora, the threats they are facing and the urgent need to take action to protect wildlife. Almost 25% of all species are at risk of going extinct because of unsustainable human activities, habitat loss, over exploitation and climate change. Illegal Wildlife Trade (IWT) is the fourth largest crime and it is estimated that the value of illegal wildlife trade is between $7 billion and $23 billion each year. As more species face the risk of becoming endangered, information and communication technologies (ICTs) are being used to protect animals and habitats in new and innovative ways, from tracking poachers, to monitoring populations, to raising public awareness – and more. We believe that in this regard, ICTs can certainly aid in reducing wildlife crime and better protect and foster biodiversity conservation as a whole.
The aim of this event is to explore the positive impact of digital technologies for wildlife protection, from the role of satellite images and computer algorithms for monitoring endangered wildlife, the Internet of Things and the Cloud to make poaching predictable and using Apps to combat IWT. Within the context of biodiversity conservation and the use of technology, online platforms such as WILDLEX and TECH4Nature can certainly contribute in bridging the gap to ensure the survival of species.
* Human captioning will be available for this session *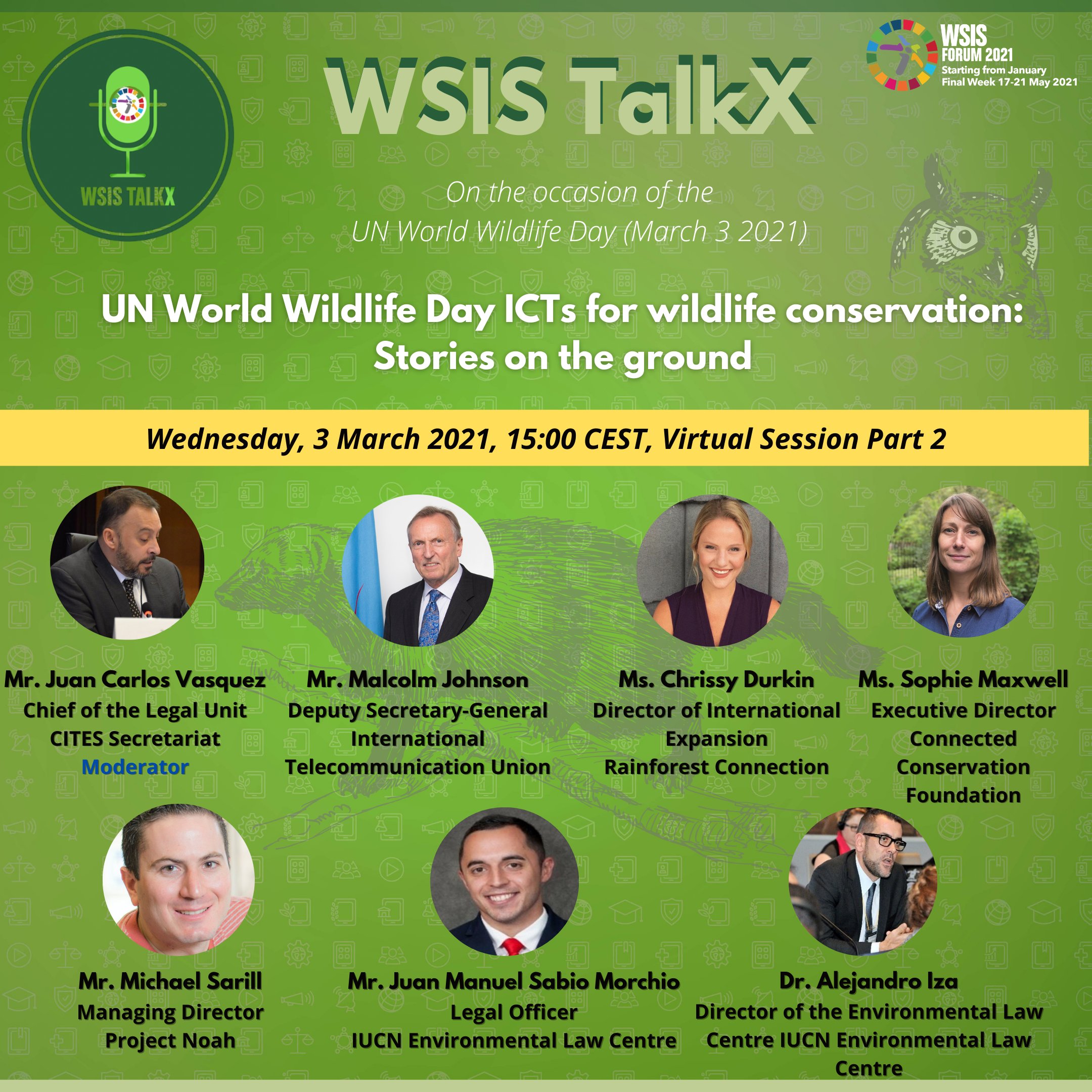 Register

for this webinar: