ALFM Action Line C7: E-Environment: Climate Change and Early Warning for Climate Action
---
World Meteorological Organisation and the International Telecommunication Union
Session 201
13:00–14:00 CEST (UTC+02:00),
Monday, 27 July 2020
Interactive Action Line Facilitation Meeting
Climate Change is a scientifically established reality. Temperature is increasing both globally and locally, sea ice and glaciers are melting, sea level is rising, and weather and climate extreme events are intensifying. These are signs that our climate is changing at a rapid pace, with new and complex challenges for the survival of the humanity. Persisting droughts, marine ecosystem degradation, species extinction, forced displacement and increasing exposure to deadly heat waves are only a few examples of the challenges that many around the world are already beginning to face.
So, how can we anticipate risks and get prepared? This panel will address how ICT and education can provide innovative solutions for climate action:
- Ms. Aarti Holla-Maini, Secretary General of ESOA (Satellite Operators Association), will speak about the importance of satellite connectivity for climate monitoring and for early warning.
- Jean-Baptiste Migraine, from WMO, will introduce the identification and prediction of risks associated with climate change impacts. Highlighting specific examples of CREWS-funded activities (Climate Risks and Early Systems Warnings), he will promote the use of ICTs to save lives and livelihoods against weather and climate related extremes.
- Gaëlle Mogli, from ConnectAid, will speak on reinventing solidarity using new ICT's. ConnectAID was created as a combined humanitarian social network and philanthropic platform to be a part of the change and encourage solidarity differently, enabling us all to become actors of change.
- Frederic Giuli, from the Climate Collage movement, will defend the necessity of education to rebuild tomorrow. As tacking climate change at the source means mitigating our GHG emissions, the Climate Collage Association believes in education as a driver for change of habits to move toward a low-carbon and more sustainable society.
Opening remarks will be made by the co-facilitator of WSIS Action Line C7 e-Environment, namely, Mr. Omar Baddour, Head of Climate Monitoring and Policy division at the World Meteorological Organization and Mrs Maritza Delgado, Program Officer of the Environment and Emergency Telecommunications Division within the International Telecommunication Union's (ITU)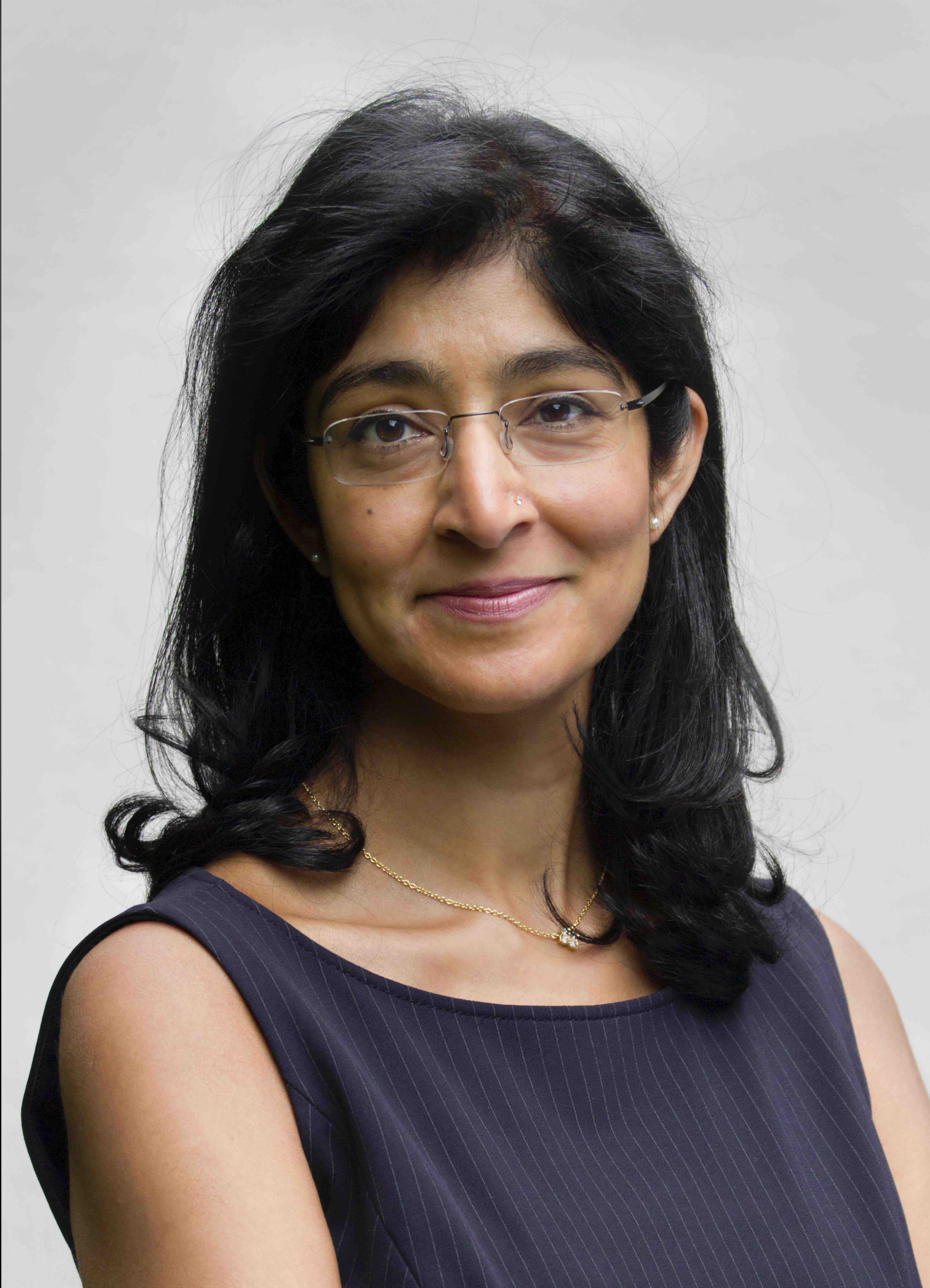 Aarti Holla-Maini
Secretary General
ESOA (Satellite Operators Association)
Aarti Holla-Maini has been Secretary General of the ESOA since 2004. She is a Member of the World Economic Forum's Global Future Council on Space Technology, Global 5G Coalition Network and Essential Digital Infrastructure & Services Network.
Under Aarti's leadership, ESOA & its member CEOs lead the effort to showcase the benefits of satellite communications for a more inclusive and secure society - vital to bridging the world's digital divide, achieving the UN's Sustainable Development Goals and realizing the 5G ecosystem.
Since joining the association, Aarti has lead the expansion of ESOA from a European association to one that represents the interests of 20 global and regional satellite operators. She reports directly to their Chief Executives.
Aarti has 22 years' experience in the aerospace industry, starting at Daimler-Benz Aerospace/EADS (now Airbus) in Germany. In 2000, she moved to Brussels, representing Airbus interests in the European satellite navigation program: Galileo.
Aarti holds a Masters of Business Administration from HEC, France & Stern Business School, NYC, USA. She qualified as Solicitor of the Supreme Court in the UK in 1995, holding a 2:1 graded LLB Hons Law with German Law degree from King's College, University of London & the University of Passau, Germany. Aarti is of British-Indian origin and holds British and Belgian nationalities. She lives in Brussels, has 3 children and speaks 5 languages.
---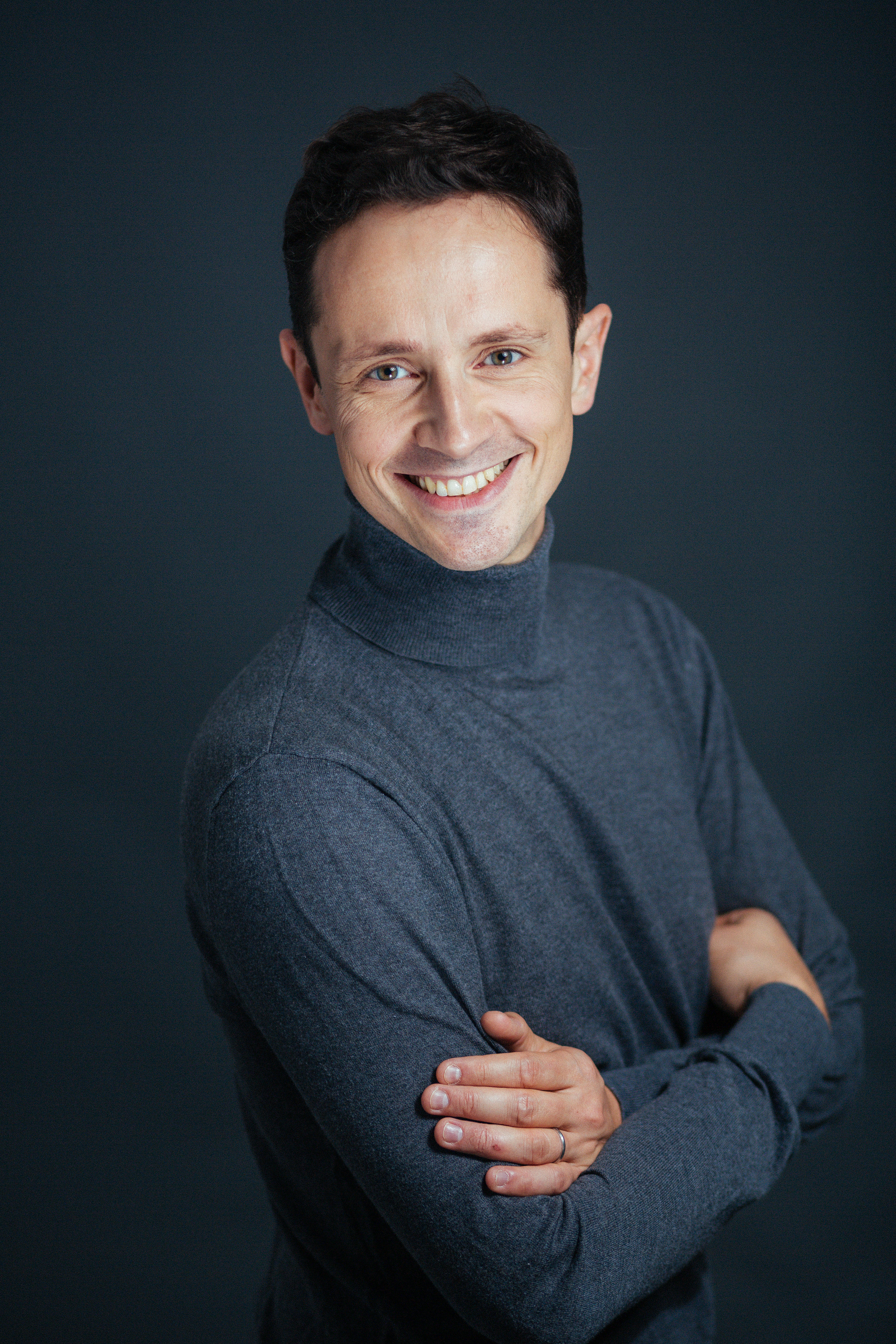 Frederic Giuli
Climate Change entrepreneur and Speaker
The Climate Collage association
After a 17-year career in a major global consultancy firm, Frederic experienced the Climate Reality training project by Al Gore and realized the scale of the climate stakes.
Since then, as an activist and an entrepreneur, Frederic has been dedicating his energy to raise awareness about Climate Change and to assist decision-makers in taking significant actions.
In December 2018, Frederic joined Cedric Ringenbach to create the Climate Collage initiative (La Fresque du Climat).
Based on an interactive, playful and scientific workshop created by Cedric, the organization aims to train 1.000.000 people on Climate stakes before 2022.
---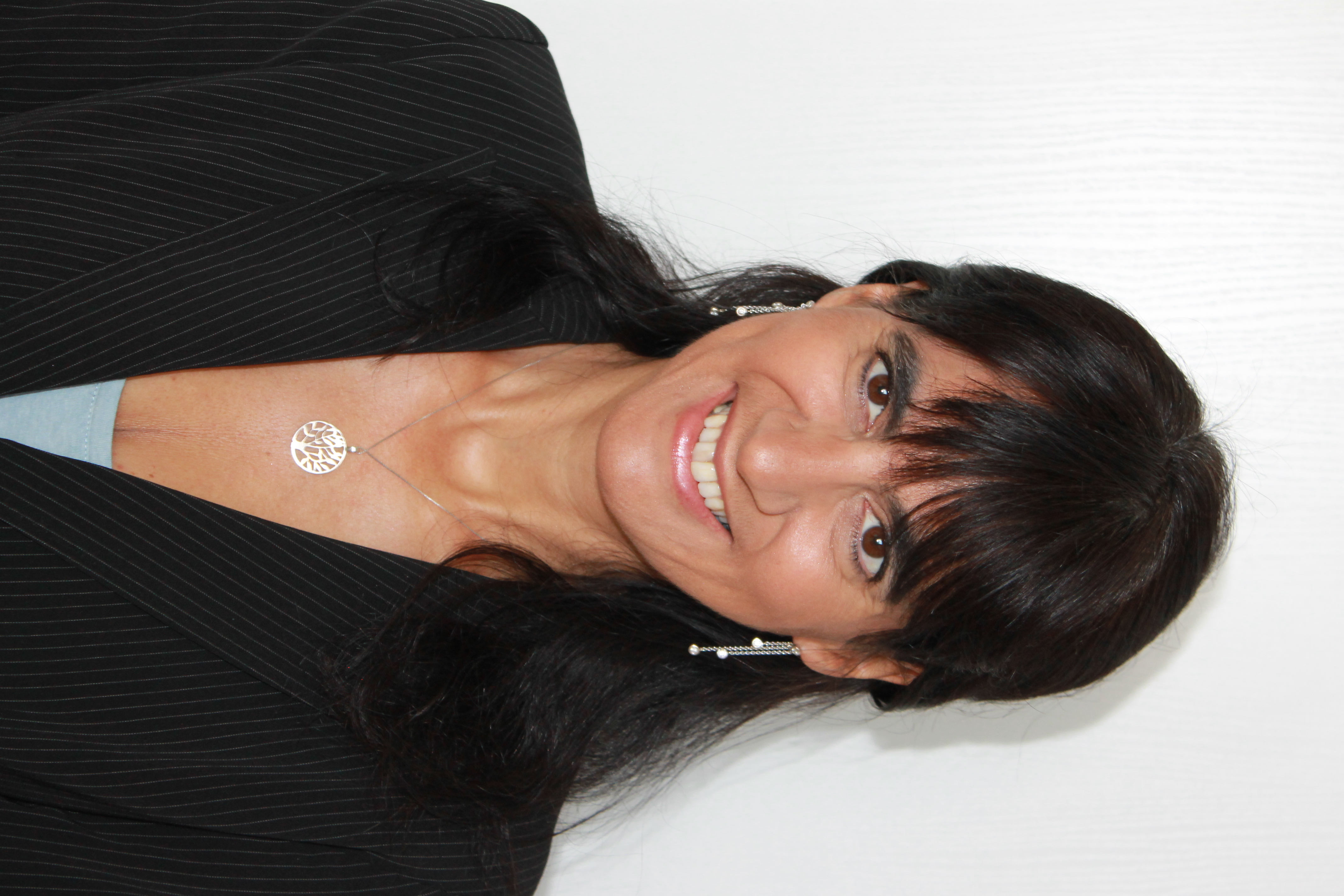 Gaëlle Mogli
Founder & CEO
ConnectAID - The International Solidarity Network
Gaëlle Mogli (Sévenier) is the Founder & CEO of ConnectAID, the International Solidarity Network. Former UN Spokesperson including for WMO, WFP and IOM in Geneva, Gaëlle Mogli has worked for various UN organizations and NGOs across all continents, including during emergency situations such as category 5 cyclone Pam in Vanuatu. She has over 18 years of experience as a journalist and Communication Expert in the sustainable development aid sector. She is now devoting her life to ConnectAID to meet the international cooperation's needs and to connect international organizations with individuals and corporations willing to contribute to SDGs, including climate actions.
---
Jean-Baptiste Migraine
Technical Coordinator
World Meteorological Organisation
Jean-Baptiste Migraine is currently Technical Coordinator at the World Meteorological Organization (WMO). He graduated from an engineering school in development economics and holds a Masters degree in disaster risk management. He is coordinating the CREWS portfolio in WMO and managing projects in DRC and West Africa (Burkina Faso, Chad, Côte d'Ivoire, Mali, Niger, Togo).
Until 2017, he was Senior Disaster Risk Management Specialist at the World Bank. He was leading investment projects in urban development, disaster risk management, meteorological, hydrological and early warning services in DRC (US$10 million), Mali (US$35 million), Niger (US$107 and US$65 million), Burkina Faso (US$31 million), and developed post disaster recovery and reconstruction projects following the floods in Burundi (2014, US$25 million) and Mozambique (2015, US$40 million).
Before joining the World Bank in 2011, he worked with a variety of national agencies, non-governmental and international organizations, research institutes and private companies, in France, Mali, Burkina Faso, Bolivia, Thailand, Vietnam, the United Kingdom, the United States of America and Switzerland. He contributed to the setup of the WMO Disaster Risk Reduction Programme between 2004 and 2008 and as such contributed to the Third International Conference on Early Warning Systems in 2006. He supported the development of French disaster risk management public policies as part of the National Platform, and coordinated the European Network of National Platforms for disaster risk reduction, on behalf of the French government, from 2009 to 2011. He managed a water resources project in Bolivia with Kürmi NGO, developed runoff and sedimentation physical models in Thailand and VietNam with IRD research institute, and analysed global climate trends with UNEP, IRI and University of East Anglia in the UK.
---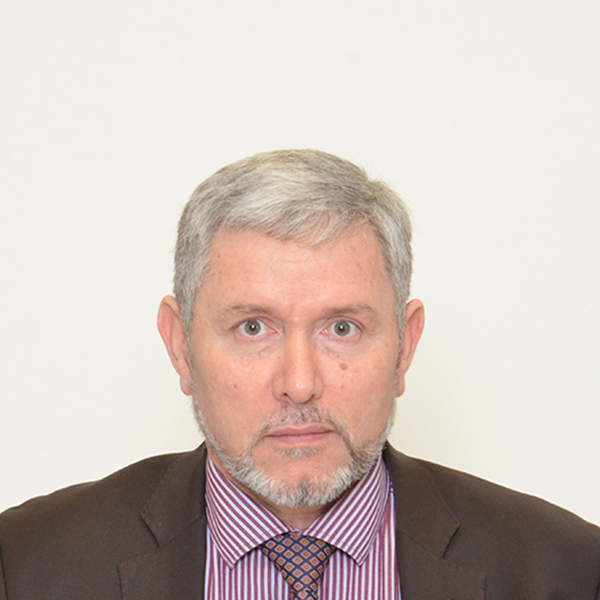 Omar Baddour
Head of the Climate Monitoring and Policy division
World Meteorological Organisation
Head of Climate Monitoring and Policy division at the World Meteorological Organization and co-facilitator of WSIS Action Line C7 e-Environment
---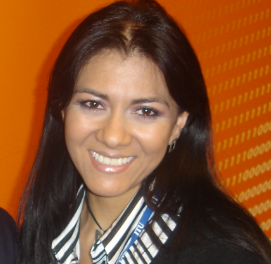 Maritza Delgado
Program Officer of the Environment and Emergency Telecommunications Division
ITU
Maritza Delgado is a Program Officer of the Environment and Emergency Telecommunications Division within the International Telecommunication Union's (ITU) Telecommunication Development Bureau (BDT). Maritza is responsible in the context of emergency telecommunications for supporting countries in the development of National Emergency Telecommunication Plans and their regulatory, policy and legal frameworks, in design and implementation of early warning and alerting systems, as well as in the development of projects, guidelines and reports for the inclusion and use of ICTs for disaster management and risk reduction. She holds a University degree in Electronic Engineering and Telecommunications and has over 13 years of experience in the field of disaster management.
---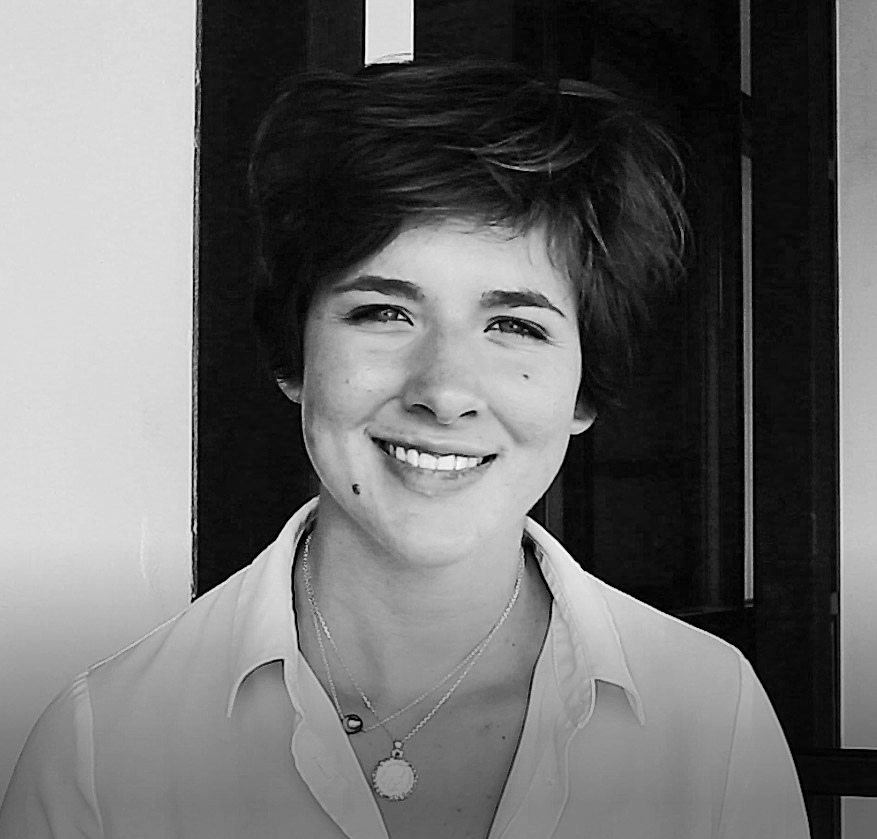 Valentine Haran
WMO intern & Swiss Representative of the Climate Collage initiative
World Meteorological Organisation
Moderator
With ecology being both a professional and personal core value, I am completing a master degree in sustainability
and I am active in associations aiming at raising awareness on the climate emergency. As the local representative of the Climate Collage association in Switzerland, I am dedicating my time to promote this powerful educational tool.
The Climate Collage is sponsored by Valérie Masson-Delmotte, Co-Chair of the IPCC working group I, and senior
scientist and tenured researcher at CEA-climate research division. The climate collage is a scientific, creative and collaborative workshop designed to alert participants on the current climate change crisis. Both educational and fact-
based, this workshop helps understand how the climate works and the causes and consequences of its disruption. As a workshop facilitator, my role is to organise events and to provide expertise about climate change.
---
Topics
---
Digital Inclusion
Education
Environment
WSIS Action Lines
---
C7. ICT applications: benefits in all aspects of life — E-environment

C7. ICT applications: benefits in all aspects of life — E-science
Both Mr. Giuli and Ogli intervention will focus on the first goal for Action Line C7 e-environment namely "Use and promote ICTs as an instrument for environmental protection and the sustainable use of natural resources" and Mr. Migraine will focus on the 3rd goal, namely "Establish monitoring systems, using ICTs, to forecast and monitor the impact of natural and man-made disasters, particularly in developing countries, LDCs and small economies"
Sustainable Development Goals
---
Goal 4: Ensure inclusive and equitable quality education and promote lifelong learning opportunities for all

Goal 13: Take urgent action to combat climate change and its impacts

Goal 17: Revitalize the global partnership for sustainable development
ConnectAid : Our ICT innovation is a new tool for nonprofits to communicate, find volunteers and raise funds so that they can concentrate on their mission and increase their impact on the ground.
CREWS: Promoting the use of ICTs for enhanced monitoring, forecasting and warning of droughts, flooding, sand and dust storms, convective precipitation and storms and coastal inundations in LDCs and SIDS.