Webannouncement of HLPanel :
| | |
| --- | --- |
| | Accessing Knowledge is key to social and economic development. The use of information and communication technologies offers new opportunities, but also risks increasing existing knowledge gaps, due to socio-economic, educational, cultural, language and other barriers. Disparities exist on the level of access to relevant information, as well as on the level of capacities to create, transform and share it. |
| | The panellists will discuss different conception of what are ethical and innovative ways of sharing and creating knowledge. |
| | The session will combine a mix of presentation and discussion in a multistakeholder set-up. UNESCO's contact for this session is Cédric Wachholz (wsis@unesco.org). English ó French translation will be offered for this panel. |
PANELISTS:


Crawford Beveridge
Crawford Beveridge, SUN Microsystems, Executive Vice President and Chairman for Europe, APAC and Emerging Markets. Crawford W Beveridge is a technology industry veteran with more than 40 years of international experience. His role as Executive Vice President and Chairman, EMEA, APAC and the Americas, is to take a long term view and represent Sun's interests in geographies outside of the US, particularly in high growth geographies or where Sun has significant investment, such as the EU, Brazil, Russia, India and China. Specifically he works with governments on public policy issues in an effort to ensure that there is a level playing field in areas of emerging technology policy. Of particular focus are all areas of open - open standards, open source, open media formats, privacy and identity management, interoperability, eco responsibility and education.
Before joining Sun in 1985 as vice-president corporate resources, he held HR management positions in the United States and Europe with Hewlett Packard Company, Digital Equipment Corp and Analog Devices Inc.
In 1991 Beveridge left Sun to become the chief executive of Scottish Enterprise, the lead economic development organization for Scotland with more than 1,700 employees and an annual operating budget in excess of $800 million. In this role he oversaw business development, venture capital, skills development, exports, infrastructure and inward investment.
After nine successful years Beveridge returned to Sun in April 2000 as executive vice president of People and Places and Chief Human Resources Officer. Beveridge is a non-executive board member of Autodesk Inc., eSilicon, and Scottish Equity Partners Ltd.
Beveridge holds a B.Sc. in Social Sciences from the University of Edinburgh, Scotland and an M.Sc. in Industrial Administration from the University of Bradford, England. He also holds honorary Doctoral degrees from the University of Edinburgh, Napier University in Edinburgh and Robert Gordons University, Aberdeen. He was awarded a C.B.E. (Commander of the Order of the British Empire) in the Queen's New Years Honours list in 1995.
---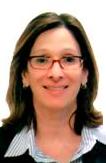 Hoda Baraka
Hoda Baraka
First Deputy To Minister
Ministry of Communications & Information Technology
Office Tel.: +2 02 35341006 - +2 02 35341008
Mobile: +2 010 5411083
e-mail: hbaraka@mcit.gov.eq

Prof. Hoda Baraka, Ph.D.
For more than two decades, Prof. Hoda Baraka has been an integral, innovative and leading part of IT field in Egypt. She is the First Deputy to Minister of Communication and Information Technology since 2006. She is an active member of the education committee of the National Democratic Party of Egypt and the Strategic Council for UN-Global Alliance for Information and Communication Technologies and Development.
Prof. Baraka has been awarded the UNESCO King Hamad Bin Isa Al Khalifa prize for the use of ICTs in Education, for her contribution in the development and enhancement of education in Egypt using ICT. She is one of WEF/UNESCO Partnership for Education Technical Advisory Group on Capacity development. She is also a member of WEF Global Agenda Council for Technologies in Education.
Dr. Baraka is a professor of Computer Engineering at the Faculty of Engineering, Cairo University. With twenty five years of extensive experience in the field of IT, she successfully managed the implementation of several national ICT for Development projects in the fields of education, e-administration, e-health, Arabic digital content and Land Registration systems. Her activities include formulating effective Public Private Partnerships, policies' development and planning of ICT for Development, ICT projects' implementation, monitoring and evaluation and human resources development.
Prof. Baraka is also the National Director of Egypt's ICT Trust Fund since 2002, which is established to promote the use of ICT for Development. In 2003, she was appointed Director of ICT in Education program. In 2006, she was chosen as the Director for the Egyptian Education Initiative, in addition to leading the ICT-in-education activities for 100 schools project as a member of Heliopolis Association.
---


Ellen Tise
Ellen Remona Tise is currently the Senior Director, Library and Information Services at the University of Stellenbosch in South Africa, and President-elect of IFLA for the period 2007-2009. She will automatically serve as IFLA President for the period 2009-2011.
She previously held the position of University Librarian at the University of the Western Cape, Bellville, South Africa, from March 2001 – December 2005. Prior to this, she was Deputy University Librarian (Client Services) at the University of the Witwatersrand, Johannesburg. She also previously held the position of Systems Librarian and other positions at the University of the Western Cape, Brakpan City Library and the University of the Free State.
She has served on the Governing Board and Executive Committee of the International Federation of Library Associations and Institutions (IFLA) between 2001 and 2005; the IFLA Free Access to Information and Freedom of Expression (FAIFE) Advisory Board 2003 – 2005 and the IFLA Africa Section Standing Committee (2001 - 2007). Ellen was Chairperson of the National Organising Committee for the IFLA 73rd World Library and Information Congress, held in Durban South Africa August 19-23, 2007.
Ms Tise's experience at senior management levels in the profession includes being the first elected President of the Library and Information Association of South Africa (LIASA) from 1998 – 2002; Director of SABINET Board from 2003 - 2007 & Sabinet Online Board from 2003–; Deputy Chair of the South African Library Leadership Programme Governing Committee 2001-2004; Member of the Advisory and Management Committee of the LIASA-Carnegie Centre for Information Career Development Project from 2005-2006, OCLC Members Council Delegate from October 2005 - May 2008, and Member of the Access to Learning Award Advisory Committee 2007– Bill & Melinda Gates Foundation. She has also served on various selection/review panels such as the National Council for Library and Information Services and the Centre for Book of the National Library of South Africa.
She is an Honorary Member of the Golden Key International Honour Society, as well as of the Library and Information Association of South Africa.She has published various articles in professional journals and is a regular speaker at
national and international conferences, seminars, symposia, etc.
---


Dr. Hans F. Hoffmann
| | |
| --- | --- |
| 23.05.1942 | born in Bad Warmbrunn/Schlesien, German nationality, married to Inge Hoffmann-van Soest, 4 children; PhD (physics, Bonn University/Germany). |
| 1972 - 2007 | CERN staff (cern.ch). |
| 1972-1985 | Integrating particle physics experiments with novel accelerators (ISR, S-p pbar-S);Technical Coordinator of UA1, an experimental collaboration of 200 scientists of which the scientific leader, Prof. Carlo Rubbia, obtained the Nobel Prize for discovering the carriers of weak interactions in 1984. |
| 1985-1989 | Director "Central Services" (including computing); DESY (www.desy.de), the German particle physics institute in Hamburg, Germany. |
| 1990-1993 | Director "Technical Support"; CERN |
| 1994-1997 | Member of the European Science and Technology Assembly,ESTA. Publications, conference contributions on: Particle accelerators, detectors, physics results, collaborative engineering, technology transfer; grid computing, e-infrastructures, information society, "open access", "e-science", research/innovation management. |
| 1994-1999 | Technical Coordinator of ATLAS (cern.ch/atlas) an international experimental collaboration of 2000 scientists from 160 institutes in 37 countries; |
| 1999-2003 | Director "Technology Transfer, Scientific Computing", responsible for launching Grid computing at CERN (cern.ch/lcg, cern.ch/egee) and Technology Transfer. |
| 2003-2005 | Co-organiser of the CERN participation to World Summit of the Information Society, WSIS with the events "Role of Science in the information society" (cern.ch/rsis) and "Networking in Africa" http://cern.ch/event-africa-networking), together with ITU, UNESCO, UNCTAD. |
| June 2007 - today | retired from CERN, "honorary" member of CERN. |
---
MODERATOR:


Abdul Waheed Khan
Abdul Waheed Khan, Assistant Director-General for Communication and Information. As Assistant Director-General for Communication and Information of the United Nations Educational, Scientific and Cultural Organization (UNESCO), Abdul Waheed Khan has lead UNESCO's Communication and Information Sector since 2001.
In this capacity, Dr. Khan is responsible for advancing global standard setting, establishing international, regional and national policies, and coordinating the implementation of concrete projects for harnessing the power of communication and information for development.
He provides global leadership in the promotion of freedom of expression and press freedom, media independence and pluralism, as well as the development of communication and access to information and knowledge through media and ICTs.
His responsibilities also include fostering digital opportunities for social and economic inclusion, building alliances between public and private sector initiatives in communication and information, and mobilizing resources for enhancing the scope of the programmes of the Communication and Information Sector.
Dr. Khan, who coordinated UNESCO's contribution to the World Summit on the Information Society (WSIS) (Geneva 2003 and Tunis 2005), represents UNESCO at major international events and fora in the field of information and communication, such as the Steering Committee of the Global Alliance for ICT for Development (GAID) and the Executive Committee of Global Knowledge Partnership (GKP).
To follow the meeting through the web-cast, please click here!