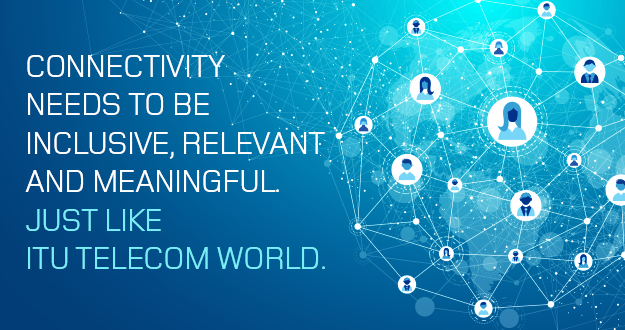 But how do we bring affordable, relevant, fit-for purpose connectivity to citizens across the world? Which innovations in technology, policy or strategy will power the smart development solutions needed? And what core values and principles will ensure a beneficial and sustainable digital future for all?
Join the Forum at ITU Telecom World 2019 at Hungexpo, Budapest, from 9-12 September to explore the issues on the theme "Innovating together: connectivity that matters". Our full programme is out now, key topics include:
Digital integrity: values and principles of the digital future
Expanding connectivity through innovative funding, infrastructure and partner models
5G deployment through new partnership paradigms, test bed projects
Optimizing the use of AI and the data it generates
Driving sustainable ICT growth in emerging and developed markets, locally, nationally and internationally
Spectrum allocation
We're part of the UN, which means we're uniquely positioned to bring together the right mix of stakeholders from governments and industry, and from emerging and developed markets.
This is your opportunity to compare international perspectives, debate how nations, industries and organizations can work together, and ensure digital tech transforms human lives for the better.
Look out for registration opening at the beginning of June!