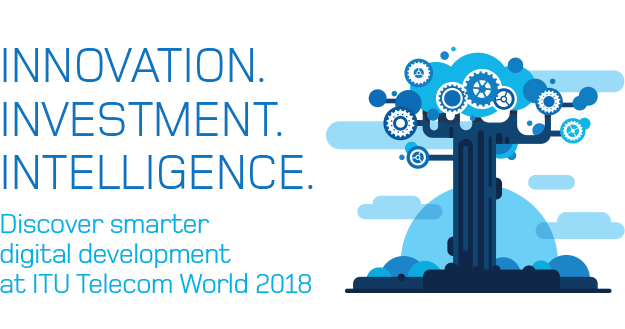 How can we make sure that meaningful, relevant connectivity reaches all of the world's citizens? What innovations in technology, policy and strategy will deliver smart development solutions? How can the public sector, industry and international organizations collaborate to address digital inclusion – and the risks of living in a hyper-connected society?
Join the Forum at ITU Telecom World 2018 at the Durban International Conference Centre, South Africa, 10-13 September 2018, to explore these questions and more on "Innovation for smarter digital development." Compare international perspectives, learn and debate on digital transformation, its disruption of every economic sector, tremendous potential for human development and emerging risks.
Or host a partner session to highlight your organization's expertise in a particular field to our international audience.
ITU Telecom World is an international platform connecting ICT stakeholders from across governments and industry, including cutting edge-tech SMEs, global media, academia and international organizations. Alongside the Forum, the event offers an international Exhibition for digital solutions, high profile sponsorship and visibility opportunities, dynamic networking opportunities and an international Awards programme.