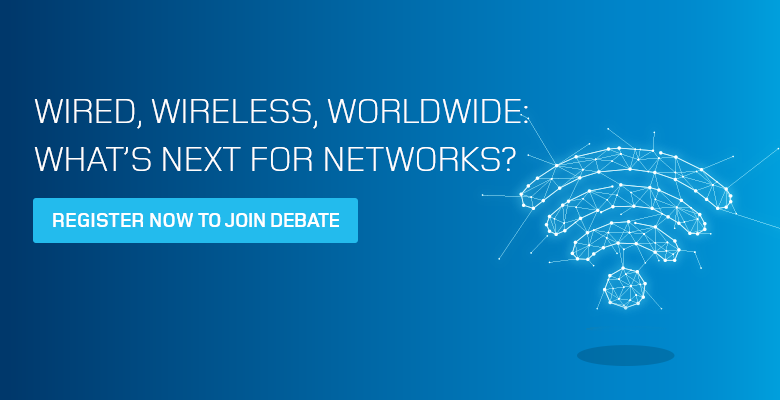 ITU Digital World 2021 kicks off on Wednesday 1 September with the opening session in three months of expert-led debates, international insights and the perspectives of government and industry leaders exploring the realities of digital transformation – together.
Discussions in September focus on infrastructure, the basis of connectivity – and each debate is followed by an informal online networking session open to all participants. See the full event calendar - and register now to take part!
Wired, wireless, worldwide: what's next for networks?
Wednesday 1 September, 13:30 – 14:45 (Geneva time)
How can operators cope with ever-increasing demand for fast, high-quality and dependable networks? How can automation and machine learning be used to improve network functionality, cost efficiency and security? Wired, wireless, fronthaul, backhaul, 5G, HetNet: what will the next generation of networks look like? Join our expert speakers:
Phan Tam,
Deputy Minister of Information Communications,
Viet Nam

Konstantinos Masselos,
President, Hellenic Telecommunications & Post Commission, Greece
Aarti Holla Maini,
Secretary General,
EMEA Satellite Operators Association

Mikael Rylander,
Technology Leadership Officer, Nokia

Vaishali Rastogi,
Global Head, Technology, Media and Telecommunications Boston Consulting Group

Miro Salem,
Global Head of AI and Autonomous Networks Rakuten Mobile, Inc.
Neha Satak,
Chief Executive Officer, Astrome

Alioune Ndiaye,
CEO, Orange Middle East and Africa

5G: fuelling digital transformation today – or tomorrow?
Wednesday 8 September, 13:30 – 14:45 (Geneva time)
Where has 5G been successfully deployed, what are the main use cases to date and how many people currently have 5G-enabled devices? Has the global pandemic delayed or accelerated 5G development? Who are the main partners, players and investors in making 5G a reality? And is 5G viable in low- and middle-income markets? Join our expert speakers:

Jessica Rosenworcel,
Acting Chairwoman, FCC, USA
Sanjay Kaul,
President, Asia Pacific & Japan Cisco Systems

John Omo,
Secretary General, African Telecommunications Union
Diana Tomimura,
Spectrum Regulation and Policy Advisor, International Telecommunication Union

ST Liew,
Vice President, Qualcomm Technologies
Jemin Chung,
Task Force Leader, Institue of Convergence Technology,
KT Corporation

Seizo Onoe,
Chief Standardization Strategy Officer of NTT CORP. and Fellow of NTT DOCOMO, INC.
Andreas Mueller,
Chief Expert Communication Technologies for the IoT, Bosch & Chairman of 5G-ACIA

Rodney Croft,
Chair,
ICNIRP
Partner Session: Future networks and standardization beyond the 5G era
Join Japan's Ministry of Internal Affairs and Communications to discuss the expectations and challenges of networks and standardization beyond 5G from a global, multi-stakeholder perspective.

Space for change: satellites in the service of digital transformation
Advances in satellite technology, changing business models, growing demand for services: the satellite industry is expanding. What new partnerships, services and value propositions does it offer?

Managing growth, managing spectrum
Why is spectrum harmonization so important – and how can we achieve it successfully? Uncover the challenges, coordination and cooperation initiatives ensurin spectrum for current and future needs – for everyone.

Networking online
Connect with speakers and fellow participants in an informal online networking session immediately after each Forum debate. Speak on a one-to-one basis or in groups, visit thematic spaces, explore SME stands – and enjoy our 50th anniversary celebrations! Simply find the link in the chat during each Forum session, log in, and continue the conversation.

Virtual Exhibition
Organized by event co-host the Government of Viet Nam, the ITU Digital World 2021 Virtual Exhibition features 2D and 3D National Pavilions, business booths, conference and networking facilities. Discover the national ICT strategies, projects and initiatives of countries from around the world - and connect with major tech players in the ASEAN region through industry stands, presentations and networking events. Open from 12 October – register now to visit or contact us to exhibit!

SME Programme and Awards
Last chance to enter your innovative tech SME project or initiative for the ITU Digital World SME Awards 2021 - and benefit from international visibility, UN credibility and unique networking opportunities. Keep an eye out for more expert-led free online SME Masterclasses coming soon!