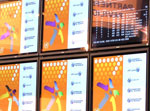 This CWG was established as a separate group by Council Resolution 1336, in accordance with Resolutions 102 and 140 of the 2010 Plenipotentiary Conference. CWG-Internet is limited to Member States, with open consultation to all stakeholders.
Previously, this group was established as the Dedicated Group as an integral part of WG WSIS, open only to all Member States, in accordance with Resolution 75 (WTSA, 2008), and Council Resolution 1282 (Mod. 2008).
The terms of reference for the CWG-Internet are:

to identify, study and develop matters related to international Internet-related public policy issues, and including those issues identified in Council Resolution 1305 (2009); in this regard, as appropriate:
disseminate its outputs throughout ITU's membership and to all relevant international organizations and stakeholders actively involved in such matters for their consideration in their policy making processes;

consider and discuss the activities of the Secretary-General and the Directors of the Bureaux in relation to implementation of Resolution 102 (Rev. Guadalajara, 2010) and to prepare inputs into these activities as appropriate;

initiate and conduct open consultations with all stakeholders in an open and inclusive manner; and the output of the open consultations will be presented for consideration in deliberations of the Council Working Group.
Council 2012 Resolution 1344 decided the modality of the open consultation with all stakeholders for CWG-Internet.
2009 Council Resolution 1305 invites Member States to recognize the scope of work of ITU on international Internet-related public policy matters, represented by the list of topics in Annex 1 which was established in accordance with decisions of ITU membership at the Plenipotentiary Conference, Council and world conferences; and to elaborate their respective position on each of the international Internet-related public policy issues referenced in the list of topics and to contribute actively to the work of ITU on these issues.