Biographies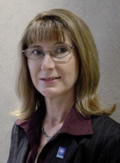 Annette Dever, ILAC & IAF

Annette Dever has a BSc (Hons) in Microbiology. She worked in various research laboratories with CSIRO and the Institute of Dental Research prior to joining NATA, Australia's national laboratory accreditation authority, in July 1988. She joined the staff of the ILAC Secretariat in 2001, working as the Senior ILAC Coordinator in support of the ILAC Secretary. On 1 January 2007 she moved to the role of ILAC Secretary.

During her time at NATA, prior to joining the staff of the ILAC Secretariat, she worked as a lead assessor in the field of Chemical Testing and held the positions of Regional Coordinator and Regional Manager - Chemical Testing.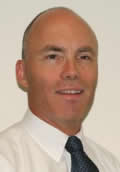 Damian Fisher, Senior Manager International Engagement, Australia

Damian Fisher is Senior Manager - International Engagement at Standards Australia. Damian is a key member of Standards Australia's National Standards Body. He is responsible for coordinating and managing international standards work.

He has extensive experience in international business, project management and business development. He has more than 28 years experience in international business and is a former senior Australian trade diplomat. Postings included appointment as Consul General and Senior Trade Commissioner based in Turkey. Damian also served with the Australian Embassy in Riyadh, Kingdom of Saudi Arabia where he was accredited as Counsellor (Commercial) and Senior Trade Commissioner for Saudi Arabia, Kuwait and Bahrain.

He is also a co-author of a number of publications including a book, Export Best Practice: Commercial and Legal Aspects, The Federation Press, Sydney.
Monica Li FU, Manager of Marketing Department, CTTL, China

Monica Li Fu graduated from Beijing University of Posts and Telecommunications with B.D. and M.D. then worked as a Visitor scholar in Electrical & Computer Engineering department of University of Waterloo, Canada. Monica has been working for China Telecommunication Technology Labs (CTTL) subjected to China Academy of Telecommunication Research of MIIT from 1992. Since 2005, Monica is the Manager of Marketing Department of CTTL meanwhile she also supported MIIT as a technical expert to participate in APEC-TEL-MRA meetings and multilateral recognition activities.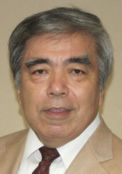 Yushi Naito

He joined Mitsubishi Electric Corporation in 1975, starting his carrier in the development of Satellite Communication Systems, and extended his carrer in research and development of Speech Coding and Network Signal Processing. Now He is a Senior Technical Adviser at the Information Technology R & D Center of Mitsubishi Electric since 2006.

He started ITU-T activities in 1990 in SG15, and has been collaborating with SG9, SG 11, SG12 and SG13. In SG15, he became a Rapporteur in 1992, Working Party Chairman in 2000. Together with the whole members of Working Party, he moved to SG16 and became a Vice-Chairman/WP1 Chairman in 2005. He was appointed to ITU-T SG16 Chairman at the WTSA-08 meeting held in Johannesburg, South Africa in 2008.

He has also been actively participated in Focus Group activities in ITU-T on IPTV, From/In/To/Car Communication (FG-FITCAR) and FG-FITCAR II and FG-CarCOM.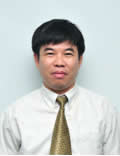 Nguyen Van Vinh, Deputy Director of R&D Center, Viettel Group, Vietnam

Nguyen Van Vinh is the Deputy Director of Research and Development Center, Viettel Group as well as an executive consultant in Science and Technology Department.

He has more than 33 years experience in the industry, including activity at all levels of the architecture and development. During his long career with a leading telecom manufacturer and operator, he has held several key positions in design, development, and deployment of PABX & PSTN systems, ATM & VoIP systems, Transportation systems such as DSL, SDH, DWDM...

His current activities include network management issues and development of new technologies and products to support service providers' business objectives.

Email: vinhnv5@viettel.com.vn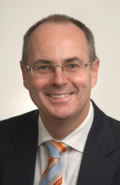 Adrian O'Connell, General Manager Operations, Standards Australia

Adrian O'Connell is General Manager of Operations at Standards Australia, the peak non government national standards body and Australian member of the international standards bodies ISO and IEC.

His responsibilities encompass business strategy and transformation, stakeholder relations and standards development services.

He has extensive experience in strategic planning, policy development, change management and contract negotiations across and range of private and public sector industries. He has previously held board positions on a number of member service companies and industry superannuation funds.
Colin Payne, A/g Manager, Standards and International Engagement Section, ACMA, Australia

The Standards and International Engagement section is responsible for the ACMA's international engagement strategy, coordinating the ACMA's input into international for a including the International Telecommunications Union (ITU) and the APEC Telecommunications and Information Working Group. The section is also responsible for mandating standards for the Telecommunications, Radiocommunications, Electromagnetic Compatibility and Electromagnetic Energy regimes.

I've represented Australia at 5 APEC Telecommunications and Information Working Group (APEC TEL) meetings, with a primary focus on Mutual Recognition Arrangements.

Before joining the ACMA in October 2006, I worked in a commercial testing laboratory for approximately 15 years.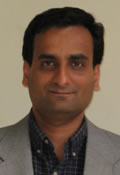 Siva Ramamoorthy, Vice President, South Asia, GENBAND Inc.

Mr. Siva Ramamoorthy received a MBA from Kellogg School of Management at Northwestern University, a Master of Science degree in Computer Science from University of Kentucky, and a Bachelor of Engineering degree in Electrical Engineering from the University of Madras.

An Industry expert in the areas of Innovation/ Open Standards/ICT/Emerging Markets, he has been a past Speaker in several ITU/CTO events including - ITU Workshop on Bridging the Standardization Gap Fiji 2009, Common Wealth Technology organization (CTO)'s Connecting Rural Communities New Delhi 2009, ITU/CTO's Forum on 'Next Generation Networks Standardization' Sri Lanka 2009, Broadband World Forum 2008 at Brussels, South Asia Broadband Congress Sri Lanka 2007. He has been profiled by the Indian Business press including Times of India and Economic Times for articles on Innovation, Green ICT and Standardization.

A Global professional, Siva has held Senior Worldwide roles with Intel, Nortel Networks. During his tenure at Intel with the Embedded/Telecom Group, he is credited in enabling Value added services (VAS) with several South Asian Telco's, Government to citizen e-Governance initiatives and enabling several Indian ICT startups to innovate and create products using Open Standards Hardware and Software Building blocks for emerging markets with pull-up effect and trickle up economics into developed countries.

Paolo Rosa, Head of Workshops and Promotion Division, (ITU/TSB)

Mr Rosa received his degree in physics in 1974 in Rome, Italy, and joined the R&D branch of the Italian Ministry of Communication working on optical fibers transmission networks, in national and international standards and leading quality control inspection teams for international telecommunication projects.

He was head of national delegations for standardization and research studies performed in IEC, ITU, ETSI, CECC, COST and represented the Italian Ministry of Communications in various international institutions including the European Commission task force for the G7 pilot projects on the Information Society.

Paolo was appointed as expert and senior advisor by the Italian Foreign Office, the UNDP and ITU for telecommunication projects in various developing countries worldwide.

In 1997 he joined the ITU-T secretariat in Geneva as Counselor responsible for Study Groups 6 (Outside plant), and SG 15 (Optical and other transport networks) and representing ITU in various events. Since November 2004 he is the Head of the Workshops and Promotion Division of the ITU Standardization Sector, organizing events and promoting new ITU-T activities for resolutions concerning developing countries, conformance and interoperability, universities.

He is author of several papers published in international technical magazines and speaker and lecturer in universities, international conferences, seminars and workshops.