Biographies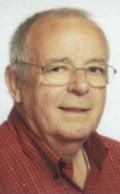 Erik Andersen, Rapporteur, ITU-T SG 17

Erik Andersen is the Rapporteur for the ITU-T Study Group 17 Question on "Directory Services, Directory Systems, and Public-key/Attribute Certificates". Erik is the Project Editor for X.500 and edited the latest four editions. He has been involved in the X.500 standardisation since 1984 and participated in and chaired X.500 workshops. Erik is also the Project Editor for ITU-T E.115 - Computerized directory assistance.

Erik has since 1995 worked as an independent consultant, incl. doing freelance work for Devoteam Denmark consultancy.

Erik worked for IBM for 27 years starting in the IBM semiconductor division in Vermont, USA, working on integrated circuits. Later joined IBM Denmark as a System Engineer ending as a Senior System Engineer. He was most of the time working as data communications and protocol specialist. Was the IBM Denmark's top specialist on IBM's Systems Network Architecture (SNA). Represented IBM in the Open Systems Interconnection (OSI) standardisation work.

Erik worked with semiconductors at Haldor Topsoe in Denmark and Westinghouse in USA.

Erik took a M.S degree in Electronics and Physics at the Danish Technical University in 1965.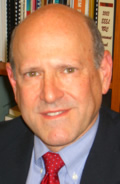 George Arnold, National Coordinator for Smart Grid Interoperability National Institute of Standards and Technology (NIST)

George Arnold was appointed National Coordinator for Smart Grid Interoperability at the National Institute of Standards and Technology (NIST) in April 2009. He is responsible for leading the development of standards underpinning the nation's Smart Grid. Dr. Arnold joined NIST in September 2006 as Deputy Director, Technology Services, after a 33-year career in the telecommunications and information technology industry.

Dr. Arnold served as Chairman of the Board of the American National Standards Institute (ANSI), a private, non-profit organization that coordinates the U.S. voluntary standardization and conformity assessment system, from 2003 to 2005. He served as President of the IEEE Standards Association in 2007-2008 and Vice President-Policy for the International Organization for Standardization (ISO) in 2006-2009.

Dr. Arnold previously served as a Vice-President at Lucent Technologies Bell Laboratories where he directed the company's global standards efforts. His organization played a leading role in the development of international standards for Intelligent Networks and IP-based Next Generation Networks. In previous assignments at AT&T Bell Laboratories he had responsibilities in network planning, systems engineering, and application of information technology to automate operations and maintenance of the nationwide telecommunications network.

Dr. Arnold received a Doctor of Engineering Science degree in Electrical Engineering and Computer Science from Columbia University in 1978. He is a Senior Member of the IEEE.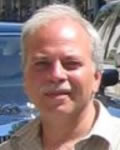 Abbie Barbir, Rapporteur, ITU-T SG 17

Abbie Barbir is a member of Bank of America Global Information Security where he serves as Senior Advisor in the areas of Identity Management, Web services and Security. He is involved in many security related activities within Kantara Initiative, OASIS, ITU-T, Canadian Advisory Committee (CAC) ISO/IEC JTC1 SC 6, SC 38 and JTC1 Smart Grid. Abbie Barbir chairs the Identity Management question in ITU-T SG17. In 2005, he represented OASIS to ITU-T and was instrumental in having the ITU-T consent the SAML and XACML OASIS Standards as ITU-T Recommendations.

Abbie holds a Ph.D. in Computer Engineering from Louisiana State University in Baton Rouge, USA. In his more than 20 years in the software and security industry, he has been a professor of Computer Science in Western Carolina University, an application developer, data compression and encryption inventor, systems architect, security architect, engineering manager, consultant, author, and inventor of numerous security algorithms.

Herb Bertine, former Chairman, ITU-T SG 17

Herbert ertine is the former chairman of ITU-T Study Group 17. He has been actively involved in the standards work of the ITU since 1975 and has held senior leadership positions for 28 years. He has devoted extensive efforts in facilitating cooperation with SDOs. He has represented the ITU-T in ISO/IEC/ITU-T SAG on security since its formation and is the ITU-T liaison officer to ISO/IEC JTC 1.

Herb also has been active in other arenas dealing with ICT standards including ISO/IEC JTC 1/SC 6 and ANSI. He was instrumental in developing the collaborative procedures between ITU-T and JTC 1 (reflected in Rec. A.23) and in establishing the cooperative procedures with the IETF.

Herb retired in November 2007. He was Director, Standards at Lucent Technologies where he led Lucent's standards efforts worldwide. He joined Bell Laboratories in June 1965 and spent his career in communication technologies. This included systems engineering work on modems, digital data systems, X.25 packet networks, open systems, and advanced communication systems. Since 1982, he had various responsibilities for corporate-wide standards management.

In October 2006, Herb was awarded the American National Standards Institute (ANSI) Edward Lohse Information Technology Medal for outstanding technical and managerial leadership in establishing international information technology and telecommunications standards and the methods by which they are produced.

Herb has a Bachelor of Electrical Engineering degree and a Master of Electrical Engineering degree from Rensselaer Polytechnic Institute.
Ian Bryant, EU NEISAS Project

Ian Bryant is an Electronic Engineer by profession, who has specialized in Information Assurance (IA) for UK Government since well before IA was called by that name.

His experience includes Systems Engineering, IA Architecture, Security Accreditation, Policy development, Computer Security Incident Response Team (CSIRT) implementation, and Research Management.

In recent years he helped found the National IA Forum (formerly GIPSI), was responsible for the Ministerially backed ITsafe Warning Service (and its subsequent merger with GetSafeOnline), was the Technical Manager for the Pilot Operation of the CSIA (now CESG) Claims Tested Mark (CCT Mark) Scheme, was lead IA specialist for the MS3i and NEISAS Projects, and is currently assigned as Enterprise Security Architect for UK's National Policing Improvement Agency (NPIA).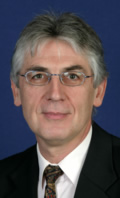 David W. Chadwick, Professor of Information Systems Security, University of Kent, Canterbury

David Chadwick is Professor of Information Systems Security at the University of Kent. and leader of the Information Systems Security Research Group. He is a member of IEEE and ACM and has published widely, with over 120 publications in international journals, conferences and workshops. He has successfully managed over 25 research projects. He pecialises in PKI, Privilege Management Infrastructures, Trust Management, Identity Management, and Privacy Management. He actively participates in standardisation activities, is the UK BSI representative to X.509, the chair of the Open Grid Forum OGSA Authorisation Working Group, and the author of a number of Internet Drafts, RFCs and OGF documents.

Jianyong Chen, Vice-Chair, ITU-T SG 17

Dr. Jianyong Chen is technical advisor at ZTE Corporation. He has over 10 years of experience in information security and network security. From 2005, he is Vice-chairman of ITU-T SG17. During 2005-2008, he was Rapporteur of ITU-T SG17 Question-Countering Spam by Technical Means, and editor of various ITU-T Recommendations.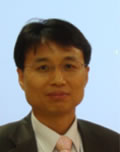 Myung-Geun Chun, Chungbuk National University, Korea

Professor Chun received the B.S. degree in electronics engineering from Pusan National University, in 1987 and the M.S. and Ph.D. degrees in electrical engineering from the Korea Advanced Science and Technology (KAIST), Korea, in 1989 and 1993, respectively. Prior to joining Chungbuk National University, he worked at the Samsung Electronics as a senior researcher. Since 1996, he has been working at College of Electrical and Computer Engineering, Chungbuk National University. He serves now as Chair of PG505(Biometric Project Group) of TTA(Telecommunications Technology Association) in Korea. He also serves as an editor for ISO/IEC JTC 1 SC27 24745 project "Biometric Information Protection". His current research interests include privacy sympathetic biometric system, PKI based biometric application, and intelligent systems.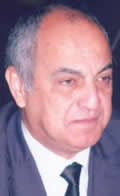 Taieb Debbagh, Secretary General, Ministry of Industry, Trade and New Technologies, Department of Post, Telecommunications & New Technologies, Morocco

Mr. Taieb Debbagh was appointed in August 2006 the Secretary General - Department of Post, Telecommunications and New Technologies / Ministry of Industry, Trade and New Technologies - Morocco.

Mr Debbagh is PhD in Computer Sciences – Paris Dauphine and Certified Information Systems Auditor (CISA).

Mr Debbagh was a member of the High Level Expert Group – Global Cybersecurity Agenda - ITU ", in which he has chaired the working area "Organizational Structures" and He's the Q22/1 Vice-Rapporteur for the next the period 2011-2014.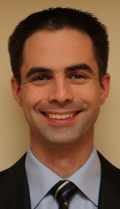 Luc Dandurand, Senior Scientist, CAT2 - Cyber Defence and Assured Information Sharing NATO C3 Agency

Mr Luc Dandurand joined the NATO C3 Agency (NC3A) in January 2009 as a Senior Scientist in the "Cyber Defence and Assured Information Sharing" group.

As a Signals Officer in the Canadian Forces (CF), Mr. Dandurand held various scientific and technical positions. He was an Intelligence Analyst for ground-based radars and Surveillance, Target Acquisition, Night Observation and Countersurveillance equipment in the Directorate of Scientific and Technical Intelligence at National Defence Headquarters. He then led the Canadian Forces Information Operations Group's Network Vulnerability Analysis Team during its expansion, supervising vulnerability assessments of military operational networks in Canada and in theatre. Finally, he founded the Canadian Forces Red Team, responsible for conducting controlled computer network attacks against military networks in order to assess their security and the network managers' ability to react, contain and recover from such attacks, as well as demonstrate their impact.

In 2003 he left the CF and joined the Communication Security Establishment (CSE), continuing to work in the expanded Joint Red Team, now operated by both the CF and CSE. In 2005, he was tasked to lead the CyberLab, a team of scientists and engineers who prototype novel solutions to difficult Cyber Defence problems. While in this position, he lead the development of an intrusion detection system capable of detecting sophisticated attacks. For a period of several months, he also was tasked to assist in the development of the legal framework and policies that support part of the Cyber Defence activities of the CSE.

At NC3A, Mr. Dandurand has contributed to various scientific projects in Cyber Defence, centred on network monitoring and dynamic risk assessment. He also provides technical support to the NATO Computer Incident Response Capability acquisition project, and assists in the development of the scientific programme of work in Cyber Defence at NC3A.

Mr Dandurand received his Bachelor of Engineering degree in Engineering Physics in 1993 from the Royal Military College (RMC) of Canada and his Masters of Engineering degree in Computer Engineering in 1999, also from RMC. He has over 10 years of operational experience in Cyber Defence.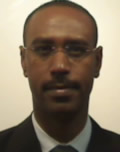 Mohamed M. K. Elhaj, ITU-T SG 17 Vice-chair

Mr. Elhaj holds BSc and MSc degrees in Computer Engineering from Near East University (Turkey) and now he is doing a Ph.D in Electrical and Electronic Department; in Network Security field at the Sudan University of Science and Technology.

Mr. Elhaj is now working for the National Telecommunications Corporation, the Telecommunication Regulatory Authority body, as Head of Information Networks Department. He was head of the Internet Filtering Project and he involves in many Standardization activities in Sudan and Africa. He is also responsible for many national projects concerning Security like National Security Awareness project and Security Standardization Committee and he is part of the Sudan CERT higher Committee.

Mr. Elhaj was elected Vice-chairman, Study Group 17 at the World Telecommunications Standardization Assembly (WTSA-08) that was held in Johannesburg South Africa in October 2008.
James G. Ennis, Department of State, USA and ITU-D Question 22/1 Rapporteur

James Ennis (Jamie) is the Senior Adviser on Cybersecurity to Ambassador Verveer in the U.S. Department of State. Ambassador Verveer is the head of the Communications and Information Policy Deputate of the Economic, Energy and Business Bureau and coordinates U.S. international communications policy.

Jamie is the Rapporteur to Q22/1 in the ITU Development Sector, which has a work program to develop reports on cybersecurity best practices for capacity-building in developing countries. These reports will cover such issues as development of national strategies, principles of public/ private partnerships, development of watch, warning and incident response (CIRT) programs, development of a culture of awareness, and ISP best practices.

Jamie leads U.S. delegations to ITU Study Groups 17 and 13, which develop technical cybersecurity standards, addressing such technical issues as identity management, spam, call traceback, and deep packet inspection.

Jamie was a member of the White House team that developed the Cyberspace Policy Review for President Obama. He participates actively in various subcommittees of the White House Cybersecurity Interagency Policy Committee (IPC). In 2008 he chaired the Grid Working Group on the White House Office of Telecommunications Policy's Task Force on Identity Management.

Prior to joining the State Department in 2002, Jamie was Deputy General Counsel at Iridium LLC, the satellite cellular phone company, where he was responsible for global licensing and regulatory issues. Before that, he was for many years a partner in a law firm in Washington, D.C. where he specialized in communications law issues. During this period he was also General Counsel to the Washington Chapter of the Armed Forces Communications and Electronics Association (AFCEA) and the AFCEA Educational Foundation.

Jamie has a B.A. from Dartmouth, where he graduated with distinction, and a J.D. and LLM from Georgetown University Law School. He is past Vice-Chair of the American Bar Association's Sub-Committee on Satellite Communication Law and Vice-Chair of the International Bar Association's Committee on International Satellite Communications.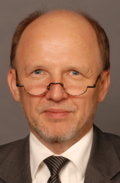 Walter Fumy, Chairman, JTC 1/SC 27

Dr. Walter Fumy is Chief Scientist at Bundesdruckerei GmbH, Berlin.

Dr. Fumy has published numerous papers and several books, and is a frequent speaker at conferences and events. Since many years he is strongly involved in the international standardization of security techniques, currently serving as Chairman of ISO committee SC 27 "IT Security Techniques". He also chairs the BITKOM (German Association for Information Technology, Telecommunications and New Media) Group on Security Management.

Antonio Guimaraes, ITU-T SG17 Vice-chair

Antonio Guimaraes is Vice Chairman of ITU-T Study Group 17, and the rapporteur of Q.1/17 - Telecommunications systems security project. He is graduated in electronic engineering, in 1977, from ITA – Brazil, and has over thirty years of experience in telecommunications and real time software development. After a successful career in big international companies, in April 2005, Antonio joined Anatel, the Brazilian telecommunication regulator. He is now the deputy head of the Office of International Affairs and coordinator of standardization matters.
Mario Hoffmann, Head of Department "Secure Services & Quality Testing", Fraunhofer Institute for Secure Information Technology

Mario Hoffmann – representative of the WWRF Vision Committee – received his diploma in computer science from Darmstadt University of Technology, Darmstadt, Germany, in 1998. He completed his master thesis at Nanyang Technological University, Singapore. In 1999 he joined the Fraunhofer Institute for Secure Information Technology (SIT) in Darmstadt, Germany. From May 2004 to Dec 2008 he was the head of the research department "Secure Mobile Systems". Since January 2009 he has been responsible for the research department "Secure Services and Quality Testing" at SIT's new premises in Munich. His research activities are dedicated to security in service oriented architectures and user-centric identity management in ambient environments. Mr. Hoffmann is a member of the ACM, GI, and CCC as well as the chair of Working Group 7 "Security & Trust" of the WWRF.
Yoshiaki Isobe, Hitachi, Japan

Yoshiaki ISOBE is a senior researcher of Hitachi, Ltd., Systems Development Laboratory. And he is one of Associate Rapporteurs of ITU-T SG 17 Question 9: Telebiometrics. He is specialized in biometrics security and IT security. He was the editor of ITU-T Recommendation X.1084: Telebiometrics system mechanism - General biometric authentication protocol and system model profiles for telecommunications systems. He is also a co-editor of ITU-T Recommendation X.gep – A guideline for evaluating telebiometric template protection techniques.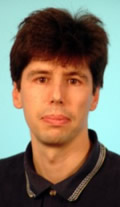 Mikhail Kader, Systems engineer for Security, Cisco Systems, Russia

Mikhail Kader is the Distinguished Systems engineer for Security working at Cisco Systems, Inc. He has over 20 years of experience in Information Technology and network security. As the key part of his job he has been providing security consulting to key SPs in Russia and CIS region. Mikhail was also the part of working groups in Russia developed several security documents and proposals including "Security Conception for Public Networks", "Baseline security level for telecom networks".
Youki Kadobayashi, Nara Institute of Science and Technology, Japan

Youki Kadobayashi received his Ph.D. degree in Computer Science from Osaka University, Japan, in 1997. He is currently an Associate Professor in the Graduate School of Information Science, Nara Institute of Science and Technology, Japan. Since 2006, he has also been working as the project lead at traceable network research group of information security research center, NICT. His research interest includes cybersecurity, internet architecture, and distributed systems. He is an associate rapporteur of ITU-T Q.4/17.

Hakil Kim, ITU-T Telebiometrics Rapporteur

Hakil Kim is the Rapporteur of Q.9/17. He received his PhD degree in electrical and computer engineering from Purdue University, West Lafayette, IN, US. He joined Inha University at Incheon, Korea in 1990. He is also active in ISO/IEC JTC1/SC37. He has been the editor and co-editor of several ITU-T Recommendations and ISO/IEC Standards. His research area includes biometrics, medical image processing, and computer vision.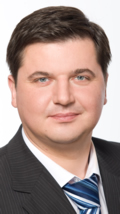 Dmitry V. Kostrov, Associate Rapporteur, ITU-T SG 17

Dmitry Kostrov is the Associate Rapporteur of Q.1/17. During his career 20+ year he has been involved in the design and standardization of security in TELCO. Now he is responsible for research leadership in security programs in MTS's. Dmitry is working with Cybersecurity Information Exchange Framework and problem with privacy in TELCO. Before MTS, he was working in MTT as CISO.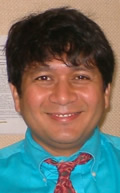 Nir Kshetri, Professor of Business Administration, University of North Carolina, USA

Nir Kshetri is Associate Professor at University of North Carolina-Greensboro. Nir holds a Ph D in Business Administration from University of Rhode Island. Nir is the author of The Global Cyber-crime Industry: Economic, Institutional and Strategic Perspectives (Springer-Verlag, 2010). Nir has published over forty journal articles, 25 book chapters and presented 100 papers. Nir is two time winner of the Pacific Telecommunication Council's Meheroo Jussawalla Research Paper Prize (2010 and 2008) and a finalist in the Management and Organization Review (MOR) Best Paper Award in the China Goes Global Conference organized by the Harvard University (October, 2008).
Victor Kutukov, Chairman of ITU-T Focus Group on Cloud

Victor Kutukov is the CEO of software company "Stack Soft", which specialized on OSS/BSS systems - Billing, CRM, Workflow, Business process management for telecoms and service providers. Some of "Stack Soft" applications available under model Software as a Services (SaaS). Area of his interests - design and development of information systems for telecoms. He has PhD in computer science.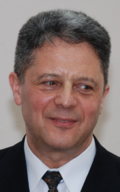 Arkadiy Kremer, Chairman of ITU-T SG 17

1970 - graduated from the Moscow Technical University of Communications and Informatics (MTUCI)
1980 - Ph.D. on technical siences
1980 - 1994 - leader the set of projects in field of implementation the information and telecommunication technologies
from 1994 - chairman of Russian Association for Networks and Services (RANS)

Executive Committee
from 1997 - head of RANS department in MTUCI
from 2004 - vice chairman of the ITU-T SG 17
from 2008 - chairman of the ITU-T SG 17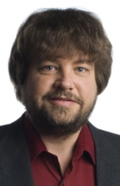 Robert A. Martin, Principal Engineer, MITRE, CNIS Group

Robert A. Martin is a Principal Engineer at MITRE, a company that works in partnership with the government to address issues of critical importance. For the past 18 years, Robert's efforts focused on the interplay of risk management, cybersecurity, and quality assessment.

The majority of this time has been spent working on the CVE, OVAL, CAPEC and CWE security standards initiatives in addition to basic quality measurement and management. Robert is a frequent speaker on the various security and quality issues surrounding information technology systems and has published numerous papers on these topics. Robert joined MITRE in 1981 with a BS and MS in EE from RPI, later he earned an MBA from Babson College. He is a member of the ACM, AFCEA, IEEE, and the IEEE Computer Society.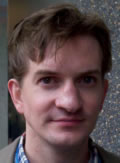 Thomas Millar, Senior Researcher, Analyst & Action Officer, United States Computer Emergency Readiness Team (US-CERT)

Mr. Millar serves as a senior researcher, analyst and action officer at US-CERT.

Since joining US-CERT in 2007, he has acted as a network analyst, senior watch officer and deputy operations manager, playing a significant role in coordination and response activities during major global cyber events such as the 2007 Estonian DDoS attacks, Conficker's spread and countdown clock, the US DDoS attacks of 2009, and several others. He holds a M.Sc in Engineering Management & Systems Engineering from George Washington University.

Patrick Mwesigwa, ITU-T SG 17 Vice-chair

Eng Patrick Mwesigwa holds a BSc. in Electrical Engineering from Makerere University, Kampala and Masters in Operational Telecommunications from Coventry University, UK.

He worked with Uganda Posts and Telecommunications Corporation and later Uganda Telecom for a period of 20 years starting as a Pupil Engineer and was later promoted through the ranks to the post of Chief of planning. During his service with Uganda Telecom he was involved in planning, construction and maintenance of transmission and switching systems around the country.

Eng Mwesigwa joined Uganda Communication Commission as a Technical Manager in 2001. In January 2008, Mr Mwesigwa was appointed Director/Technology and Licensing and in January 2010 he was appointed Acting Executive Director, Uganda Communications Commission following the end of the contract for the Executive Director. Mr Mwesigwa was elected Vice-Chairman for ITU Study Group 17 at the WTSA-08 that was held in Johannesburg in October 2008.

He has participated and presented at a number of regional and international fora on telecommunications and ICT.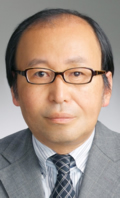 Koji Nakao, ITU-T SG17 Vice-Chair and Vice-Chair of Focus Group on Cloud

Koji Nakao received the B.E. degree of Mathematics from Waseda University, in Japan, in 1979. Since joining KDDI in 1979, Koji has been engaged in the research on communication protocol, and information security technology for telecommunications in KDDI laboratory. After 2003, Koji has moved to KDDI head office to construct and manage its security systems. In 2004, he has started to additionally work for NICT (National Information Communication Technologies). His present positions are "Information Security Fellow" to manage all the security issues required in KDDI and "Group Leader" to manage research activities for network security technologies in NICT. As for standardization activities, Koji is currently working for a vice-chair of SG17 and a vice-chair of FG Cloud in ITU-T and also acting for a national convener of ISO/IEC JTC1/SC27/WG4 in Japan.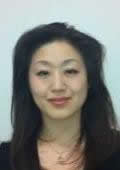 Miho Naganuma, ISOG-J, Q.3 Rapporteur, ITU-T SG 17

Miho Naganuma is the Reapporteur of Q3/17 (Telecommunication security management).

She has over 10 years' experience in the information security management area and has been actively involved in the international standards work of the ITU-T and ISO for IT Security. She also contributes to the regional standards activity in Asia-Pacific Telecommunity Standardization Program (ASTAP) as the chairman of Expert Group Security.

In 2008 she joined Little eArth Corporation (LAC), leading managed security service provider (MSSP) in Japan, and currently she is responsible for creating and managing global relations as well as researching for security operations at Risk Research Institute of Cyber Space in LAC.

She is a steering committee member of Information Security Operation Providers Group Japan (ISOG-J) which is the special industry association for MSSPs established in 2008 to promote cybersecurity information exchange among members.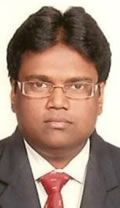 Debabrata Nayak, Director, Cloud Security, Huawei

Dr. Debabrata Nayak has completed his PhD in wireless security from IIT Bombay. And has been working on security domain in last 17 years. He has been working in Huawei technology as Director Security. obtained Masters degree from NIT Rourkela, specialized in Elliptic Curve Cryptography and Doctorate Degree from IIT Bombay, specialized in Wireless security. Covering wide areas such as Security system Performance evaluation, Design of secure cryptographic system, Wireless Security policy design and implementation. He designed Security solution for INFINET (Indian Financial Network).

He has presented 42 papers in international conferences and technical journals. He is active member of STIG and reviewed guideline for Unix STIG and Network STIG. He has worked with Motorola as Security Architect, Reserve Bank of India as Research officer, and with Tata Elxsi as security expert. He has extensively worked on LTE Security and WiMax Security.

He was consultant to various financial institutes for implementation of standards such as BS7799 and ISO 17799. He was also consultant to Ministry of Communication and IT of India for Secure mCheque project.

He is member of International Association for Cryptological Research, WiMax Forum (GWRG Group), LTE Forum (BWA Group), 3GPP SA3,CSA, IEEE Security and privacy and Cryptology Research Society of India. Senior member in Huawei Network security Management Committee.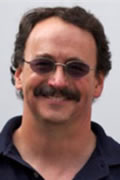 Tim Polk, Security Area Director, IETF

Tim Polk is a Computer Scientist at the National Institute of Standards and Technology (NIST). Tim has been at NIST since 1982, and joined the Computer Security Division in 1988. His work has focused on cryptographic security mechanisms since 1994, with an emphasis on PKI standardization and deployment. Tim Polk has served as a Security Area Director for the Internet Engineering Task Force (IETF) since March 2007, and he co-chaired the IETF's Public Key Infrastructure using X.509 (pkix) Working Group for many years. Tim contributed to the development of several IETF PKI standards and was co-author of RFCs 2459, 2528, 3039, 3279, and 3280. Tim is also co-author of the book "Planning for PKI". He has degrees in Computer Science and Electrical Engineering from University of Maryland.
Damir Rajnovic, FIRST SDO Liaison, FIRST

Damir is part of Cisco PSIRT (Product Security Incident Response Team).

The only group in Cisco that publishes Cisco Security Advisories and we are the focal point for product security within Cisco. In the current role Damir's responsibilities are to do whatever it takes to remove security vulnerabilities from all Cisco's products. Apart from the reactive work (responding to customer's incidents and managing vulnerabilities) Damir works on several proactive efforts to help building more secure products. These efforts are concentrated on educating developers to write more secure code and working with product designers during the design stage.

Part of the daily job is to liaise and maintain relationship with relevant external organisation. Some of the entities Damir is connect to are: law enforcement, coordinating centres (CERT/CC, JPCERT, NISCC) and other appropriate entities (Internet Crime Forum, GCHQ).

Damir is actively involved in computer security arena since 1993. It started with Ministry of Foreign Affairs of Republic of Croatia, continued in Ministry of Science and Technology of Republic of Croatia, moved to EuroCERT to end in Cisco System's PSIRT where he still is. EuroCERT (now defunct) was project with the aim to coordinate CERTs within European region. During that period he established CarnetCERT, was instrumental in creation of EuroCERT and constantly involved in CERT forums - both FIRST (internationally) and TF-CSIRT (European region). Non-security related work includes working on a Radio 101 as a sound engineer and a theatrical group.

Among other FIRST-related activities, Damir is the main driver behind Vendor SIG (http://first.org/vendor-sig/index.html) – special interest groups under FIRST umbrella. The purpose of that forum is to facilitate dialog among product security groups from different vendors.

Damir is FIRST liaison officer to ISO and ITU. Apart from coordinating FIRST acitvites in both standardisation organisations Damir is actively contributing to multiple standards (e.g., ISO 29147 "Vulnerability Disclosure" and ITU-T Cybex framework).

Damir is invited lecturer for MSc Information Technology Security course at Westminster University.
Carmine Rizzo, ETSI Security Coordinator, ETSI

Carmine Rizzo has worked at ETSI in France since November 2007, where he is the proactive point of reference for Security Standardization activities and he is responsible for the supervision, co-ordination and promotion of ETSI Security Standardization work within and across various Technical Bodies.

He obtained a Degree (Laurea) in Electronic/Telecommunication Engineering in Italy, followed by a Ph.D in Radio Communications in the United Kingdom.

His professional background in the United Kingdom includes experience in the private sector for Nortel Networks as Data Communications Network Engineer, and over five years' experience in the international organisation ECMWF (European Centre for Medium-range Weather Forecasts), working in an operational environment for the management of IT projects, services and security.

He has gained, and actively maintains, several professional certifications covering broad aspects of technical security and security management, as well as project management, IT audit, control, and service management.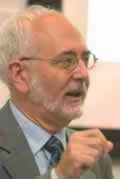 Tony Rutkowski, Rapporteur, ITU-T SG 17

Tony Rutkowski is ITU-T Study Group 17 (Security) Rapporteur for Cybersecurity. In that role, he has been instrumental in leading the team developing the Cybersecurity Information Exchange Framework (CYBEX) ensemble of specifications. He is also the ETSI LI Technical Committee eWarrant Rapporteur, and active in OASIS and other standards and advisory bodies. Tony participates in ITU-T work as EVP for Regulatory Affairs and Standards for Yaana Technologies. He is also a Distinguished Senior Research Fellow, at the Georgia Center for International Strategy Technology and Policy. An engineer-lawyer - he has spent the past 45 years in a broad array of positions as an enterprise strategist, public official, organization leader, consultant, lecturer, and author in the Internet, telecom, aerospace, and broadcasting worlds, in the U.S. and internationally in the private sector (VeriSign, SAIC, General Magic, Sprint International, Horizon House, Pan American Engineering, General Electric, Evening News Association) government (FCC, the ITU, Cape Canaveral City Council), academic (Internet Society, MIT, and NY Law School), and consulting as Netmagic Associates.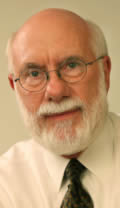 John Sabo, Director, Global Government Relations, CA Technologies

John Sabo is Director, Global Government Relations for CA Technologies, where he focuses on trusted infrastructure technologies, policies, and practices. Mr. Sabo co-chairs the Privacy Management Reference Model Technical Committee and chairs the IDtrust Member Section Steering Committee in the OASIS standards organization. He serves as President of the non-profit International Security Trust and Privacy Alliance (ISTPA); as a board member of the Information Technology-Information Sharing and Analysis Center (IT-ISAC); and as a member of the IT Sector Coordinating Council focusing on critical infrastructure protection. In the ISTPA, he co-authored the 'ISTPA Privacy Management Reference Model v2.0" and edited the ISTPA "Analysis of Privacy Principles: Making Privacy Operational."

Mr. Sabo is a member of the Department of Homeland Security Data Privacy and Integrity Advisory Committee and a past appointee to the NIST Information Security and Privacy Advisory Board (ISPAB). In his government career, Mr. Sabo was Director of the U.S. Social Security Administration's Electronic Services Staff where he pioneered e-government Web applications. He holds degrees from King's College (Pennsylvania) and the University of Notre Dame, and is a Certified Information Systems Security Professional (CISSP).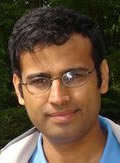 Anil Saldhana, OASIS Co-chair, ID Cloud TC, OASIS ID Trust Steering Committee Member

Anil is the co-chair of the Oasis Identity In The Cloud TC and an elected member of the Oasis IDTrust Steering Committee. He works as the Lead Security Architect for the Middleware division of Red Hat Inc. He represents Red Hat on security standards at Oasis, W3C and the JCP. He speaks on security topics around the world.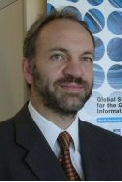 Reinhard Scholl, Deputy to the Director of TSB

Reinhard Scholl is Deputy to the Director of the ITU-T Secretariat (TSB) since September 2002. Previously he has been with Siemens in Munich, Germany and with ETSI (European Telecommunications Standards Institute). He received a Ph.D. in physics from the University of Illinois, USA.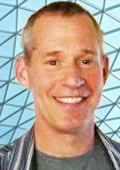 Gregg Schudel, Technical Marketing Engineer, LISP, Cisco Systems, Inc.

Gregg Schudel is currently a Technical Marketing Engineer with the Network Protocol Engineering group of Cisco Systems, Inc where he supports the development of LISP. After joining Cisco in 2000, and spent seven years consulting in US Service Provider area where he specialized in security for large-scale network infrastructures. He then led a Cisco-wide initiative to organize Service Provider-scale infrastructure security information, techniques, and best practices. He also has supported Cisco's participation in ITU-T SG17 for the past three years. Prior to Cisco, he worked for many years at BBN, where he supported Internet security research and development, most notably in conjunction with DARPA and other Federal agencies. He holds BS and MS degree's in engineering, and is a Cisco Certified Internet Expert (CCIE).
Arturo Serrano, CICESE Research Center, Mexico

Dr. Arturo Serrano Santoyo earned his Doctor's degree in Electrical Engineering from the National Polytechnic Institute in Mexico City in 1980. In 1981 he received the ALCATEL Annual Telecommunications Award for his contributions to rural satellite communications in Mexico, and in 1986 was honored with the ERICSSON Telecommunications Award. He has been a telecommunications consultant for the Organization of American States and the United Nations as well as for many private companies and governmental agencies. He was founder and Executive Director of Praxis Telecom and Teleddes Foundation. Dr. Serrano is member of the Mexican Academy of Engineering and author of the books "Telecommunications in Latin America", The Digital Divide: Myths and Realities" and "Digitalization and Global Convergence". He is currently researcher at the Center for Scientific Research and Higher Education of Ensenada (CICESE) and professor at the Autonomous University of Baja California, Mexico.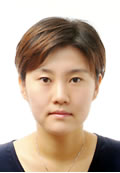 Yong-Nyuo Shin, Hanyang Cyber University, Korea

Professor Yong-Nyuo Shin teaches computer science at Department of computer engineering, Hanyang Cyber University, Seoul, Korea. In the past, she served as a researcher with electronic banking team for Bank of Korea. She also served as a senior researcher at the Department of Security Technology, Korea Information Security Agency. She received her BSc degree in computer science from Soongsil University in 1999 and the MSc degree in computer science from Korea University in 2001, South Korea. She received the PhD degree in computer science from Korea University in 2008, South Korea. She has been serving her editorship or co-editorship in progressing many standardizations for ITU-T/SG17, ISO/IEC JTC1/ SC27 and SC37. Her current research interests are telebiometrics, authentication technologies, privacy, and steganography. She has published over a hundred technical and scientific international journals on a variety of information security topics.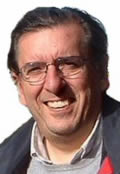 Enrico M. Staderini, Western Switzerland University of Applied Science, Switzerland

Professor Enrico M. Staderini teaches biomedical technologies and biomedical electronics at the Haute Ecole d'Ingénierie et de Gestion du Canton de Vaud (Western Switzerland University of Applied Sciences), Department of Industrial Technologies, Institute of Industrial Automation. In the past he served as researcher and medical consultant with the Norwegian Centre for Telemedicine (North Norway University Hospital, Tromsø, Norway) and as assistant professor of applied physics in medicine with the "Tor Vergata" University of Rome. He also served as visiting professor with the EMBRAPA Empresa Brasileira de Pesquisa Agropecuária, Instrumentação Agropecuária, São Carlos-SP, Brazil, with the CETEPE Centro de Tecnologia Educacional para Engenharia, Universidade de São Paulo, Escola de Engenharia de São Carlos-SP, Brazil and the Bioengineering Centre of the Ohio State University, Columbus (Ohio, USA). He was also visiting professor at the College of Medical Physics in the International Centre for Theoretical Physics (ICTP-IAEA) in Trieste (Italy).

His very interdisciplinary career started with a medical doctor degree from "La Sapienza" University of Rome (integrated with a formal education in engineering), followed by a specialization in bioengineering, a PhD in cardiovascular physio-pathology and finally a specialization in assistive technologies for the handicapped and the elderly people from the University of Trieste (Italy). He is a certified medical professional in Italy and Norway and a European certified informatics professional (EUCIP). His present main research interests are in the fields of biomedical electronics, biomedical technologies, rehabilitation engineering, electromagnetic sensors for medicine (UWB radars in medicine) and regulatory issues in bioengineering, in which topics he published extensively.

He is a member of the Swiss Chapter of the IEEE, the IEEE EMBS, the SEREC (Swiss Electromagnetics Research & Engineering Centre) and the SSBE (Swiss Society for Biomedical Engineering). No surprise in his spare time he practices the radio-amateur activity as HB9EPK.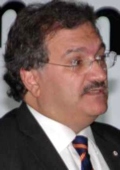 Jon Shamah, European Sales Manager, eSecurity Enterprise Solutions, NETS

Jon is a graduate of Aeronautics & Astronautics. His roles at Hitachi, McDonnell Information Systems, Thales, CoreStreet and Nets, span over 15 years involvement in Identity Management and Transaction Security. He specialises in the business exploitation of large scale Public Key Infrastructures and their usage, especially in critical national infrastructures and programs. His expertise bridges the gap between technical and commercial domains and is active in a number of European Commission initiatives.

Based in the UK, Jon Shamah is Head of European Enterprise Sales of the eSecurity division at Nets. (Nets is the largest Northern European Identity and Payments provider, and its PKI organization is the largest in Nordics. It has been delivering numerous PKI and high end authentication services since 1997)

Jon is a Vice Chairman of EEMA (www.eema.org ) and was awarded the 2009 Fellowship Award for Services to European eID.
Werner Streitberger, Senior Research, Fraunhofer Institute for Secure Information Technology

Werner Streitberger is a senior researcher at Fraunhofer Institute for Secure Information Technology SIT in Garching near Munich, Germany. He holds a doctorate degree in information systems from University of Bayreuth, Germany, and a diploma in computer science from Technical University, Munich. Dr. Streitberger works in the areas of distributed systems, multi-agent systems and simulation and leads the Cloud security team at Fraunhofer SIT.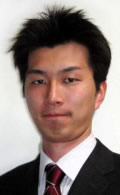 Takeshi Takahashi, NICT

Takeshi Takahashi received his Ph.D degree in Global Information and Telecommunication Studies from Waseda University in 2005. He is currently an researcher in the National Institute of Information and Communications Technology (NICT), Japan.

His research interests include internet security, network protocols and content delivery system. He participates ITU-T Q.4/17 as an editor.

Don Thibeau, Chairman and President, The Open Identity Exchange

Don Thibeau is the Executive Director of The Open ID Foundation an open source, identity standards organization representing leaders in internet enterprise and social media technology. He is a founder and the Chairman of the Board of the Open Identity Exchange (OIX) a non-profit, technology-agnostic, provider of certification services and trust frameworks for identity authentication in internet and telecommunications applications. OIX is a US government authorized certification authority and was founded by companies including Google, PayPal, AT&T, Symantec, Verizon and Equifax. Thibeau has a rich background in the data, identity and social layers of the internet and telecommunications channels. He has enterprise and entrepreneurial management expertise with domain expertise in consortium-based business models for data, analytics and web content. Thibeau has held senior management positions with Kodak, LexisNexis and TransUnion. Thibeau is a former Presidential appointee has testified before Congress and speaks and writes on data privacy, identity technologies and related regulatory issues.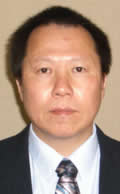 Markus Wong, 3GPP Security Group Vice-chair

Marcus Wong is in the Wireless Advanced Research & Standards organization of Huawei North America R&D center. He joined Huawei in 2007 and has been focusing on various aspects of research and standardization in 3GPP and WiMAX Forum security area. Marcus is also active in the Wireless World Research Forum, contributing to various projects within WWRF.

Before joining Huawei, Marcus had spent 15 years in the telecommunication industry with both Bell Laboratories and Samsung's Advanced Institute of Technology covering many aspects of the security in wireless systems, including that of 2G/3G cellular networks, Personal Area Networks, and satellite communication systems.

He holds the elected position of vice-chairman of 3GPP SA3 (Security Group) since November of 2009 and the vice-chairman of WWRF WG7 (Security & Trust Working group) since 2007.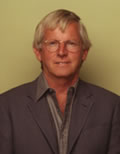 Scott Vanstone, Cryptographic expert, RIM

Dr. Vanstone was the founder of Certicom and oversaw all research, which generated over 300 patents for the company. After Research in Motion's acquisition of Certicom, he joined RIM's Advanced Technology group. Dr. Vanstone is also a Distinguished Professor Emeritus of Mathematics and Computer Science at the University of Waterloo. Dr. Vanstone devotes much of his research to the efficient implementation of the elliptic curve cryptography (ECC) for the provision of information security services in handheld computers, smart cards, wireless devices, and integrated circuits.

Vanstone has published more than 200 research papers and a number of books on topics such as cryptography, coding theory, finite fields, finite geometry, and combinatorial designs. He is a co-author of the Handbook of Applied Cryptography and A Guide to Elliptic Curve Cryptography. Dr. Vanstone held the NSERC/Pitney Bowes Senior Chair of Cryptography at the University of Waterloo for eleven years and is the Executive Director of the Centre for Applied Cryptographic Research also at Waterloo.

He was elected a Fellow of the Royal Society of Canada, Academy of Sciences in 1998 and received the University of Waterloo Award for Excellence in Research in 2004. In 2009 Dr. Vanstone received the Ontario Premier's Catalyst Award for Lifetime Achievement in Innovation. Also in 2009 he retired from the University of Waterloo after 35 years on faculty and was awarded Distinguished Professor Emeritus.

Scott Vanstone has a Ph.D. in mathematics from the University of Waterloo.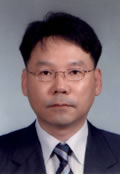 Heung Youl Youm, Vice-Chair, ITU-T SG 17

Heung Youl Youm is a Vice Chairman of ITU-T Study Group 17 and a Chairman of Working Party 2 of ITU-T Study Group 17.

He is a Chairman of the Korea local Group for ITU-T Study Group 17 to the Korea Communications Commission.

He was a Rapporteur for the ITU-T Study Group 17 Question on "Secure Applications Service" since 2005. He was the Project Editor for many approved ITU-T Recommendations, such as ITU-T X.1111(Framework of security technologies for home network), ITU-T X.1034(Guideline on extensible authentication protocol based authentication and key management in a data communication network), X.1151(Guideline on secure password-based authentication protocol with key exchange), etc. He is the Project Editor for many ITU-T draft Recommendations under development such as X.usnsec-1, X.iptvsec-3, X.trm, X.csi, etc.

He has worked as a professor for the Department of Information Security Engineering of Soonchunhyang University, Korea since 1990.

He had worked as a Project Manager to Information Security for the former Ministry of Information and Communication and/or the Institute for Information Technology Advancement from October 2006 to February 2009.

He worked for ETRI for 8 years as a Senior Member of Technical Staff since 1982 working on high speed transmission systems.

He has involved in many (policy advisory) committees in the area of Information Security to the Korea Communications Commission, the Ministry of Public Administration and Security, and the National Information Service of Korea(Republic of).

He received a Bachelor degree in 1981, a Master degree in 1983, and a Ph.D degree in 1990, all in Electronics Engineering from Hanyang University, Korea. He received many achievement awards especially an achievement award from KCC (Korea Communications Commission) in 2009.
Yonglin Zhou, CNCERT/CC, People's Republic of China

Mr. ZHOU Yonglin graduated from Harbin Institute of Technology with his master degree on computer science. He have worked for CNCERT/CC, the national CERT of China, for ten years. He's mainly engaged in the research on Internet security technology and the operation on hacking and malware activities monitoring, pre-warning and responding. Now he is the director of administration and operation department of CNCERT/CC. He has actively taken part in the international cooperations and forums, especially in CERT/CISRT area.