Abbie BABIR (Nortel)

Abbie Barbir has over sixteen years of experience in: Web Services, Data Architect, Security Architect, Computer architecture, Software Design, Digital Signal Processing, Data Compression, Data Encryption, Project Manager, Product Development and R&D. He is experienced in performing migrations, mappings, and specialized security solutions.

Abbie has published over 30 professional papers in the data compression, encryption, image processing, digital signal processing, LAN and parallel computing fields. He has over 15 US and International patents in networking, data compression and encryption. He is an active contributor in ITU-T, IETF, W3C, OASIS, Parlay and WS-I in Web Services and Security. He has been an invited speaker to many conferences and workshops in security and other areas.

Abbie Barbir received a Ph.D. in Computer Engineering from Louisiana State University in 1989 and joined Nortel in 1997.

Herbert BERTINE (Lucent)
Chairman of ITU-T Study Group 17

Herbert Bertine is presently Chairman of ITU-T Study Group 17 responsible for security, languages and telecommunication software. He has been actively involved in the standards work of the ITU since 1975 and in Study Group 17 (formerly Study Group 7 and VII) beginning in 1977. Under his leadership Study Group 17 has produced or updated hundreds of Recommendations covering security, data networks, data communications, middleware, and formal languages such as ASN.1. He has been very active in facilitating the cooperation between Study Group 17 and other standards bodies and consortia/forums dealing with data networking, information technology and security. In addition, he has represented the ITU-T in IETF meetings and is the ITU-T liaison officer to ISO/IEC JTC 1.
Herbert Bertine is presently Director, Standards Strategy at Lucent Technologies. In this role, he leads Lucent's standards efforts worldwide. He joined Bell Laboratories in June 1965 and has spent his entire career of over 40 years in communication technologies. This included systems engineering work on modems, digital data systems, X.25 packet networks, open systems, advanced communication systems and security. Since 1982, he has had various responsibilities for corporate-wide standards management.
Herbert Bertine has a Bachelor of Electrical Engineering degree and a Master of Electrical Engineering degree from Rensselaer Polytechnic Institute.

Elisa BERTINO
Purdue University, West Lafayette IN, USA

Elisa Bertino is professor of CS and ECE and research director of the Center for Education and Research in Information Assurance and Security (CERIAS). Prior to joining Purdue University in 2004, she was a professor of CS and department head at the University of Milano (Italy).
Her research interests include: digital identity management, access control systems, secure content distribution networks, security for grid computing systems, and security and privacy for location-based applications.
Professor Bertino is a co-editor-in-chief of the VLDB Journal and serves on the editorial boards of several journals including the ACM Transactions on Information and System Security, the IEEE Security & Privacy Magazine, and the International Journal of Information Security. She is currently service as program co-chair of the 2007 IEEE Workshop on Policies.
She is a Fellow of the Institute of Electrical and Electronics Engineers and a Fellow of ACM, and received the IEEE Computer Society Technical Achievement award in 2002 for outstanding contributions to database systems and database security and advanced data management systems. She recently received the 2005 Tsutomu Kanai Award by the IEEE Computer Society for pioneering and innovative research contributions to secure distributed systems.
Dr. Hellmuth BRODA
CTO Global Government Strategy, Sun Microsystems Inc.

Following a ten year carrier in Scientific Research (Ph D in Biophysics from Freiburg/Br. University, postdoctoral fellowships at Max-Planck-Institute, Harvard Biolabs and Konstanz University) H. Broda served another ten years as an IT manager in the Chemical-Pharmaceutical Industry before he joined Sun Microsystems in 1995. Within the last year he received the Chairman's Award and was promoted to a Distinguished Director position.

He is member of Sun's strategy council and communicates Sun Vision and Strategy to analysts and media, to customer executives, government officials and public and private organizations. He is frequently invited as key note speaker to major conferences where he discusses technology strategy issues from Open Source, Open Standards, OpenDocument Format, SOA, Web Services and Pervasive Computing to subjects like RFID, Identity Management, Privacy and Trust and the role of the Liberty Alliance.

He serves as a spokesperson for the Liberty Alliance and is an elected member of the Swiss Academy for Engineering Sciences where he is VP of the Scientific Advisory Council. He also serves on the board of leading edge technology companies and several research institutions.

Jan CAMENISH
Project Leader, IBM Research Zurich

Dr. Jan Camenish received the Diploma in Electrical Engineering Science at ETH Zurich in 1993 and a Ph.D. in Computer Science ETH Zurich in 1998 ("Group Signatures Schemes and Payment Systems Based on the Discrete Logarithm Problems"). From 1998 till 1999 he has been Research Assistant Professor in Computer Science at the University of Aarhus, Denmark. Since 1999 he is with IBM Research Zurich where he is now Project Leader for Information Security and Cryptography. He is also the technical leader of the PRIME project.

His research interests are: cryptographic protocols, in particular those supporting privacy and anonymity; practical secure distributed computation. He has published over 50 refereed papers in these areas.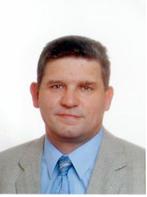 Marco CARUGI
CTO Senior Advisor, Nortel

Marco began his career as telecommunication system engineer in Solvay, an international chemical group, and then worked for 8 years in France Telecom R&D as Research Engineer in Broadband Data Services and Network Technologies, participating in a number of international FT projects as technical expert in IP/MPLS and VPN domains.

He joined Nortel in 2002 as Senior Advisor inside the CTO organization and his current focus is on Next Generation Networks and emerging IP-based services and technologies, promoting Nortel strategic interests in those areas in international standards bodies.
Involved in standardization since 1996, he is currently acting as ITU-T NGN GSI Rapporteur for Question 2/13 (Requirements and implementation scenarios for emerging services in NGN) and actively participates in the NGN related ETSI TISPAN technical body, where he covers the Liaison Officer role from ITU-T SG13. Among his past management positions in standardization, he co-chaired the Services and Requirements working group in the ITU-T Focus Group on NGN, served on the Optical Internetworking Forum Board of Directors, chaired the IETF Provider Provisioned VPN Working Group and held Q11/13 Rapporteurship during the previous ITU-T study period.

Marco has authored a number of IETF drafts and RFCs, ITU-T Recommendations, other contributions to standard bodies and papers. He holds an Electronic Engineering degree in Telecommunications from Pisa University (Italy), a M.S. in Engineering and Management of Telecommunication Networks from National Institute of Telecommunications (Evry, France) and a Master in International Business Development from ESSEC Business School (Paris).

SangRae CHO
Senior Researcher, ETRI

Sangrae Cho is a senior researcher of Digital ID Security Research Team in ETRI, South Korea. Mr. Cho has graduated from Imperial College London in 1996 obtained Beng Computing degree and studied MSc in Information Security in Royal Holloway, University of London in 1997.

Mr. Cho started his career as a researcher in LG Corporate Technology Institute in 1997 and has worked in ETRI for over 6 years as a security researcher. During that time, Mr. Cho has actively involved to construct the national PKI infrastructure project until 2001. In 2001, Mr. Cho has spent a year in University of North Carolina at Charlotte as a visiting scientist to carry out access control and authorization project. From 2004, Mr. Cho has done several project relating to Digital Identity Management including SAML v2.0 Interoperability Conformance Test project.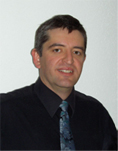 David-Olivier JAQUET-CHIFFELLE
Prof. Dr., VIP, University of Applied Sciences of Bern and ESC, University of Lausanne

Current position – David-Olivier JAQUET-CHIFFELLE is full professor of Mathematics and Cryptology at the University of Applied Sciences of Berne in Bienne, Switzerland, since 1997. He is lecturer at ESC (School of Criminal Sciences) at the University of Lausanne, Switzerland, and gives regular postgraduate courses in cryptology.
David-Olivier JAQUET-CHIFFELLE is also Head and Founder of V.I.P, Virtual Identity, Privacy and Security research center since 2001 (www.vip.ch).

Experience – After having received his PhD in Mathematics, David-Olivier JAQUET-CHIFFELLE spent a post-doc at Harvard University (Boston, USA) where he was also lecturer in the Department of Mathematics. He strengthened his experience in cryptology while working for the Swiss government as a scientific collaborator at the Swiss Federal Section of Cryptology.

David-Olivier JAQUET-CHIFFELLE has a long experience in projects related to security, privacy and identity; he currently participates in FIDIS, a network of excellence of the FP6. David-Olivier JAQUET-CHIFFELLE conceived the system which is now used by all Swiss hospitals to anonymize (while allowing recognition of multiple hospitalisations) the data they must transfer to the Swiss Federal Office of Statistics. David-Olivier JAQUET-CHIFFELLE intervened as an expert in cryptology for the Swiss television in scientific TV-programs and acts regularly as an expert for the European Commission.

His current domain of research and activities covers security and privacy, identities and virtual identities, PETs, pseudonyms, anonymization, applications of mathematics and cryptology to protect privacy.
Sergio FISZMAN

Mr. Fiszman has over 20 years of diversified experience in software architecture, analysis, design and implementation.

He developed architectures for Identity management, Workflow management and SOA-based solutions, and is the author of 9 related USA patents. He also won several Nortel awards for innovation.

Mr. Fiszman is a certified member of the Association of the Professional Engineers of Ontario, and holds a M.A.Sc. degree from Ottawa University, Canada.

He is a Tae Kwon Do 2nd Dan instructor, and a volunteer wrestling coach at a High School.


Joao GIRAO
Research Staff Member, NEC Europe Ltd.

Joao Girao received his diploma from the University of Aveiro, Portugal, in 2003. Since 2003, he has been a member of the Mobile Internet group at NEC Europe Ltd. in Heidelberg. From 2004 and on, he has been pursuing, in parallel, a PhD with the University of Bochum in the area of security for wireless sensor networks. In the past he has worked in security topics related to mobility and ad-hoc networks, while his current focus is on how to map identity management concepts in the lower layers.

He is a student member of both the IEEE and ACM.
Hidehito GOMI
Identity Architect, NEC Corporation

Hidehito Gomi is an identity architect at Internet Systems Research Laboratories of NEC Corporation and leads research efforts in identity management and privacy enhancing technologies for NGN.

He received the B. Eng. and the M. Eng. degree from Kyoto University, Japan in 1994 and 1996, respectively. He joined NEC Corporation in 1996 and has since then been involved in a variety of research and industrial projects focusing on the field of security, Web Services and identity management. He was a visiting researcher in Computer Science at Stanford University, USA from 2001 to 2003.

He serves a program committee member of ACM CCS Workshop on Digital Identity Management, and W3C Workshop on Languages for Privacy Policy Negotiation and Semantics-Driven Enforcement. He also serves as a member of technology expert group and a co-chair of Japan special interest group of Liberty Alliance Project.

His research interests include: digital identity management, access control, security, privacy protection, trust management, software agents and computational logic.
Dimitris M. KYRIAZANOS
PhD Student, National Technical University of Athens

Dimitris M. Kyriazanos was born in Athens, Greece in 1980. Since 2005, he holds a Dipl. –Ing degree in electrical and computer engineering from the National Technical University of Athens (NTUA), Greece. He is now a PhD student in NTUA, conducting his thesis on application layer security in mobile and ad-hoc networks and has already made publications in conferences and journals in his field of interest.

For the last two years, he works as a research engineer in the telecommunications laboratory (www.telecom.ece.ntua.gr) of NTUA. He has been actively involved with IST-projects such as PACWOMAN, HARP and MAGNET. He is now involved as leader of the security and privacy task in MAGNET-beyond IST project (www.ist-magnet.org). Parallel with his studies and work in NTUA, he has also gained experience working in the industry as a software engineer.

Mr. Kyriazanos is a member of the Technical Chamber of Greece (www.tee.gr), the Greek Computer Society (www.epy.gr) and the Federation of Telecommunications Engineers of the European Union (www.fitce.org).

Brian MOORE
Lucent , ITU-T SG13 Chairman

Brian Moore has been working in the telecomms standardisation field for over thirty years and has held many chairmanships in CEPT, ETSI and the ITU in the area of network standards. He has been involved in standards development for data networks, signalling systems, the ISDN and IP-based networks. He is currently chairman of ITU-T Study Group 13 which is the focal point for the standardisation activities on Next Generation Networks.


Anthony NADALIN
IBM Software Group

Anthony Nadalin, IBM Software Group, 11501 Burnet Road, Austin TX 78758 (drsecure@us.ibm.com). Mr. Nadalin is a Distinguished Engineer and the chief security architect for IBM Software Group. As a Distinguished Engineer, he is responsible for security infrastructure design and development. He serves as the primary security liaison to Sun Microsystems JavaSoft Division for Java security design and development collaboration. Also Anthony serves as the primary security liaison in development of Web Services security specifications to Microsoft. In his 23-year career with IBM, he has held the following positions, Lead Security architect for VM/SP, and Security architect for AS/400, Security architect for OS/2. He has also authored and co-authored over forty technical journal and conference articles and published several books on Java Security and the Internet. Anthony is also the co-author and editor of various Web Services security and Web Services specifications.
Aude PICHELIN
Head of multimedia services standardisation

Aude is Head of multimedia services standardisation for FT group. Aude is responsible within FT of the standardisation and technical evolution activities on the multimedia services and applications domain (including IMS services, 3rd parties framework and APIs, identity management, devices…). Aude is personally involved in international organisations as the Open Mobile Alliance and the Liberty Alliance. Aude is vice–chair person of the Open Mobile Alliance Architecture group, and participates to the Liberty alliance board. Aude has participated to panels like the 3GSM in Barcelona in february 2006. Aude was previously working in France Telecom R&D activities on GSM, UMTS and IMS (IP Multimedia Subsystem), on services and Quality of service. Aude was involved in 2004 in the European project "Ambient Network" on the end-to-end quality of service.

Aude is a SUPELEC (electrical and computer science engineering) graduate.

Mike PLUKE
Director, Castle Consulting Ltd.

Mike Pluke is founder and lead expert of Castle Consulting Ltd. an ICT user experience company. Prior to founding Castle Consulting Ltd., Mike was a manager in BT's Human Factors Division. Mike's last long-term BT role was managing user experience standards activity both internally within BT and also in European and international standards fora.

Mike has recently helped ETSI's Human Factors committee identify new areas where user experience standardization activity is required. A principal theme of Mike's work has been identifying how people can exercise greater control over the ways that they access information and communicate. He identified major weaknesses in the ways in which people can currently identify themselves in information and communication environments. To resolve these weaknesses, Mike proposed a Universal Communications Identifier (UCI).

Whilst developing the UCI concept, a number of other areas such as user profile management and personalizing the user experience to a person's language and cultural needs emerged. Mike continues to help ETSI to develop these important new areas.

Mike has edited many ETSI standards and guides and is currently working in ETSI Specialist Task Force STF302 to identify how UCI can be most effectively incorporated into future NGN solutions.

Hemma PRAFULLCHANDRA
VP, Advanced Products and Research, Information Services, VeriSign

Hemma Prafullchandra heads the Advanced Products and Research Group in the Information Services division of VeriSign. The group designs and prototypes next generation product concepts, researches emerging technologies and helps define specification in various industry forums. More details on the efforts at www.verisignlabs.com .

Hemma has over 18 years of industry experience in the field of security and distributed networking. Her breadth and depth of experience is tremendous as she has worked on many technologies from OSI, Solaris security, IPSec, Firewalls, Certificate Authorities/PKI, Java 2 Security Model, Secure Messaging, Web Services Security, Managed Security Services, securing VoIP and RFID. She has made extensive contributions to several standards bodies and participates in policy/legislation forums.

Hemma has also held several management positions, including managing the JavaSoft Security team at Sun Microsystems and the Application Security team at Critical Path.
Hemma holds a BSc (Honours) in Computer Science with Electronic Engineering from University College London.

Mr Pierre-André PROBST
Chair, ITU-T SG 16
OFCOM/ Switzerland

Mr Pierre-André Probst has been a major contributor to the ITU-T work, starting back in 1970s as a delegate, then WP Chair and Study Group Chairman in the 1993-1996 Study Period. Since 1997 he is the chair of SG 16 where he has helped flourish the multimedia work in ITU–from modems to videoconferencing and VoIP to audio and video coding–and has significantly contributed to the organization of many ITU-T workshops and related events. In parallel with his ITU-T participation, he led a very active professional life at Swisscom with a full range of responsibilities; starting as an Engineer, he retired a few years ago as Member of the Management Board and Executive Vice President for Corporate Operations. Now he acts as independent consultant in the area of ICT.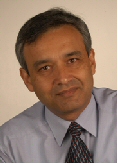 Amardeo SARMA
NEC, Daidalos Project

Amardeo C. Sarma received his Bachelor of Technology degree from the Indian Institute of Technology, Delhi, in 1977 and his Master's degree (Diplom-Ingenieur) from the Technical University of Darmstadt in 1980, both in Electrical Engineering. Amardeo Sarma is Steering Board member of the WWRF (Wireless World Research Forum). He is IEEE Senior Member and is currently in charge of the "Global Architecture and Scenario based design" Work Package as well as Board member of the EU IST Integrated Project "Daidalos".

He was at Deutsche Telekom and predecessor from 1980 to 1995, where he participated in several internal and international projects dealing with signalling, protocols, ATM, middleware and specification techniques. In 1995, he joined EURESCOM GmbH in Heidelberg as Project Supervisor, where he supervised international Projects in the area of software technologies, middleware, ATM and IP. In April 2001, he joined the Network Development Laboratories of NEC Europe in Heidelberg, where he is responsible for the areas Internet mobility, security for restricted devices and car-to-car communication.

Amardeo was Chairman of ITU-T Study Group 10 from 1996 – 2001 and then Co-Chairman of the combined Study Group 17 on "Data Networks and Teleccommunication Software" until 2004. He is Steering Board member of the WWRF (Wireless World Research Forum).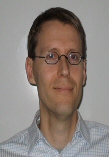 Göran SELANDER
Senior Research Engineer, Ericsson Research, Stockholm

After studies in Mathematics & Physics at the Stockholm University and the University of Sussex (U.K.), he joined the Dynamical Systems research group at the Royal Institute of Technology in Stockholm and received his Ph.D. in Mathematics 1999. He joined Ericsson Research in 2000 and has since then been working in the Communication Security Research group with various projects mainly in areas of networking and authorization.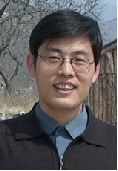 Jiwei WEI
Security Architect, Huawei Technologies Co., Ltd.

Jiwei Wei is a senior security researcher and Leader of Network Security Research & Standard Group of Huawei Technologies Co., Ltd. He joined Huawei in 2000 after his graduation from Peking University in China with a Ph.D in Mathematics. He has research experiences in WCDMA/TD-SCDMA/CDMA-2000 HDR Physical Layer Algorithms, RRC/RLC Protocols and System Simulation, Crypto Algorithms and Crypto Analysis, Telecom Network Security, Trusted Computing.

He is currently Associate Rapporteur of Question 9 of ITU-T Study Group 17 and Editor of some developing Recommendations. He has also been involved in IETF, TCG, CCSA (China Communications Standards Association) focusing on telecommunication network security issues.

Susumu YONEDA
Research Lab Vice Head, Softbank Telecom Corp

Susumu Yoneda joined Bellcore in 1984 after receiving Ph.D from the Johns Hopkins University, and involved in ATM and its related technical and standard activities. He moved to Japan Telecom in 1993, and was a rapporteur from 2000 to 2004 at ITU-T SG 13. He worked on IP resource management and control issues. The name of Japan Telecom changed to Softbank Telecom in 2006. He is currently a vice head of the laboratory at Softbank Telecom.