Joint ITU - AICTO Workshop on "Interoperability of IPTV in the Arab region" hosted by Du
Dubai, United Arab Emirates, 20-21(AM) September 2011
Contact: tsbworkshops@itu.int
Biographies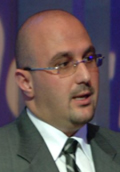 Mr. Jawad J. Abbassi, Founder and General Manager of Arab Advisors Group, Jordan

Mr. Abbassi's career experience spans 17 years. Mr. Abbassi founded the Arab Advisors Group in 2001. As General Manager of Arab Advisors Group, Mr. Abbassi directs the research and consulting activities of the company in addition to steering its marketing operations. Mr. Abbassi is also a frequent guest speaker at conferences and seminars related to technology, communications and media in the Arab World.

On September 14, 2005, the Arab Jordan Investment Bank (AJIB) and Arab Advisors Group concluded an agreement by which AJIB buys a 55% stake in Arab Advisors Group. The cash transaction allowed AJIB and the Arab Advisors Group to leverage strategic synergies to enhance the quality and scope of services of Arab Advisors Group. Arab Advisors Group -a private shareholding company registered in Jordan- is currently owned by the Arab Jordan Investment Bank (55%) and Mr. Jawad Abbassi (45%).

Before founding Arab Advisors Group, Mr. Abbassi's career experience includes working as a senior telecommunications and technology consultant with the Yankee Group in Boston - USA. Between 1998 and 2000, Mr. Abbassi was a Senior Analyst with the communications research arm of the Economist Intelligence Unit in Boston. Before his work in Boston, Mr. Abbassi worked as a corporate accounts manager for Jordan's leading Internet service provider (NETS). With NETS, Mr. Abbassi led and coordinated the work needed to establish its first international leased line with Cyprus. Mr. Abbassi also worked for Apple Computers dealership, in addition to being a weekly columnist on Information Technology in Jordan's leading English weekly.

Languages:
Mr. Abbassi is fluent in English in addition to being a native speaker of Arabic. Basic French.
Education:
- BSc in engineering from the American University in Cairo (Egypt – 1993).
- Mr. Abbassi received an academic scholarship to complete his MSc in information systems from the London School of Economics (United Kingdom - 1998).
- Harvard Business School executive education in 2010

Memberships and affiliations:
Member of Jordan's Engineers Association
Member of The Arab Business Forum for Information and Communication Technology ABFICT. Elected to the board in 2005.
Member of the steering committee for UN ICT Task Force of the "Wireless Internet and the Arab-World" series.
Vice Chairman of Jordan's information technology association (int@j) between 2006 and 2008. Elected to the board in 2004 and elected as Vice Chairman in 2006.
Mr. Rashid Al-Ahmedi, Director Fixed Access Network – Planning, du EITC, UAE

Mr. Rashid Al-Ahmedi is currently the Director of Fixed Access Network Planning of Du. He leaded multiple teams within the Fixed Access Network department and took responsibility of big projects and initiatives.

Rashid have a wide background in different fixed services and technologies and he worked as the technical lead in the Bitstream Service negotiation between Du and Etisalat.

Education:
• Masters of Quality Management September 2005 - February 2006, University of Wollongong in Dubai
• Bachelor of Science in Information Technology September 2000 - May 2005, College Of IT, UAE University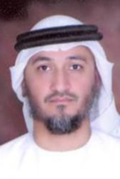 Mr. Saleem Al-Balooshi, Senior Vice President, Customer Operations, du EITC, UAE

Mr. Saleem Albalooshi is currently the Senior Vice President of Customer Operations of Du, a fast growing Telecom Operator in the Region.

Saleem took the challenge of leading a team that includes Contact Center Operations - end to end Customer Touch points in Customer Care, Customer Services Management and Sales Back Office.

He provides leadership that drives continuous improvement and development in critical operations.

Mrs. Salha Amara

From 2006 to 2009
Senior Vice President of Inter Operator Costs

• Management of one NExT transformation program of Orange FT-Group
• The objective is to respect the commitment to the investors
• Accountable for the right ratio of inter operator costs to revenue at corporate level and in close relation ship with main countries


From 2004 to 2006
Deputy director for IP Network

• In charge of process to set up the domestic IP network for Broad Band services
• Reengineering of the process for supplying and maintaining IP equipments
• New tools to improve the quality of services for our customers

From 2001 to 2004
Head of the Employment management in Ile de France area:

• Organisation of main activities.
• Recruitment of Telecom Talents.
• Mobility intra group forum
• Training program to develop and transfer skills in the sales and IP sectors


From 1996 to 2001
• Regional director of Val de Marne in Ile de France
• Management of sales and network activities for the area
• Internal and external change management of local impact of France Telecom privatisation
• New commercial type of agency

Before
• Various technical and financial positions within France Telecom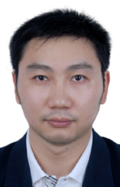 Mr. Miao Chuanyang, ZTE, China

Mr. Miao Chuanyang currently works at ZTE Corporation, which is the No.1 IPTV products vendor in China, for IPTV standards development in Nanjing, P.R.China. His major researching focuses on the service and application in IPTV system, as well as Terminal devices and middleware. He has participated in IPTV standards development in ITU-T IPTV-GSI from 2008 and contributed in SG16 Q13 in many topics, such as Terminal device, Audience Measurement, etc. He received his Master Degree from University College Dublin in 2007.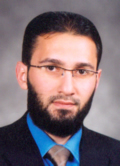 Mr. Mohnnad El-Megharbel, NTRA, Egypt

Mohannad El-Megharbel was appointed as Standardization and Technical Issues senior manager at the National Telecom Regulatory Authority of Egypt on March 2011.

Born in 1980 in Portsaid, Egypt, Mr. Mohannad graduated from the Engineering faculty at Suez Canal University, and he holds a diploma in VLSI from the ITI, Egypt and an MSc. in communication from the Nile University, Egypt.

Through his work in the NTRA Mr. El-Megharbel managed to develop a strong experience in the telecom regulatory field as well as in the technology field.

Mr. El-Megharbel served in a different regulatory discipline ranging from licensing to interconnection to competition. He participated in the licensing for the closed compounds access operator, towers infrastructure operators and the second fixed operator. Also he was a member in the committee developing the new licensing regime that is harmonized with the convergence era in Egypt. His contributions in the interconnection field is noticeable, he developed the reference interconnection offer of the Egyptian incumbent, Telecom Egypt.

He has been chosen to be a member in many different regulatory committees that are responsible for issuing regulatory policies for the Egyptian market as the broadband wireless access regulation (WiMAX) committee, Egyptian telecom market competition guidelines committee, fixed market liberalization policy committee, and the Egyptian telecom market competition guidelines committee.

Mr. El-Megharbel is married with two sons, and he is fluent in two official ITU languages English and Arabic.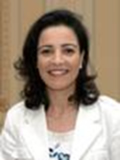 Mrs. Sana Ghenima, CEO Sanabilmed, Tunisia

Eng. Sana GHENIMA is CEO of Sanabil MED a company specialized in electronic publishing and edutainment digital development. Her long experience in the field of ICT, conferred her an overall view of the content market needs. Commitments in the structures of civil society to build the information and knowledge society, gave her rich and varied experience in the Western world as well as an Arab. In Tunisia, North Africa and more broadly, Sanabil MED is a true leader in creating and adapting content to different mutations or technological advances.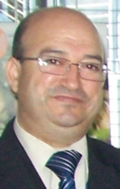 Mr. Mohamed Jemni, Head of ICT laboratory research, University of Tunis, Tunisia

Mohamed JEMNI is a Professor of ICT and Educational Technologies at the University of Tunis, Tunisia. He is the Head of the Laboratory Research of Technologies of Information and Communication (UTIC) of the University of Tunis (www.utic.rnu.tn) . Since August 2008, he is the General chair of the Computing Center El Khawarizmi, the Internet services provider for the sector of higher education and scientific research in Tunisia. His Research Projects Involvement are tools and environments of e-learning and Accessibility of ICT to People with Disabilities. He is currently conducting two main projects in his laboratory:

• Improving accessibility of deaf community by the use of ICT and sign language.
• Development of an e-learning environment for students with visual disabilities.

He published more than 150 papers in international journals and conferences and realized many studies for international organizations such as UNESCO, ITU and ALECSO.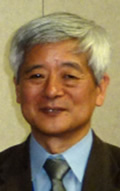 Mr. Hiroshi Kawamura, President of the DAISY Consortium

Hiroshi Kawamura is the President of the DAISY Consortium (http://www.daisy.org/). As a librarian of the University of Tokyo Library serving students with disabilities, Kawamura chaired the Standing Committee of the Section of Libraries for the Blind/International Federation of Library Associations and Institutions (IFLA) from 1990 through 1995.

Kawamura contributed to the World Summit on the Information Society 2003-2005 as the Disability Caucus Focal Point and coordinated the Global Forum on Disability in the Information Society in Geneva and Tunis, which was followed by the international conferences on knowledge based Disaster Risk Reduction (DRR) for persons with disabilities in Phuket 2007 and 2009.

As a researcher, he has been conducting on site disaster preparedness project in Urakawa, Japan, to study requirements for accessible ICT since 2003.

His international collaboration network includes persons with print disabilities such as physical, cognitive, intellectual or psycho-social disabilities. As the manager of the DAISY for All Project funded by the Nippon Foundation, he supported DAISY focal points in many developing countries.

Kawamura has been actively involved in copyright issues faced by persons with disabilities in both domestic and international arena.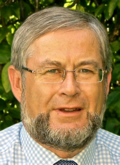 Mr. Peter Looms, Chairman of the ITU-T Focus Group on Audiovisual Media Accessibility

Peter Olaf Looms is Danish. He was born and educated in the UK and holds degrees from the University of Cambridge.

He has worked for more than 30 years on policy and strategy in broadcasting. Since 2006 this has included television accessibility to so that as many persons as possible can use and enjoy television. He was instrumental in setting up the DTV4ALL consortium that assisted the European Commission in promoting e-inclusion and television across Europe. He is currently chairman of the ITU-T Focus Group on Audiovisual Accessibility that aims to produce a roadmap for digital media accessibility actions including IPTV by the end of 2012.

Looms retired from DR, the Danish Broadcasting Corporation in April 2011 and continues to work internationally as a consultant on media accessibility and as an external professor at universities in Europe and Asia.

Peter also holds part-time posts as

- Visiting associate professor at the University of Hong Kong ECOM/ICOM Masters programme (DAM, Digital Assets, Convergence and Digital Entertainment)
- Programme Director (Masters in IT - interactive design and multimedia) and
- External Associate Professor at the Danish Technical University (Innovation & Digital Media; Business Models for Digital Media; Agile Project Management)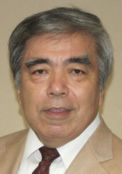 Yushi Naito, Chairman, ITU-T Study Group 16, (Mitsubishi Electric Corporation)

Yushi Naito was appointed to ITU-T SG16 Chairman at the WTSA-08 meeting held in Johannesburg, South Africa in 2008.

Mitsubishi Electric Corporation since April 2006. He joined Mitsubishi Electric Corporation in 1975, starting his carrier in the development of Satellite Communication Systems and extended his carrer in research and development of Speech Coding and Network Signal Processing. Now He is a Senior Technical Adviser at the Information Technology R & D Center of Mitsubishi Electric。

He started ITU-T activities in 1990 in SG15, and has also been collaborating with SG9, SG 11, SG12 and SG13. He first became the Rapporteur of SG15 in 1992, Working Party Chairman of SG15 in 2000. Together with the whole WP, he moved to SG16 and became a Vice-Chairman/WP1 Chairman in 2005.

He has also been actively participated in Focus Group activities in ITU-T on IPTV , From/In/To/Car Communication (FG-FITCAR) and FG-FITCAR II and FG-CarCOM.

From October 2008, he is in current position.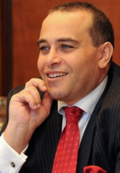 Mr. Slim Saidi, International Telecommunications expert, Dubai, UAE

Dr. Slim Sa´di is a recognized International Telecommunications Expert., He has held senior executive positions in Major Operators and Consulting firms in UAE, KSA, Tunisia, Mali, Cameroon such as ZAIN , Tunisie Telecom and KPMG, Arthur D. Little and (Arthur) Andersen . He has amongst other lead the marketing team of ZAIN for an exceptional launch in Saudi Arabia achieving a landmark 2 million subscribers in the first 4 months of its operation.

He carries an extensive experience in the African and Middle Eastern telecommunications sector. He has had multiple assignments in Tunisia, Algeria, Cameroon, Mali, Chad, Mauritania, Yemen and other African and Middle Eastern countries.

Dr. saidi has been advising many CEO's and government officials in the region on strategic matters: privatization, liberalization, turnaround strategies, marketing and licensing. He is also a frequent speaker in Telecom and ICT conferences and Leadership retreats.

He holds a Ph.D from Ecole Polytechnique of Montreal, a Principal Engineer Degree from National Engineering School of Tunisia and DSA from HEC Business School of Montreal.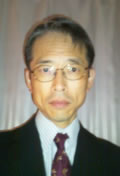 Mr. Hideki Yamamoto, OKI Electric, Japan

Hideki Yamamoto is the senior manager of video streaming products of Oki Electric Industry Co., Ltd. The product, called OKI MediaServer(*1), is popular as IPTV(*2) platform based on ITU-T(*3) H.721(*4) in the world. He received a doctor of engineering from Tokyo University in 1995. He aquired an innovation award from Japan Institute of Invention and Innovation in 2000. He is one of editors of the ITU-T recommendation of IPTV application event handling (H.740), IPTV audience measurement (draft), digital signage system framework (draft), and so on. He is a vice chairman of both ASTAP(*5) Working Group on IT Application & User related Issues, and ASTAP Expert Group on Next Generation Web.

(*1) http://www.oki.com/en/streaming/
(*2) Internet Protocol Television
(*3) International Telecommunication Union, Telecommunication
standardization sector (http://www.itu.int/ITU-T/)
(*4) ITU-T Recommendation H.721 IPTV terminal devices: Basic model
(*5) Asia-Pacific telecomumunity standardization program
(http://www.apt.int/APTASTAP)