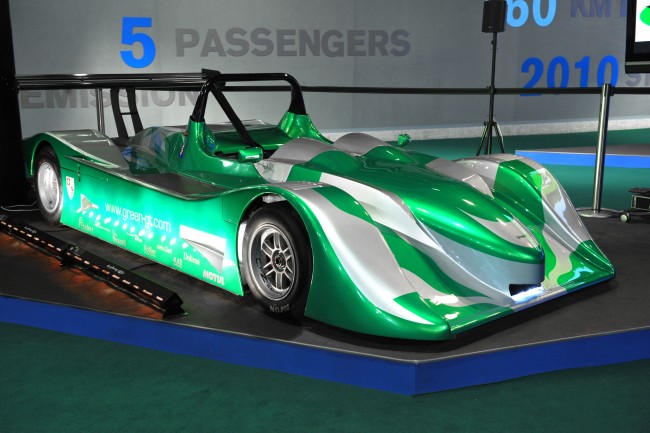 The GreenGT at the Fully Networked Car 2010

With the Geneva International Motor Show on its doorstep, The Fully Networked Car is in a unique position to engage with the motor industry. For the sixth year running, the three international standards organizations, ITU, ISO and IEC, will bring together key players involved in the development of technologies and standards, as well as other major industry representatives.


Call for Abstracts for Technical sessions at the Fully Networked Car Workshop
Authors are encouraged to submit presentations using the following topics as a guide:
Area 1: The automotive industry's perspective and ICT solutions
Area 2: Managing Driver Distraction
Area 3: ICTs (Information and Communication Technologies) and electric vehicles – their environmental impact
Area 4: Wireless Systems and Technologies
Submission of Abstracts, Deadlines

Authors wishing to submit a proposal for a presentation should submit a one-page abstract, including the title of the presentation, the author's full name, affiliation, a short biography, address, telephone and e-mail, to tsbcar@itu.int by 1 December 2010.

Demonstrations are also welcome. Please include a short description with the abstract (see also Exhibition below).

Authors will be notified of the acceptance of their papers by 15 December 2010. The accepted presentations shall be submitted by 31 January 2011.


Fully Networked Car – Exhibition

In front of the workshop room, space is available to demonstrate the practical implementation of solutions and to present projects related to topics addressed in the workshop.

For more information of this part of the event, please contact: tsbcar@itu.int


Sponsorship

For event sponsorship and other exposure possibilities, please contact tsbcar@itu.int.