| | |
| --- | --- |
| Workshop on ICTs in Motor Vehicles, 4-5 March 2009 | |
Biographies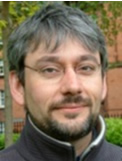 Jean-Marie Bonnin, Institut TELECOM /TELECOM Bretagne

Jean-Marie Bonnin is born in 1968 in Paris/France. After a PhD degree in computer science at the university of Strasbourg in 1998, he came to TELECOM Bretagne for a research position.

He is currently associate professor in the "Networks, Security and Multimedia" department where he leads the Mobility research team.

Since September 2001, he is mainly interested in the convergence between IP networks and mobile telephony networks, and therefore in heterogeneous handover. More recently he has been involved in projects dealing with the mobility of the networks and its application to ITS (Intelligent Transportation System).

He is involved in several collaborative research projects at European level and through international academic collaborations (mainly with Asia and North Africa).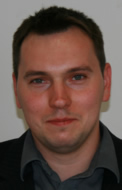 Adam Brzozowski, Avanti Communications

Adam Brzozowski joined Avanti in 2007 as Project Manager and has been the SISTER Consortium Manager since then. He has ten years of Project Management experience following the completion of his degree in Project Management and Business Management and gaining Prince 2 accreditation. Adam has extensive experience in managing complex projects in telematics, marketing, satellite technology and European projects. He specialises in multi criteria decision analysis, risk and feasibility analysis and multi attribute value theory. Adam is also skilled in soft system methodology for strategic system analysis.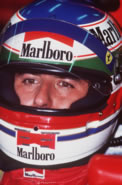 Ivan Capelli, F1 driver, Monza Research Institute

Ivan Capelli, born in Milan, Italy, on 24 May 1963, began his career as a kart driver when he was 15 years old. After four years he moved to the Italian Formula Three Championship, in 1983 he became Italian Formula Three champion, in 1985 he graduated to the European Formula 3000 Championship and the same year he debuted in Formula 1, driving a Tyrrell, and finishing a tremendous 4th in Australia. Despite this outstanding result, he was not picked up for a full time F1 drive in 1986. Only in 1987 Capelli was F1 full-time with the March team, in 1992 with Ferrari Team and in 1993 with Jordan.

Besides, he's been Commentator of the whole Formula One events for the Italian National Channel Television RAI from 1998, Director Of the driving school "Master GT Maserati" from 1999, Instructor at the driving school "Pilota Ferrari" from 1998 and CEO of Motivegeeks Labs, company involved in identification, tracking and security technological systems for people, vehicles and goods.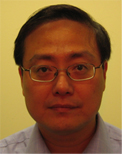 Wai Chen, Telcordia Technologies and Toyota InfoTechnology Center

Wai Chen received his B.S.E.E. degree from Zhejiang University; M.S.E.E., M.Phil., and Ph.D. degrees from Columbia University in the City of New York. Currently, he is a Director and Chief Scientist at Applied Research, Telcordia Technologies Inc. (formerly known as Bellcore). Dr. Chen has been leading a vehicular communications research program in collaboration with a major automaker, since 2000, on automotive networking technologies for vehicle safety and information applications. He has also been the Principal Investigator of several government funded projects on advanced networking technologies research. Dr. Chen is the Series Editor for Automotive Networking – Technology, Design, and Applications of the IEEE Communications Magazine, served as a Guest Editor for Special Issue on Inter Vehicular Communication (IVC) for IEEE Wireless Communications Magazine (2006), the IEEE Distinguished Lecturer (2004-2006), the Co-Chair for Vehicle-to-Vehicle Communications Workshop (V2VCOM 2005–2008) co-located at IEEE Intelligent Vehicles Symposium, the Co-Chair for the IEEE Workshop on Automotive Networking and Applications (AutoNet 2006–2008) co-located with IEEE Globecom, the Co-Chair for Vehicular Communication Technologies and Systems Track for IEEE Vehicular Technology Conference (VTC) 2009 Spring, a Guest Editor for Special Issue on Wireless Vehicular Communications for the Wireless Communications and Mobile Computing (2009), a Guest Editor for Special Issue on Delay Tolerant Networks for the Journal of Communications, and the Co-Chair for the upcoming IEEE Vehicle Networking Conference 2009.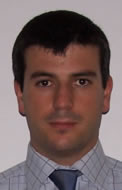 Francesco Di Corpo, TeMa.Mobility Consortium

Francesco Di Corpo is a Research Staff Member and Project Leader in Telecom Italia Innovation Center TILAB in Turin.

He received his master degree in telecommunication engineering from University of L'Aquila (Italy).

He has been working for several years in TIM prototyping and implementing value added services for consumer market in particular GIS services.

He is an Engineering Staff Member of TelecomItalia Service Delivery Platform working group and he's focused on network capabilities exposure for M2M interaction.

He's currently collaborating with TeMa.Mobility consortium (between TelecomItalia and Magneti Marelli) in which he's involved in designing and deploying innovative VehicleTracking and Infomobility applications.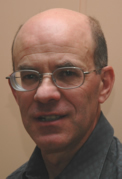 Bernard Dugerdil, Freescale Semiconductor, Inc.

Bernard Dugerdil is working in the Telecommunication Industry for more than 30 years and is currently responsible to Coordinate Standards within Freescale Semiconductor (Freescale became a publicly traded company in July 2004 after more than 50 years as part of Motorola, Inc).

Bernard is involved in Standards for more than 15 years. He is part of Broadband Forum Technical committee leadership team (and one of the founder of DSL Forum), member of HGI (Home Gateway Initiative) Board of Director and member of ETSI Board of Director.

Bernard is an active participant to ITU-T and first contact for Freescale Semiconductor.

Bernard is currently involved in the ETSI ITS (Intelligent Transport System) TC (Technical Committee) and in the M2M (Machine to Machine) TC.

Bernard is part of ITU-T "The Fully Networked Car" workshop steering committee.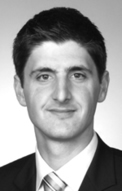 Guido Gehlen, Ericsson GmbH

Guido Gehlen received his diploma degree in Electrical Engineering from the RWTH Aachen University, Germany, in 2001. In 2002 he joined the Chair of Communication Networks (ComNets), RWTH Aachen University, as a Research Engineer where he was involved in a German logistics project and in the European research project IST-MYCAREVENT. He has finished in Oct. 2007 his PhD thesis entitled "Mobile Web Services - Concepts, Prototype, and Traffic Performance". Since March 2007 he is working for Ericsson Eurolab as a project leader of the German research project "Cooperative Cars" (CoCar, part of the AKTIV initiative).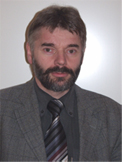 Hans Gierlich, Head Acoustics GmbH

H. W. Gierlich was born in 1957 in Bergisch Gladbach, FRG. In 1976 he graduated from high school and began his studies of electrotechnique at the university RWTH Aachen. In 1983 he received his diploma and from 1983 March to 1988 December he worked at the Institute for Communication Engineering at RWTH, Aachen. In 1988 February he received a Ph. D. in electrical engineering. Special topics of his work: Speech intelligibility aspects of telephones and hands-free telephony. In 1988 he was the leader of the acoustic research group at this institute. In 1989 he joined HEAD acoustics GmbH in Aachen where he is as vice president responsible for research and development. He is mainly involved in acoustics, specifically psychoacoustics, binaural simulation, measurement technology and speech transmission in telecommunication. His main activities are in the fields of speech intelligibility and speech quality especially in modern telecommunication systems, binaural signal processing especially binaural simulation
technology and digital signal processing. He is active in the international standardization organizations ITU-T, ISO and ETSI as well as in the national standardization DIN and ZVEI. Amongst other he is currently involved in various European projects.

He is author of more than 150 scientific papers in the field of binaural technology, telecommunication and signal processing published in various magazines and proceedings. H. W. Gierlich holds three patents in the field of telecommunication and two patents in binaural technology. He is member of DEGA and VDE and vice president of ETSI STQ.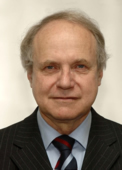 Burkhard Göschel, CTO Vehicles & Powertrain Group Magna International,
Chairman to the Grand Prix Manufacturers Association (GPMA),
Chairman to the Formula 1 Manufacturers Advisory Committee

29.10.1945 Born in Ranis, Germany

1965 Abitur (final school-leaving examination qualifying for university studies)

1965 - 1970 Studied mechanical engineering at Munich Technical University, graduated as a Diplom-Ingenieur

1971 - 1976 Institute for Engine Construction, Munich

1976 Doctor`s degree at Stuttgart Technical University

1976 - 1977 Engineer at Daimler-Benz AG

January 1978 Joined BMW AG, Engine Development

1989 - 1992 Director of Motorcycle Development

1992 - 1993 Project Manager Roadster

1993 - 1999 Director of Special Models Series

1999 - 2000 Director of Overall Vehicle Development

March 2000 Member of the Board of Management of BMW AG, Development and Purchasing

October 2003 Honorary Professorship University of Technology Graz

July 2004 Honorary Doctorate University of Technology Munich

Nov. 2006 retired Member of the Board of Management of BMW AG

Feb. 2007 Member of the Board of Directors of Maxwell Technologies

Sept. 2007 CTO Vehicles and Powertrain MAGNA International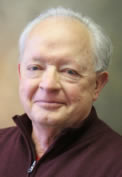 James Gover, IEEE

James Gover has BS and MS degrees in electrical engineering and a Ph.D. in nuclear engineering from the University of New Mexico. He was employed at Sandia National Laboratories in Albuquerque, New Mexico, for 35 years with much of his work directed to the study of the effects of nuclear countermeasures in nuclear systems. He was named an IEEE Fellow for work he did in radiation effects. During his tenure at Sandia he spent ten years in public policy research including five years in Washington, DC, serving as an IEEE Congressional Fellow and IEEE Competiveness Fellow working as a science and technology advisor in the offices of Senator Domenici, Senator Roth, The US House of Representatives Science Committee, Department of Energy and the Technology Administration of the Department of Commerce. IEEE awarded him the Citation of Honor for his policy work. He has been Professor of Electrical Engineering at Kettering University (formerly General Motors Institute) in Flint, MI for the past ten years.. His major research interest is electrical drive trains for hybrid vehicles. His numerous IEEE activitities include Vice President of Automotive, IEEE Vehicular Technology Society Board of Governors.
Denis Griot, Freescale Semiconductor Inc.

Denis Griot is senior vice president and chairman, Europe, Middle East & Africa (EMEA) region, and Global Automotive Marketing Lead for Freescale Semiconductor, the global leader in embedded processing solutions.

Denis joined Motorola's European semiconductor business in 1984 as director of operations for the Logic Analog and Intelligent Power Systems Division of Motorola in Europe. Before that he served as director of Analog Integrated Circuits European operations.

In 1988, he was appointed vice president and director of wafer manufacturing. Most recently, he was instrumental in the creation and management of the Crolles2 Alliance, which represents an unprecedented business model for research and development in the semiconductor industry.

In 1997, prior to his current role, Denis managed the only Motorola semiconductor division headquartered outside the United States. Based in Toulouse, France he led the Transportation Systems Group's Body Electronics and Occupant Safety division. This division ranks as the world's No. 1 producer of embedded solutions to the body electronics and occupant safety market. One year later, in 1998, he was appointed corporate vice president.

Denis was appointed Global Automotive Marketing Lead in 2008, in addition to its Freescale EMEA Chairman responsibilities.

Before joining Motorola, Denis spent 14 years with Philips Corporation.

Denis holds five semiconductor patents and earned the Semiconductor International Award in 1984 for outstanding achievements in process engineering for semiconductor manufacturing. He earned master's degrees in solid-state physics and nuclear physics respectively from INSEA Lyon and INPG Grenoble, France.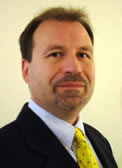 Tim Haulick, Harman/Becker Automotive Systems GmbH

TIM HAULICK received his diploma degree and his doctoral degree in electrical engineering in 1992 and 1998, respectively from the University of Karlsruhe, Germany. Between 1993 and 1998 he worked as a research scientist for the Daimler-Benz Research Institute in Ulm. In October 1998 he joined the department of speech processing of the DaimlerChrysler Aerospace in Ulm. There he was responsible for the development of hands-free algorithms for telephony and speech dialog system applications. 1999 transition of the department of speech processing from the DaimlerChrysler Aerospace to the TEMIC Telefunken Mikroelektronik GmbH. As of 2002 he was appointed head of the acoustics team. In this function he was responsible for all issues concerning acoustics, hands-free telephony and speech enhancement. Early 2002 the separated TEMIC Speech Dialog Systems GmbH became part of Harman/Becker Automotive Systems GmbH. Since 2005 he has been responsible for the department of acoustic signal processing as senior manager.

Jean-Pierre Jallet, NXP Semiconductors

Jean-Pierre Jallet is Technology Program Leader within NXP Corporate Innovation & Technology Research, responsible for speech processing technology. He is active in digital signal processing since 1981 and more specific in speech processing since 1992. First at SAIT Electronics (now Zenitel) then, from 1987, at Philips and since 2006 at NXP Semiconductors, the independent semiconductor company created from the semiconductors division of Philips.

The technologies he is responsible for and he has been working on since 1992 are acoustical performances improvement (acoustic echo cancellation, noise reduction, multiple microphone processing, active noise reduction…) and automatic speech recognition. These technologies were applied in car, mobile, home and office applications.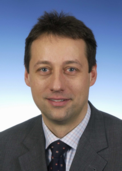 Markus Lienkamp, Group Research, Volkswagen AG


1991 – Mechanical Engineering Cornell University
1992 – 1995 PHD Materials Science
1995 – 1996 International Trainee, VW Kassel
1996 – 1998 Head of SET Chassis AutoEuropa, Portugal
1998 – 2002 Head of brakes testing, light trucks VW
2002 – 2003 Head of driving dynamics + comfort, group research, VW
2003 – 2004 Head of vehicle dynamics, group research, VW
2004 – 2007 Head of vehicle research, group research, VW
since 2008 Head of electronics and vehicle research, group research, VW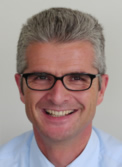 Rainer Makowitz, Freescale Semiconductor, Inc.

Rainer Makowitz received the Dipl.-Ing. degree in Electrical Engineering from the University of Stuttgart in 1981, and the Dr.-Ing. degree from the University of Kassel in 1990. He joined Motorola Semiconductor Products Sector in 1990, where he held various positions in product development and Systems Engineering. Since 2008 he is leading the global Automotive System Solutions Engineering team of Freescale Semiconductor, headquartered in Munich, Germany.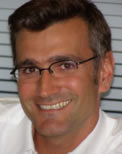 Julien Masson, Connexis

Julien Masson, Director French Operations, Connexis LLC, has extensive experience in the European Automotive Industry and Telematics: after two years of Engineering at Clarion, a Radio-Navigation Tier1 Automotive supplier, he served Nissan Europe Marketing and Product Planning for five years, defining cross-car-line audio, telephony, and navigation strategies in cooperation with the Renault Product Planning and e-Vehicle departments. He also worked with Nissan's telematics division in Japan, studying potential rollout of Carwings Telematics services in other regions. Before joining Connexis, Mr. Masson was OEM account manager for Renault and PSA at Parrot, a French leader in Bluetooth technology. Mr. Masson holds a degree in engineering, with a specialization in electrical engineering and telecommunications, from ENSI de Caen (France).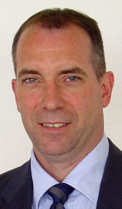 Kevin McKinley, Deputy Secretary-General, ISO

Since 2003, Deputy Secretary-General of the International Organization for Standardization (ISO). Based in Geneva Switzerland, ISO is the leading international non-governmental standardization organization comprising a network of institutes from 157 countries, with a collection of more than 17'700 published standards and having an extensive work programme dealing with key global challenges in such areas as healthcare, public safety, information technology, services, climate change, energy, security and the social responsibility of organizations.

Served three years as a Director at the Standards Council of Canada, a Crown Corporation responsible for Canada's National Standards System and relations with key regional and international organizations. Previously held posts at the Canadian Standards Association, Canada's largest standards development organization and addressed national standardization challenges in business management, worker safety and public services.

Professional career started in 1988 in the oil and gas industry at Esso Petroleum Canada serving as a Construction Project Engineer and later as the Contact Engineer supporting Esso's environmental operations at Sarnia Refinery in Ontario, Canada.

Conducted studies in Canada obtaining a Bachelor of Science in 1985 from the University of Ottawa and then a Mechanical Engineering degree from Queens University in Kingston, Ontario.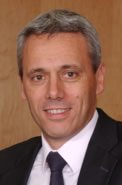 Arnaud de Meulemeester, ATX Europe GmbH GmbH

Arnaud de Meulemeester is managing director of ATX Europe, responsible for OEM sales initiatives with European automobile manufacturers. He also assists in establishing the strategy for and development of new services.

De Meulemeester joined ATX from PSA Peugeot Citroën, where he was senior manager of telematics. During his five years at PSA and previously with Citroën, he was responsible for deploying telematics-based emergency and traffic services, as well as fleet management applications within nine countries in western Europe.

De Meulemeester holds an engineering degree from Saint Etienne and a post-graduate degree from ISIA, Ecole des Mines de Paris.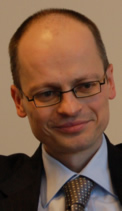 Hermann Meyer, CEO, ERTICO (ITS Europe)

Hermann Meyer was appointed Chief Executive Officer of ERTICO in December 2007 and took up his responsibilities at the beginning of February 2008. Prior to this appointment, he represented the interests of the Volkswagen Group towards the EU institutions in Brussels as head of the Government Relations Office. He joined Volkswagen in 1995 serving as manager in the "Sustainability Strategy" department and as head of department "Technology and Science" in the Government Relations Offices in Bonn and Berlin. He was seconded in 1996/1997 to the Principal Policy Department in the German Federal Ministry of Transport and from 2003 to 2006 to the European Car Manufacturing Association (ACEA) as Director Environmental Policies. Between 2001 and 2003, he was heading the working group "vehicle technologies" of the "Sustainable Mobility 2030" initiative of the World Business Council for Sustainable Development presenting the conclusions to the World Economic Forum in Davos 2003. Hermann holds a Ph.D. from Cambridge University and has lectured environmental economics and resource management at the Edinburgh University between 1993 and 1995.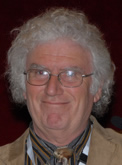 Jean-Yves Monfort, France Telecom/Orange

Former Chair of ITU-T SG 12 (Until Oct 2008). Vice Chair of ITU-T Focus Group CARCOM and ETSI STQ Chairman.

Currently Senior Standardization Manager, he was previously Deputy Director of Standards Steering in France Telecom, and Senior Expert.

During 5 years, he was Deputy Head of DIH/EQS Laboratory (Human Interactions/ Evaluation and acceptability of Services Quality), in charge of studies on subjective and objective assessment of media (speech, video, audio,…) and of Usability testing of new equipments and services.

He was before Manager of Research and Development Units specialized in voice transmission quality, telephony terminals and Electroacoustics.

Doctor Engineer of Applied Acoustics, Le Mans

Electronics Engineer, ENSEEIHT, Toulouse

He is the author of a lot of technical specifications for France Telecom, France, of ETSI standards and ITU-T Recommendations, and of technical papers.

He gave numbers of conference on speech quality, performance and QoS in seminars, workshops and congresses, including in close relationship with his activity of SG 12 Chairmanship (for APT, West Africa, ETSI, ITU-T workshops,…)

General Secretary of French Acoustical Society during 5 years

Professor of Electro-acoustics at the University (Sound and mage) during more than 10 years. Chevalier des Palmes Académiques.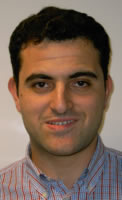 Asier Alonso Muńoz, TECNALIA-TELECOM

Asier Alonso was born in Barakaldo, Spain. In 2004 he received the engineering degree in Electrical engineering from the University of Deusto, Bilbao, Spain. At this university, he worked for a year in the speech processing group and in 2005 he joined the technological centre Robotiker – Tecnalia, were he is currently working.

His main research interests are digital signal processing algorithms for SDR devices applied to positioning and intelligent transport systems.
Michael Müter, Daimler AG

Michael Müter graduated with a degree in Computer Science from University of Technology, Aachen, Germany in 2007 and joined Daimler AG as a security researcher in the SEVECOM project afterwards. He has been involved in the German Honeynet Project and several other security-related projects in recent years. His research interests include secure communication systems and vehicular security architectures, but also comprise more theoretical aspects of reliable and dependable systems.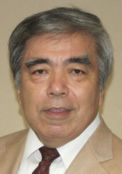 Yushi Naito, Chairman, ITU-T Study Group 16, (Mitsubishi Electric Corporation)

Yushi Naito was appointed to ITU-T SG16 Chairman at the WTSA-08 meeting held in Johannesburg, South Africa in 2008.

He is a Senior Technical Adviser at the Information Technology R & D Center of Mitsubishi Electric Corporation since April 2006.

He received B. E. and M. E. in Electronics Engineering from Kyoto University, Japan. He joined Mitsubishi Electric Corporation in 1975, starting his carrier in the development of Satellite Communication Systems and extended his carrer in research and development of Speech Coding and Network Signal Processing.

His ITU-T experience started in 1990 in SG15, and he has also been collaborating with SG9, SG 11, SG12 and SG13. He was taking the Rapporteurship of Circuit Multiplexing Equipment questions from 1992 to 2008. He also has been participating in SG16 studies on speech coding since the establishment of SG 16 in 1997.

He was appointed to Working Party 2 chairman of SG15 fFrom 2000 to 2004, and appointed to Vice-chairman and Working Party 1 chairman of SG16 from 2005 to 2008. He has also been actively participated in Focus Group activities in ITU-T on IPTV , From/In/To/Car Communication (FG-FITCAR) and FG-FITCAR II.

From October 2008, he is in current position.

Marc Osajda, Freescale, Semiconductor, Inc.

Marc Osajda is Global Automotive Strategy Manager for Freescale Semiconductor, the global leader in embedded processing solutions.

Marc joined Motorola's European semiconductor business, now Freescale, in 1992 as a mechanical design engineer.

From 1995 to 2001, Marc was involved with the European Automotive industry, respectively as application engineer and then as European automotive marketer for sensor products.

Between 2001 and 2004 Marc occupied the position of program manager in charge of new automotive product development.

In 2005 Marc moved to Munich and joined the Automotive Global Sales & Marketing organization. He is now in charge of global automotive strategy.

Marc holds several patents in the field of automotive sensors and has published numerous articles on automotive electronics.

Marc holds an engineering degree in mechanics and electronics from the French "Ecole Nationale Superieure d'Arts et Metiers" in Paris. He resides in Munich, Germany.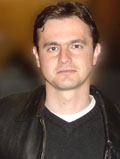 Panos Papadimitratos, SeVeCom

PANAGIOTIS (PANOS) PAPADIMITRATOS (panos.papadimitratos@epfl.ch) received his Ph.D. degree from Cornell University in 2005. After a postdoctoral fellow position at Virginia Tech, he is currently a senior researcher at the Ecole Polytechnique Fédérale de Lausanne (EPFL). His research is concerned with security, networking protocols, and wireless and mobile systems. He has authored more than 60 technical publications on these topics, delivered a tutorial at ACM Mobicom '07, and has served on the program committees of numerous venues, including ACM MobiHoc, WiSec, ASIACCS, and VANET, and IEEE Infocom. His webpage is http://people.epfl.ch/panos.papadimitratos.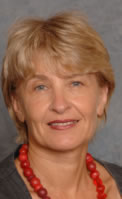 Ziva Patir, Better Place, Global Standards, Regulations and Compliance

Ziva Patir leads international standardization efforts for Better Place, defining technical standards and ensuring compliance with requirements set by international standards organizations and regulatory bodies. In this role, she oversees collaboration with Better Place partners on existing and future standards to promote the industry-wide consensus necessary for mass deployment of electric vehicles and ensure the public safety and environment interests are well served.

Prior to joining Better Place, Patir held the position of director general of the Standard Institution of Israel (SII) for over a decade. SII, which employs close to 1,000 staff, including hundreds of engineers and scientists, manages the biggest civil laboratories in the country and oversees certification activities in all areas of Israeli life. Patir also served as Vice President Technical of the International Organization for Standardization (ISO), chairing the Technical Management Board, 2004- 2008. She was the first woman to be elected as an officer position in ISO. Patir still leads the Strategic Alliance and Regulatory group (CASCO STAR) to develop strategy for cooperation between the various stakeholders involved in Conformity Assessment.

She served as the president of the Israel Quality Society and the president of the International Women Forum [IWF] in Israel. She also serves as Chair of the Board of the Road Safety Authority (RSA) in Israel.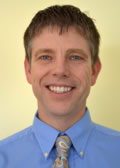 Scott Pennock, QNX Software Systems (Wavemakers) Inc.

Scott Pennock worked at AT&T/Lucent Bell Labs for 10 years, assessing and improving the speech communications performance of terminals and networks. He then worked at OnStar on speech technologies for 5 years. More recently, he worked at Apple in the iPhone group. He joined QNX Software Systems in 2008. Scott Pennock received his B.S. from Michigan State University and his M.S. in applied psychology from the Stevens Institute of Technology.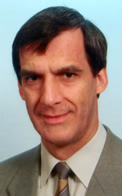 Matthias Rausch, Freescale Semiconductor, Inc.

Mathias Rausch received the Dipl.-Ing. degree in Electrical Engineering from the University of Magdeburg in 1991, and the Dr.-Ing. degree from the same University in 1996. After an 18 month scholarship at the Carnegie Mellon University in Pittsburgh, USA, he joined the Systems Engineering team in the Motorola Semiconductor Products Sector in Munich, Germany, in 1998. Since 2000 he is involved in the FlexRay development. He is the editor of the protocol specification and is also responsible for a number of FlexRay topics inside Free¬scale.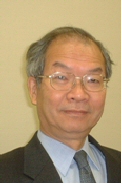 Tadao Saito, CTO, Toyota InfoTechnology Center

Dr. Tadao Saito received the Ph. D degree in electronics from the University of Tokyo in 1968. Since then he was a lecture, an associate professor and a professor of the University of Tokyo, where he is now a Professor Emeritus. Since June 2001, he is a professor of Chuo University and the Chief Scientist and CTO of Toyota InfoTechnology Center, where he studies future ubiquitous information services around automobile.

He worked in variety of subjects related to digital communication and computer networks. His research includes variety of communication networks and its social applications such as ITS. He is also the chairman of Ubiquitous Networking Forum of Japan working for future vision of information society. He is also the chairman of Next Generation IP Network Promotion Forum of Japan. He wrote two books on electronic circuitry, four books on computer and two books on digital communication and multimedia.

From 1998 to 2002 he was the chairman of Telecommunication Business Committee of the Telecommunication Council of Japanese government and contributed to regulatory policy of telecommunication business for broadband network deployment in Japan. He is also the Japanese representative of International Federation of Information Processing General Assembly and Technical Committee 6 (Communication System). He is a fellow of IEEE and IEICEJ.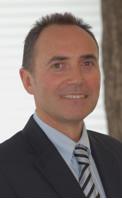 Herbert Scheitler, Wavecom

Herbert Scheitler joined Wavecom as Vice President, Automotive Business in August 2008. Prior to joining Wavecom, he had worked for Siemens for 23 years, most recently responsible for Industrial Business Development (Automotive) at Siemens' Wireless Modules Division. Before that, he was worldwide Sales Director for the consumer business with particular focus on the APAC and North American regions. Starting 1985 at Siemens Comp./Semiconductors he worked in several positions in Product Management, Sales and Account Management before joining Siemens Communications and Siemens One where he was from 2005-07 to lead Telematics/FleetManagement activities. He holds a degree in Electrical Engineering. Mr. Scheitler is based in Wavecom's Munich office.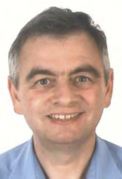 Jack Sheldon on behalf of Aharon Amit, IEC General Secretary

Jack Sheldon has worked at the IEC since 1983 and initially worked in standards development with responsibility, amongst others, for the creation of IEC/TC 100 (Multimedia systems and equipment). He was influential in the transformation of the IEC from a paper-based to a paperless organization was instrumental in setting-up TISS, the IEC's helpline to its community.

He currently occupies the position of Standardization Strategy Manager, which includes the secretariat of the SMB (Standardization Management Board), the secretariat of the MSB (Market Strategy Board) and Strategic Development in the IEC.

Prior to joining the IEC he worked as an electronics engineer in a number of IT and telecommunications companies in the United Kingdom, France and Germany.

Born in 1954, Jack Sheldon has an MA in Natural Sciences from Cambridge University and an MBA from the Open University.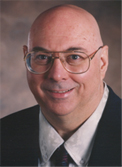 T. Russell Shields, Chairman, Ygomi

Mr. Shields has a 40-year track record of creating and developing businesses that define new industries, including software engineering, business services, wireless communications, and intelligent transportation systems (ITS). In 2008, he received the Distinguished Alumni Award for Entrepreneurship from the University of Chicago's Booth School of Business. Mr. Shields is a Board Member of the ITS World Congress, a former Officer and founding Board Member of the Intelligent Transportation Society of America (ITS America), former chair of the Communications Committee of the Transportation Research Board (National Research Council), and Convener of the Working Group developing international standards for wireless communications for ITS (ISO/TC204/WG16). He received the 1998 SAE Delco Electronics Intelligent Transportation Systems Award for distinguished service to the ITS industry, was named an SAE Fellow in 2007, and was inducted into the inaugural class of ITS America's ITS Hall of Fame in 2008. Mr. Shields holds a BA in mathematics from Wichita State University and two degrees (an MA in history and an MBA) from the University of Chicago.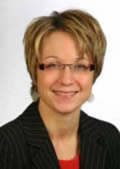 Sabine Sories, Ericsson GmbH

Sabine Sories received her diploma degree in Electrical Engineering from the Aachen University of Applied Sciences, Germany in 2006. After that, she joined the Ericsson GmbH as Research Engineer. She now works for the German research project "Cooperative Cars", where she leads the performance analysis in the work package "Communications Simulator.
Christopher Temple, Freescale Semiconductor, Inc.

Christopher Temple holds a Dipl.-Ing. and a PhD degree from Vienna University of Technology. He joined Motorola in 2000 as a Systems Engineer and leads today an Automotive System Solutions team at Freescale Semiconductor in Munich, Germany. With a focus on emerging systems technology, the team currently addresses areas such as in-vehicle communication and dependable processing.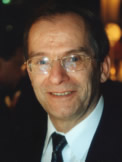 Bernhard H. Walke, Aachen University

Bernhard H. Walke is heading the Department of Communication Networks at RWTH Aachen University, Germany, focusing on IMT-Advanced systems air-interface design, performance evaluation and system level simulation tools development. His work is published in about 180 peer-reviewed conference/journal papers and five textbooks some of which gained more than 100 scholar.google citations. Prior to joining academia, he worked for 18 years in industry at EADS AG. He holds a Dr. in Information Engineering from University of Stuttgart, Germany.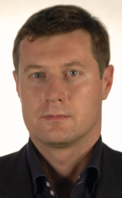 Bruno Verplancken, Neopark

Web entrepreneur with extensive experience of 10 years.

Founded in 2005, Neopark is the French leader in the search for parking via his website Oumegarer.com.

Neopark enjoys a central location and proximity to users and professionals market. And an independent intermediary who gives it a unique perspective on the industry and allows it to be closer to developments market.

Current
• General Manager at NEOPARK

Past
• General Manager at ANDYMION
• Middle-Office Manager at CA-INDOSUEZ

Education
• CNAM - PARIS
• IAE - LYON
• IMADE - AIX EN PROVENCE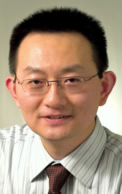 Yunpeng Zang, Aachen University

Yunpeng Zang received his B.Engr. and M.Sc. from Beijing University of Posts and Telecommunications, China, in 1999 and 2002, respectively. Since 2003, he works as a research assistant towards his PhD degree in Department of Communication Networks (ComNets), RWTH Aachen University, Germany. His current research interests are in wireless vehicular communications, wireless personal area networks and wireless mesh networks. He has been involved in several research projects on wireless and vehicular communications such as EU funded projects PReVENT and MYCAREVENT, as well as WIGWAM and Cooperative Cars (CoCar) projects funded by German Federal Ministry of Education and Research (BMBF). He is a student member of IEEE since 2000 and a student member of ACM since 2008. His email address is zyp@comnets.rwth-aachen.de.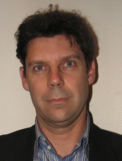 Cyril Zeller, Business Development Director, Mobile Devices

"Cyril Zeller: A strong and dynamic character with excellent communication skills aiming to make things happen in a fast growing organisation

Cyril Zeller is the Business Development Director of Mobile Devices Ingénierie, a leading European company in Telematics technology.

Founded in 2002, Mobile Devices is now backed up by Innovacom V.C. and provides its partners with a unique ecosystem which includes a Telematics multi-application embedded platform with its open SDK, and a very powerful bidirectional communication server that allows any application uploaded on the application store to run on mobile devices in the most efficient way.

Cyril Zeller, 41 years old, Master of Science in Marketing, started its career in the Bolloré group. After he undertook different missions in auditing and business management he moved to the sector of bartering in companies such as T.E.C. or Barterfina where he was Managing Director. He joint more recently Bestmarques.com an on-line sales J.V. with Marie-Caire and Roularta group as Director of sales."

ITU: International Telecommunication Union (www.itu.int)
ISO: International Organization for Standardization (www.iso.org)
IEC: International Electrotechnical Commission (www.iec.ch)
Supported by: