Biographies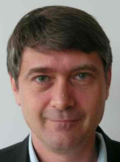 Jean-Benoit Agnani, ANFR, France

Jean-Benoît Agnani joined Agence nationale des fréquences in 2000 after 13 years in the aircraft industry at Dassault-Aviation. He has a 24 years experience in electromagnetic topics such as Radar Cross section, permittivity of material, in direct lightning effect, antenna, and radiocommunication. He is involved at the present time in technical discussions about the public exposure to EMF.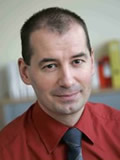 Thomas Barmüller, Director Europe, Middle East and Africa Mobile Manufacturers Forum (MMF), Brussels, Belgium

Thomas Barmüller is MMF's Director for Europe, Middle East and Africa and responsible for the co-ordination of the association's activities in the region.

Immediately prior to joining the MMF, Mr. Barmüller was Managing Director of the Austrian Forum Mobilkommunikation from 2000 to 2006. He also served as a Member of the Austrian parliament from 1990 to 1999, focused on infrastructure issues, telecommunication and environment.

He graduated as Master of Laws at the University of Graz, Austria.

Emilie Van Deventer, Team Leader, Department of Public Health and Environment, World Health Organization, Switzerland

Dr. Emilie van Deventer is the Team Leader of the Radiation Programme (RAD) at the World Health Organization (WHO) in Geneva, Switzerland. She heads the International EMF Project and the Ultraviolet Intersun Programme relating to public health protection from non-ionizing radiation.

Dr van Deventer received her PhD in electrical engineering from the University of Michigan, USA in 1992, and was a Professor of Electrical Engineering at the University of Toronto in Canada from 1992 to 2000.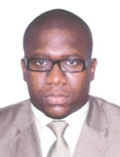 Guy-Michel Kouakou, Chairman of SG 5 Regional Group for Africa

Guy-Michel Kouakou is the Vice-chair of Study Group 5 and Chairman of SG5 Regional Group for Africa.

He is Deputy-Director of Quality at ATCI, the Ivorian telecommunication regulator.

He has been working on EMF issues since 2007.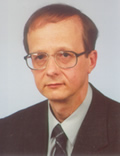 Fryderyk Lewicki, Rapporteur Q3 (WP2/5), Poland

Fryderyk Lewicki received MSc and PhD degrees from the Wroclaw University of Technology (Poland). He is also a graduate at several telecommunication programs provided on the United States Telecommunication Training Institute in Washington DC (1990-1992). Since 1985 he joined the Research and Development Division (Orange Labs Poland) of Polish Telecom (Telekomunikacja Polska) where he has a position of the Manager on Antennas, Propagation and EMC. Other positions and activities: the Rapporteur for ITU-T SG5 Question 3 on Human Exposure to Electromagnetic Fields (EMF) due to Radio Systems and Mobile Equipment, responsibility for the point-to-area measurement database in the ITU-R SG3, Chair of the Polish Chapter of the IEEE EMC Society, a member of the IEEE Antenna and Propagation and IEEE Broadcasting Societies. The main fields of activity are: antenna systems, radiowave propagation, protection against radiation and EMC.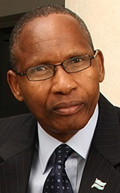 Thari G. Pheko, Host representative Botswana Telecommunications Authority (BTA) Chief Executive

Mr. Thari G. Pheko was appointed Chief Executive of Botswana Telecommunications Authority (BTA) with effect from 1 January 2007. Mr. Pheko holds a B.Sc (Hons) in Business Finance and Economics from University of East Anglia, United Kingdom, obtained in 1983 and an M.Sc in Management Information Systems obtained in the same university in 1986.Prior to his appointment Mr. Pheko was self employed as a Managing Director of ZBL Investments Company since 2003 specialising in ICT consultancy and IT equipment.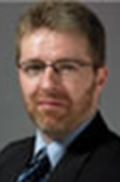 Jack Rowley, Director Research & Sustainability, GSMA, UK

The GSMA health program is run by Dr Jack Rowley, Director for Research and Sustainability, within the GSMA Public Policy Department. Jack has 22 years of experience in the telecommunications industry and joined the GSMA in 2000. Prior to that he worked for 10 years with Telstra (Australia) primarily in the Research Laboratories. He has given expert evidence in a number of planning hearings, been a member of international working groups and contributed to government panels. Jack has more than seventy publications and presentations on mobile communications safety and environmental issues. He holds an Electronics Engineering Degree with first class honours from the University of Limerick (Ireland) and a Ph.D. from the RMIT University (Australia). He is a member of the IEEE and the Bioelectromagnetics Society.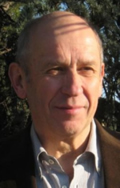 Paolo Vecchia, Chairman, International Commission on Non Ionizing Radiation Protection (ICNIRP)

Paolo Vecchia, physicist, is presently the Chairman of the International Commission on Non Ionizing Radiation Protection. Former President of the European Bioelectromagnetics Association (EBEA) and of the Italian Radiation Protection Association (AIRP), he served from 1973 to 2010 in the Italian National Institute of Health (ISS). He has worked in the area of biological and health effects of electromagnetic fields for about thirty years. His activities span from basic research to education and advice to Health Authorities, and the Government.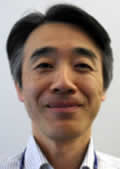 Mitsuru Yamada, Adviser, ITU/TSB

Mitsuru Yamada is the Advisor of Telecommunication Standardization Bureau(TSB), ITU. He is working as the secretariate of the ITU Focus Group on Cloud Computing, ITU Focus Group on Driver Distraction and Study Group 5 / 12 Regional Group for the Africa Region. During his 30 year career he has been involved in the development and standardization on structured document processing / communication systems and services.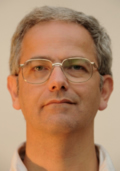 Peter Zollman, Technical Manager, Group R&D, Vodafone, UK

Peter Zollman has a B.Sc. (Hons) degree in electrical and electronic engineering; is a Chartered Engineer and a Fellow of the Institute of Engineering and Technology.

In his 30+ years with RACAL and then Vodafone, he has developed and operated radio coverage survey systems and project managed the international program to develop the type approval systems which enabled GSM phones to access to the EU market.

Over the last 13 years, he has worked on RF EMF health and safety in Vodafone Group R&D. He has chaired the UK Mobile Operators' Association Science Working Group since its inception in 1999 and is the current chair of the GSM Association EMF Expert Panel.

He actively contributed to the development of the CENELEC base station EMF standards and was Project Leader for the IEC TC106 Project Team 62232 which developed the base station RF field strength / SAR evaluation standard published in May 2011.