Biographies
Shadi Abou-Zahra
W3C Web Accessibility Initiative (WAI)

Shadi Abou-Zahra coordinates WAI outreach in Europe, and accessibility evaluation techniques. He is the Activity Lead of the WAI International Program Office, which includes groups that are responsible for education and outreach, coordination with research, general discussion on Web accessibility, coordination with the WAI Technical Activity, and WAI liaisons with other organizations including standards organizations and disability groups. Shadi chairs the W3C Evaluation and Repair Tools Working Group (ERT WG), is a staff person of the WAI Ageing Education and Harmonisation (WAI-AGE) project, and participates in the W3C Education and Outreach Working Group (EOWG). Shadi previously worked with the United Nations and other international organizations providing Web design and development. He holds a masters degree in computer science from the Technical University of Vienna, Austria.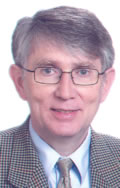 Peter Major
CyberSpace Consulting

Peter Major, is the executive director of Cybespace Consulting. Until his retirement at the end of 2008 he was the head of Space Administrative Software Division of the Radiocommunication Bureau of the International Telecommunication Union, a UN specialized agency in Geneva. He had joined the ITU in 1986. His main task, as head of division, was to provide information technology framework in close cooperation with the Space Services Department of the Bureau to support its regulatory activities related to space radiocommunication. He had participated in the implementation of the results of the World Radiocommunication Conferences .

In 1994 he initiated a fascinating project: the design and implementation of an internet based application which gives instant access to our space network systems database. The system is being used worldwide and it has been upgraded many times during its operation and it has been enhanced to respect recommendations and requirements on accessibility for visually impaired people to the web.

Peter regularly gives presentations in seminars and workshops on software development, cyber security and accessibility of internet for disabled people.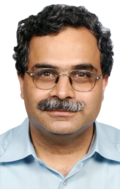 Dipendra Manocha
Daisy Consortium

Mr. Dipendra Manocha is working with the DAISY Consortium which is working in the area of providing publications in accessible formats to persons who cannot read normal print. He is the lead of training and technical support and coordinates DAISY Consortium's projects in developing countries.

He is member of the Executive Committee of the World Blind Union and is managing trustee of the Saksham Trust. He is the elected president of the DAISY Forum of India which is a network of more than 74 organisations in India serving the persons with blindness and low vision. . He also worked as consultant to the Delhi University for establishing the resource centre for persons with disability.

After completion of post graduation and research degree from Delhi University in 1992, he has been working for the mission of providing information and content in accessible format to persons with print disability. He worked as Director IT & Services at the National Association for the Blind, New Delhi, India from 1993 till July 2008. During this time he has managed or coordinated several technological development or implementation projects such as:
Establishment of IT training facility for persons with blindness.
Development of Hindi Language Braille transcription software
Establishment of DAISY Resource Centre in India under the Daisy for All Project to introduce DAISY Standards in South Asian countries.
Setting up of DAISY Focal Points in 4 South Asian Countries
Establishment of Digital library for print disabled.
Content Creation Project for University books in Braille, E-Text and Talking Books format being supported by Ministry of Information and communication Technology, Government of India.
Development of Screen Reading Software for Indian Languages.
Establishment of equipment distribution centre for persons with blindness
Audio Description of films
Providing IT based work place solutions for persons with blindness or low vision.
During this period he has held the following posts:
Chairman Youth Committee of the Asian Blind Union
Chairman ICT Access Forum of India
Member of the core group on Accessibility under the office of Chief commissioner for persons with disability, government of India
Recognitions:
He is selected as Ashoka Fellow and recognised as a social entrepreneur
National Award by government of India for contributions for community development in the area of disability in 2005
IIM Lucknow Lakshmipat Singhania National Leadership award 2008 given by the president of India 2007.

Jorge Plano
ISOC Argentina

Jorge Plano was born in Argentina and lives there. He is graduated in Information Systems and consultant in ICT.

He serves in the Board of the Argentina Chapter of Internet Society (ISOC-AR) and teaches accessibility and assistive technology at the Universidad Tecnológica Nacional of Buenos Aires with credits for the information engineering degree. Also he is adviser at CABASE (ISP Argentine Association).

Jorge is involved in ICT policies since the 80s, in the early 90s he was Director of IT policies at the Secretariat for Science and Technology of Argentina. Participated in the elaboration of projects of Laws for the accessibility of government Web sites, the last one is now in the Committees of the House of Diputados. He was involved in Internet governance policies in ICANN since start up and participated in the creation of LACNIC (Latin American and Caribbean Internet Addresses Registry).

He is organizing events on Web Accessibility in Argentina since more than eight years and has been making presentations on ICT policies and on accessibility in many forums (domestic and international).

He represents the Argentina Chapter of Internet Society in the Dynamic Coalition on Accessibility and Disability of the Internet Governance Forum.