ITU Workshop at 3rd IGF Meeting


Including Accessibility and Human Factors in the Universalization of the Internet - How to reach persons with disabilities, the 10% of the next billion

Hyderabad, India, 4 December 2008
Contact: Stefano POLIDORI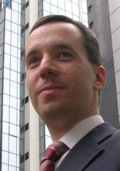 Fernando Botelho
Mais Diferenšas and Literacy Bridge

Fernando Botelho is an international consultant who manages projects in the areas of trade development, poverty reduction, technology, and disability. Fernando's experience includes managing the Visionaris Award, a partnership between Ashoka and UBS AG, in Argentina, Brazil, and Mexico. Before coming to UBS Philanthropy Services in Zurich, Fernando worked for the International Trade Centre UNCTAD/WTO, an agency of the United Nations in Geneva. At ITC, Fernando led the development of the first methodology for the integration of professionals with disabilities in the services export sector. Before joining ITC, Fernando was Director of Technology at a New York NGO where he led the development of eSight.org, a groundbreaking online community for the professional advancement of people with disabilities.

Fernando has published and has been interviewed on trade, open source software, public policy, and disability topics. He has degrees from Georgetown University and Cornell University.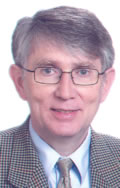 Peter Major
ITU-R

I am Peter Major, the head of Space Administrative Software Division of the Radiocommunication Bureau of the International Telecommunication Union, a UN specialized agency in Geneva. I joined the ITU in 1986. My main task, as head of division, is to provide information technology framework in close cooperation with the Space Services Department of the Bureau to support its regulatory activities related to space radiocommunication. I have participated in the implementation of the results of the World Radiocommunication Conferences and I have been managing analysts, programmers and technical staff helping me in these activities.

In 1994 I initiated a fascinating project: the design and implementation of an internet based application which gives instant access to our space network systems database. The system is being used worldwide and it has been upgraded many times during its operation.

Presently we try and enhance it to respect recommendations and requirements on accessibility for visually impaired people to the web.

In addition to my managerial tasks and development work I give presentations in seminars and workshops in Geneva and abroad and I advise administrations on a regular basis.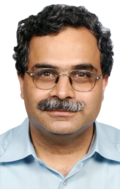 Dipendra Manocha
Daisy Consortium

Mr. Dipendra Manocha is working as the Developing countries coordinator with the DAISY Consortium. He is managing trustee of the Saksham Trust. He worked as Asst. Project Manager for the DAISY For All Project. He is the elected president of the DAISY Forum of India. He worked as Director IT & Services at the National Association for the Blind, New Delhi, India from 1993 till July 2008. He also worked as consultant to the Delhi University for establishing the resource centre for persons with disability. After completion of post graduation and research degree from Delhi University he left the Ph.D. in between to work for the mission of providing information and content in accessible format to persons with print disability. During the past decade of work he has managed or coordinated several technological development or implementation projects such as:

• Establishment of IT training facility for persons with blindness.
• Development of Hindi Language Braille transcription software
• Establishment of DAISY Resource Centre in India under the Daisy for All Project to introduce DAISY Standards in South Asian countries.
• Establishment of Digital library for print disabled.
• Content Creation Project for University books in Braille, E-Text and Talking Books format being supported by Ministry of Information and communication Technology, Government of India.
• Development of Screen Reading Software for Indian Languages.
• Establishment of equipment distribution centre for persons with blindness
• Audio Description of films

During this period he has held the following posts:

• Chairman Youth Committee of the Asian Blind Union
• Chairman ICT Access Forum of India
• Member of the core group on Accessibility under the office of Chief commissioner for persons with disability, government of India

Recognitions:

• He is selected as Ashoka Fellow and recognised as a social entrepreneur
• National Award by government of India for contributions for community development in the area of disability in 2005
• National Leadership award in the area of disability given by the president of India 2007.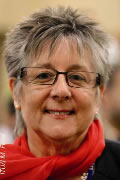 Andrea Saks
Convener, Joint Coordination Activity on Accessibility and Human Factors (JCA-AHF), ITU

Andrea Saks is a known advocate for ICTs for persons with disabilities.

Her father, Andrew Saks, together with James C. Marsters and Robert Weitbrecht were pioneers of deaf telecommunications using surplus teletypewriters and modems – the precursors of textphones and today's real-time text messaging. She grew in a family of two deaf parents and assisted them from an early age as their interface with the hearing world: getting doctors' appointments, arranging guests' visits, etc.

She took that role to the next level when she relocated from the US to the UK in 1972 to promote the use of textphones internationally. She was able to successfully lobby the British Government Post Office (the then-regulator of telecommunications) to allow the first transatlantic textphone conversation (1975) and to grant a license for connection of text telephones on the regular telephone network.

Her first involvement with ITU standardization activity started in 1991 and has ever since increased in scope. Self-funded, she currently attends many ITU-T study group and focus group meetings promoting the inclusion of accessibility functionality in systems being standardized by ITU, such as multimedia conferencing, cable, IPTV and NGN. After the recent creation of ITU-D Q20/1 on accessibility matters by WTDC-06, she also started attending that group and now performs as a bridge between the two sectors on the issue.

She has been a key person in the creation of all accessibility events in ITU, and currently is the convener of the recently formed joint coordination activity on accessibility and human factors, as well as the coordinator of the Internet Governance Forum's Dynamic Coalition on Accessibility and Disability.
Shadi Abou-Zahra
(W3C Web Accessibility Initiative)


Shadi Abou-Zahra coordinates WAI outreach in Europe, and accessibility evaluation techniques. He is the Activity Lead of the WAI International Program Office, which includes groups that are responsible for education and outreach, coordination with research, general discussion on Web accessibility, coordination with the WAI Technical Activity, and WAI liaisons with other organizations including standards organizations and disability groups. Shadi chairs the W3C Evaluation and Repair Tools Working Group (ERT WG), is a staff person of the WAI Ageing Education and Harmonisation (WAI-AGE) project, and participates in the W3C Education and Outreach Working Group (EOWG).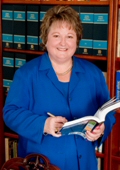 Cynthia D. Waddell
Executive Director, International Center for Disability Resources on the Internet (ICDRI)

Cynthia D. Waddell is the Executive Director and Law, Policy and Technology Subject Matter Expert for the International Center for Disability Resources on the Internet (ICDRI), an internationally recognized public policy center based in the United States working for the equalization of opportunities for people with disabilities.

She is the author of the first accessible web design standard in the United States in 1995 that led to recognition as a best practice by the federal government and contributed to the eventual passage of legislation for Electronic and Information Technology Accessibility Standards (Section 508). She also served as the Accessibility Expert (Built Environment and Accessible ICT) for the UN Ad Hoc Committee drafting the Convention on Rights of Persons with Disabilities.

A frequent keynote speaker and writer, Cynthia Waddell is the co-author of the books, Constructing Accessible Web Sites and Web Accessibility: Web Standards and Regulatory Compliance. Named to the "Top 25 women on the Web" by Webgrrls International in 1998, she received the first U.S. Government Technology Magazine award in 2004 for "Leadership in Accessibility Technology and for Pioneering Advocacy and Education." She holds a Juris Doctor from Santa Clara University School of Law where she was designated a Public Interest Disability Rights Scholar.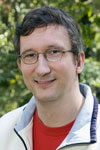 Arnoud van Wijk
ISOC

Arnoud van Wijk works with ISOC on a consulting basis to coordinate and advance activities related to the Internet and persons with disabilities. He is an expert in related Internet Protocol based technologies and e-inclusion issues.

Arnoud was born deaf in a hearing family and learned to communicate in the hearing word by lip-reading. His high communications skills helped him achieve an advanced degree in biochemistry, studying at the Radboud Universiteit Nijmegen in the Netherlands.

Arnoud worked for four years at the Children's Hospital in Los Angeles, USA, then, in 2000 moved into the ICT field, working with Ericsson in the Netherlands. In 2002, Arnoud joined the Dutch organisation Viataal (previously know as the Institute for the Deaf) to develop a mobile text telephone platform. He also worked with AnnieS, a Dutch company that sells mobile text telephone and ICT services for the deaf and hard of hearing. Arnoud has been a technical adviser for the European Federation for Hard of Hearing People and to the European Commission on ICT for e-Inclusion. Since 2001, he has also worked with the Trace Research and Development Center of the University of Wisconsin-Madision which has a partnership with the Technology Access Program at Gallaudet University in Washington DC. In 2007, Arnoud started his own consulting company, working on ICT inclusion issues and technology.

Arnoud has been an active participant in the Internet Engineering Task Force (IETF) since December 2000, where he has co-authored or contributed to various Internet Drafts and RFCs related to the Real- Time Text standard and Session Initiation Protocol (SIP).

Arnoud is fluent in Dutch and English.