Biographies
« List of poster session papers »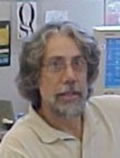 Felipe Rudge Barbosa (State University of Campinas, BR)

Dr. Rudge Barbosa holds B.Sc. and M.Sc. degrees in Physics from the Catholic University of Rio de Janeiro (PUC-RJ), and Ph.D. in Electrical Engineering from the University of Campinas (Unicamp), in Brazil. He has been active in Photonic Technology and Optical Communications for over 25 years, working in R&D and innovation, and consulting activities. He is presently technical consultant, lecturer and senior research fellow in the Photonics Technology Laboratory (LTF-DSIF), at the School of Electrical and Computer Engineering (FEEC) - Unicamp, doing research in Advanced Photonic Networks and Componets. He was a visiting fellow in the University of Colorado, Boulder, USA (1992); and in the University of Montpellier, France (2004); in the area of Optoelectronic Components and their Applications. He has over 50 publications in international conferences and reviewed journals. He is member of the Brazilian Physical Society (SBF), Brazilian Telecomm Society; the IEEE ComSoc, and the Optical Society of America; and holds two prizes in Telecom.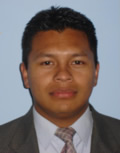 Juan Bernal (Universidad Distrital Francisco Jose de Caldas, CO)

Juan Pablo Bernal, Universidad Distrital Francisco José de Caldas, Colombia.

Currently I am studying 10th semester in telecommunications engineering at the Universidad Distrital Francisco José de Caldas in Bogotá

The paper presented is a summary of the developed work as Thesis, where is implements the ICT as a possible solution to the medical diagnosis of patients remotely, reducing risk in the transfer and reducing costs.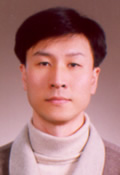 Taesang Choi (Electronic and Telecommunications Research Institute, KR)

Taesang Choi received his MS (1990) and Ph.D (1995) degrees in Computer Science and Telecommunications in Univ. of Missouri-Kansas City. He joined ETRI in 1996 and is currently working as a principle engineering staff. He has been actively involved in the R&D of High-quality Multimedia System, MPLS Traffic Engineering and Management, High-speed Traffic Measurement and Analysis, BcN(Broadband Convergence Network) Control and Management. He has also actively contributed in various SDOs such as DAVIC, IETF, ITU-T, and etc. He is currently acting as ITU-T SG13 Question 4 Rapparteur, CJK NGN-WG Vice chair, ETRI Standardization Fellow, and International IT Standardization Expert representing Republic of Korea.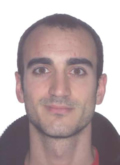 Alberto Diez (Fraunhofer FOKUS, DE)

Alberto Diez Albaladejo received his M.S. degree in telecommunications engineering from the University of Malaga, Spain. He joined the Next Generation Network Infrastructures competence center from Fraunhofer FOKUS on 2007. His research interests include network architecture and design, seamless integration of different technologies and interworking across domains.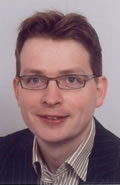 Erwin Folmer (University of Twente, NL)

In 1999 Erwin received his MSc in Technical Business Administration from the University of Twente (The Netherlands), and started working for KPN Research as innovator, especially involved in designing order entry and billing systems for new KPN services like ADSL. In 2001 Erwin joined TNO Information and Communication technology to lead the European OpenXchange project. From that time he is involved in standardization and interoperability research with special interest for semantic standards (business transactions). He is involved in standards for the domains of temporary staffing industry and education amongst others. In the role of standardization expert he is part of the projectteam of Netherlands Open in Connection, the Dutch government program to improve adoption of open standards (and open source software) in the Netherlands. He is actively involved in several standards, by chairing the hr-XML SIDES workgroup. From 2009 he part-time joined the University of Twente in order to be able to start a PhD research on the quality of standards, while continuing his work for TNO.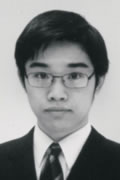 Takeshi Higashino (Osaka University, JP)

Takeshi Higashino was born in Osaka, Japan in November 11, 1978. He received the B.E., M.E. and Ph.D degrees in Communications Engineering from Osaka University, in 2001, 2002 and 2005 respectively. He is currently a Research Associate in the Department of Electrical, Electronic and Information Engineering at Osaka University, engaging in the research on radio and optical communication systems.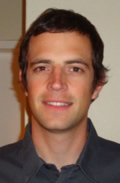 Paul Plantinga (Monash University, ZA)

Paul Plantinga is a Research Assistant and PhD Candidate in the School of Information Technology, at the South African campus of Monash University, Australia. He commenced his PhD in October 2008 after four years in the telecommunications industry as a network engineer and solution architect. He completed his Bachelors, Honours and Masters degree in Electrical Engineering at the University of the Witwatersrand in Johannesburg, South Africa. His primary interest is in the shaping of ICT policy and implementation to better support socio-economic development in developing countries.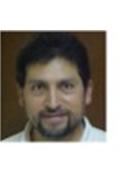 Arturo Serrano Santoyo, Alvaro Armenta (CICESE, MX)

Dr. Arturo Serrano Santoyo earned his Doctor's degree in Electrical Engineering from the National Polytechnic Institute in Mexico City in 1980. In 1981 he received the ALCATEL Annual Telecommunications Award for his contributions to rural satellite communications in Mexico, and in 1986 was honored with the ERICSSON Telecommunications Award. He has been a telecommunications consultant for the Organization of American States and the United Nations as well as for many private companies and governmental agencies. He was founder and Executive Director of Praxis Telecom and Teleddes Foundation. Dr. Serrano is member of the Mexican Academy of Engineering, the National System od researchers (SNI) and author of the books "Telecommunications in Latino America" and The Digital Divide: Myths and Realities". He was director of Innovation and Development at CICESE Research Center in Ensenada, Baja California, Mexico from 2003 to 2008. He is currently researcher at the Institute for Research and Development in Education (IIDE) at the Autonomous University of Baja California campus Ensenada.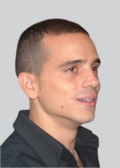 Riccardo Stefanelli (iXem Labs, Politecnico di Torino, IT)

Riccardo Stefanelli, graduating in Telecommunication Engineering at Politecnico of Torino, carries out different activities in this group. Experienced in antennas and radiofrequency instrumentation, since three years is responsible of didactic formation in the Electromagnetic-Fields Lab at Politecnico of Torino. Since two years is tutor of the course Radiofrequncy Systems II in the Degrees at Distance of telecommunication and electronic engineering. Active in the reserch field, he is developing innovative frequency-selective surfaces suitable for the reclamation of sites exposed to high radiofrequenzy fields by means of light-transparent shielding techniques. He also takes active part in development and installation of new wireless networks (WLAN).
Carlos Uzal (Telefónica Latin America, Argentina)

Carlos Uzal is Regional Technology and Innovation Manager in Telefónica's Latin America CTO office. He has studied in the National Technological University in Buenos Aires where he graded as Electronics Engineer in 1983. In addition, he made his MBA in El Salvador University in 2002.

Carlos Uzal has joined the Telefónica Group in November 1991. His current main responsibility is to drive and coordinate technology projects for Telefónica's Latin American operations across all layers of the network. At the same time he is in charge of the Labtest, evaluating the latest technological developments and innovations regarding to their value for Telefónica's business.

From 1991 on he was a project and engineering Manager concerning Radio, Satellite, NGN and Infrastructure systems.

As a previous experience, he worked in GTE Telecommunications from 1978 to 1991 in several positions like Project leader and System Engineer.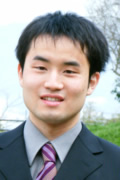 Kei Wada (The University of Tokyo, JP)

Kei Wada is currently a master course student at the University of Tokyo. His research is new generation network management.

His system called TIARA is an information presentation system using Augmented Reality. The purpose of the research is enabling all family members to manage their network.

Then, his undergraduate research is context-aware service framework using REST architectural style.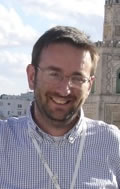 Marco Zennaro (KTH, IT)

Marco Zennaro is a researcher at the Abdus Salam International Centre for Theoretical Physics in Trieste, Italy, where he is part of the Aeronomy and Radiopropagation Laboratory. Since 1996, ICTP has established extensive in-situ training programmes on wireless communications technologies to facilitate Internet access to unconnected academic institutions in remote locations. ICTP's Aeronomy and RadioPropagation Laboratory has held some 40 training activities attracting more than 1800 participants, from Central and Africa, Asia, Oceania, Europe and Americas as well as from international organizations. Marco's research interests are in the areas of ICT4D. More specifically, he is interested in long wireless links, in low-cost technologies for antenna alignment and in wireless sensor network applications for development.
« TOP »
« List of poster session papers »