ITU-T Climate Change




"ITU is committed to achieving sustainable and affordable energy for ALL. Using ICT as a tool, your idea can help make it happen. Get involved and help us build a sustainable future."

Malcolm Johnson
Director, ITU Telecommunication Standardization Bureau
Meet the Winners: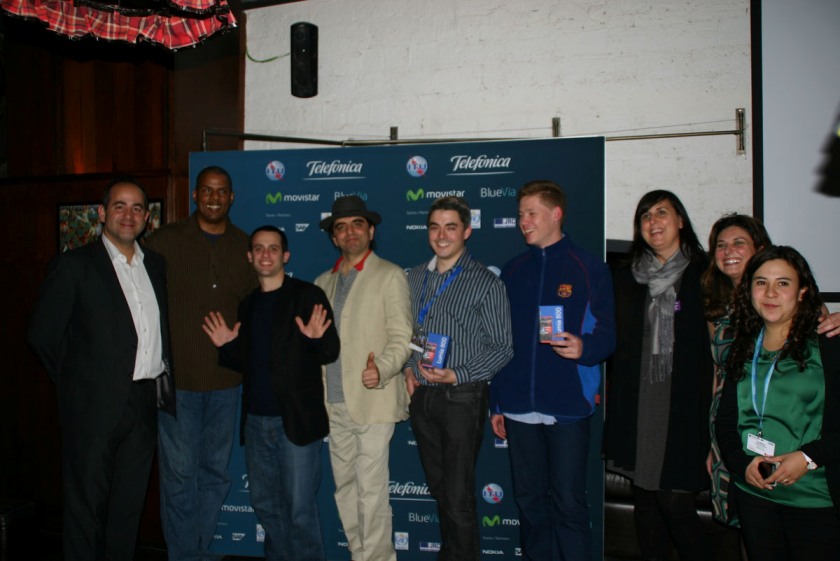 Bicing Gamification
,
Asier Arranz (Spain)
Asier Arranz from Spain has been awarded $3000 and a Nokia Lumia mobile phone as first prize in the Green ICT Hackathon.

Arranz' proposed application aims to incentivize users of Bicing, the community bicycle program in Barcelona, to deposit bicycles at underserved Bicing stations. Currently, bicycle-moving vans are necessary to maintain an optimal distribution of bicycles around the city. The application therefore makes use of a geo-location system to notify Bicing users of the stations in need of more bicycles. To incentivize users to deposit their bicycles at these underserved stations, Arranz suggests micropayments be made those who do, possibly in the form of deductions to their annual Bicing subscription fees.

"The idea of the application," says Arranz, "is to reduce CO2 emission and 'gamify' (turn into a game) this green transport system for sustainable cities."


Easy Refuel
,
Dirceu Dirs (Brazil)
Second prize, $2000 and Nokia Lumia, was awarded to Dirceu Dirs from Brazil for an application targeting drivers of electric vehicles and petroleum-fueled cars alike. The "Easy Refuel" application was developed on the Arduino electronics platform and alerts drivers via text message when their vehicles are in need of a refuel, pointing them to the nearest, cheapest refueling stations.
Jatrobot
,
Aaron Franco (USA)
Third prize, a Nokia Lumia, went to Aaron Franco from the USA for his "Jatrobot" application which aims to harness social interaction to encourage a widespread production of biodiesel. The name stems from the "Jatropha Curcas" tree, the seeds of which can be pressed to yield an oil used to produce biodiesel. Jatropha trees can withstand long periods of drought and can be planted in great densities in almost all conditions, and it is hoped the app will lead to grassroots entrepreneurial activity in developing nations.