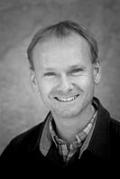 Paul Smits
, Institute for Environment and Sustainability, Spatial Data Infrastructures Unit, Joint Research Center (European Commission)
Paul Smits received a Ph.D. in electronic engineering and computer science from the University of Genoa, Italy. Since 1998 he is with the Joint Research Centre of the European Commission. His research interests include geospatial data fusion and semantic interoperability. He is currently leading the team that is developing the technical Implementing Rules Legal Acts for Directive 2007/2/EC of the European Parliament and of the Council of 14 March 2007 establishing an Infrastructure for Spatial Information in the European Community (INSPIRE). He has an interest to stimulate innovation in thematic areas such as energy by promoting the use of spatial information infrastructures in general and INSPIRE in particular.
He is past chairman of the IEEE Geoscience and Remote Sensing Data Fusion Technical Committee, and served as the Geoscience and Remote Sensing Society Vice President for Technical Activities (2003-2007). He is convener of CEN/TC 287 Geographic Information/Working Group Spatial Data Infrastructures, and co-chair of the Open Geospatial Consortium (OGC) - ISO/TC211 Geographic Information Joint Advisory Group (JAG). He was the editor of the White Paper on the "Recommendations for the Technical Design of a Global Interoperable Information Network", prepared for the Eye on Earth Summit in Abu Dhabi in December 2011.
Paul is a Marie Currie Fellow, and member of the IEEE Geoscience and Remote Sensing Society and the IEEE Computer Society.