ITU Botnet Mitigation Toolkit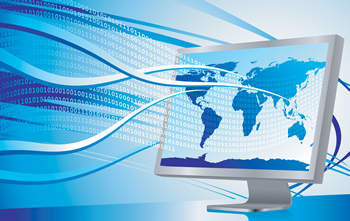 Botnets (also called zombie armies or drone armies) are networks of compromised computers infected with viruses or malware to turn them into "zombies" or "robots" – computers that can be controlled without the owners' knowledge. Criminals use the collective computing power and connected bandwidth of these externally-controlled networks for malicious purposes and criminal activities, including, inter alia, generation of spam e-mails, launching of Distributed Denial of Service (DDoS) attacks, alteration or destruction of data, and identity theft.
The threat from botnets is growing fast. The latest (2007) generation of botnets such as Zhelatin (Storm Worm) uses particularly aggressive techniques such as fast-flux networks and striking back with DDoS attacks against security vendors trying to mitigate them. An underground economy has now sprung up around botnets, yielding significant revenues for authors of computer viruses, botnet controllers and criminals who commission this illegal activity by renting botnets.
In response to this, ITU is developing a Botnet Mitigation Toolkit to help deal with the growing problem of botnets. Inspired by the Australian Internet Security Initiative (AISI), the toolkit draws on existing resources, identifies relevant local and international stakeholders, and takes into consideration the specific constraints of developing economies. The toolkit seeks to raise awareness among Member States of the growing threats posed by botnets and the linkage with criminal activities and incorporates policy, technical and social aspects of mitigating the effects of botnets. The first draft of the background material for the project was made available in December 2007 with pilot tests planned in a number of ITU Member States in 2008 and 2009. As part of this activity countries in the region are welcome to contact ITU-D if they have an interest in initiating a botnet mitigation pilot project in their respective countries.
Please contact cybmail@itu.int for more information about the toolkit.
Powerpoint Project Overview (September 2007)
Background Information on ITU Botnet Mitigation Toolkit (January 2008)
ITU Botnet Mitigation Toolkit (under development)