Chris Tuppen
Chief Sustainability Officer
BT Group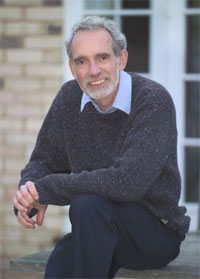 As Chief Sustainability Officer, Chris Tuppen's remit covers all aspects of BT's approach to sustainability and corporate responsibility issues. In addition to helping set the company's sustainability strategy he is directly responsible for producing the company's corporate accountability report and frequently engages with strategic stakeholders including regulators, investors and customers.
In parallel to his role within BT, Chris plays an active part in a number of prominent bodies. Chris has served on the boards of CSR Europe and of the US charity, Business for Social Responsibility. He co-chaired the Global Reporting Initiative's measurement working group and chaired the Global e- Sustainability Initiative and the European Telecommunication Network Operators Association's environmental working group. He was a co-editor of the report SMART 2020 – Enabling the Low Carbon Economy in the Information Age.
He is currently a member of the Executive Board of the Prince of Wales Accounting for Sustainability Forum, the Council of AccountAbility, an international membership organisation committed to enhancing social and ethical accountability, and the social and environmental committee of the Association of Chartered Certified Accountants, ACCA.
In January 2008 he was named by a special Guardian newspaper panel of prominent environmental figures as one of the 50 people who could save the planet from climatic disaster.