Pierre Delforge
Environmental Sustainability Strategy Manager
HP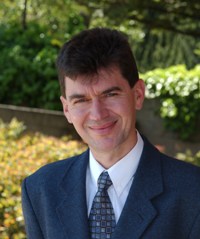 Pierre is leading the definition and execution of environmental sustainability strategies across HP, in collaboration with HP's business groups and regional teams. Over the past 12 months, he redefined HP's climate strategy, led HP to become a member of WWF Climate Savers, and initiated a program to develop HP's solutions that will enable the transition to a low-carbon economy.

Pierre started his career as a management consultant with Accenture in 1989 in France and the UK. Pierre joined HP in 1999 in Grenoble, France, where he held several program management positions in IT and sales operations. He moved to California in 2004 where he led a worldwide content management program in Corporate Marketing. In 2007 he took the responsibility of HP's Energy and Climate strategy, drawing on his broad business experience across HP as well as his passion for environmental sustainability.

Pierre holds a Masters in Engineering from Ecole Centrale de Paris, and a Diploma in Computer Science from Cambridge University.