Biographies
Satish Babu, InSight Project, India
"The InSight Project: Mainstreaming Access to ICTs for the Differently-abled"

Satish Babu is a co-founder and past Secretary of SPACE, and presently the Director of the International Centre for Free and Open Source Software (IC-FOSS, http://icfoss.in), an autonomous institution of the Government of Kerala. He has been a member of DCAD since 2009.




Fernando Botelho, Literacy Bridge, Brazil
"Low-Cost Assistive Technologies that can Scale to Meet the International Accessibility Challenge"

Fernando Botelho is an international consultant who manages projects in the areas of poverty reduction, technology, and disability. He specializes in tools and strategies that are inherently low cost and scalable; in his own words "The only solutions that matter, given the enormous challenges humanity faces, are those that can be scaled." Fernando is currently working with Literacy Bridge and the F123 initiative.

Fernando's experience includes managing the Visionaris Award, a partnership between Ashoka and UBS AG, in Argentina, Brazil, and Mexico. Before coming to UBS Philanthropy Services in Zurich, Fernando worked for the International Trade Centre UNCTAD/WTO, an agency of the United Nations in Geneva. At ITC, Fernando led the development of the first methodology for the integration of professionals with disabilities in the services export sector. Before joining ITC, Fernando was Director of Technology at a New York NGO where he led the development of eSight.org, a groundbreaking online community for the professional advancement of people with disabilities.

Fernando has published and spoken on trade, open source software, public policy, and disability topics in over 20 countries in four continents. He has degrees from Georgetown University and Cornell University.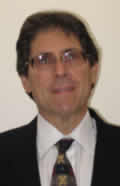 Martin Gould, G3ict, USA
"G3ict 2010 Survey - CRPD ICT Accessibility Progress Report"

Martin Gould, Ed.D. is the G3ict Research Committee Chair. He joined the work of the G3ict in December 2006, and has worked on a number of projects related to the CRPD. Martin's professional work over the past 26 years includes directing federal policy research, directing non-profit outcomes research, administering family and student support systems in school systems, and serving as a university lecturer and academic researcher. He took his doctorate in education and research from The Johns Hopkins University in 1985.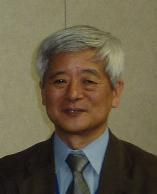 Hiroshi Kawamura, DAISY Consortium, Japan
"Implementing Accessibility in Published Knowledge DAISY4 and EPUB3 Development"

Hiroshi Kawamura is the President of the DAISY Consortium. As a librarian of the University of Tokyo Library, Kawamura contributed to the Section of Libraries for the Blind/International Federation of Library Associations and Institutions (IFLA) from 1990 through 1995 as the Chairman.

Kawamura contributed to the World Summit on the Information Society 2003-2005 as the Disability Caucus Focal Point and coordinated the Global Forum on Disability in the Information Society in Geneva and Tunis . He organized the international conferences on knowledge based Disaster Risk Reduction (DRR) of persons with disabilities in Phuket 2007 and 2009.

His international collaboration network for persons with print disabilities covers physical, cognitive, intellectual or psycho-social disabilities. As the manager of the DAISY for All Project funded by the Nippon Foundation, he supported DAISY focal points in many developing countries.




Christophe Oulé, UN-ABPAM, Burkina Faso
"Cybercafés as a tool for Inclusion: a project in Ouagadougou, Burkina Faso"

Christophe Oulé was born in 1960 in Zaba, Nayala Province, Burkina Faso.

He is a civil engineer, specializing in construction, with a diploma from the Higher National School of Public Works in Yamoussoukro, Côte d'Ivoire.

From 1985 to 1998, he was the head of the operations department of an oil company established in Burkina Faso. He was responsible for the design and supervision of the construction of service stations. He also oversaw supplies and security management.

In 1998 he created a building construction company, which he managed until 2003.

Following an eye infection, he lost his sight in 2003. In 2004, he followed a rehabilitation course for adults who have recently become blind, at the Union Nationale des Associations Burkinabé pour la Promotion des Aveugles et Malvoyants (UN-ABPAM) [National Union of Burkina Faso Associations for the Promotion of the Blind and Visually Impaired] in Ouagadougou. During the academic year 2005/2006, he was a replacement teacher in a class for the rehabilitation of children who have recently become blind or visually impaired. In 2007, he followed a course for the training of trainers in Informatics Adapted to Visual Impairment at the headquarters of the Association Valentin HAUY (AVH) in Paris, France, with further training in 2008. Since March 2007, he has been in charge of training in informatics adapted to visual impairment at UN-ABPAM.

He has been Secretary-General of UN-ABPAM since October 2008.