The International Olympic Committee and the Media
---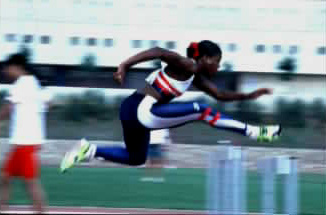 Preparations for the press for an event the size of the Olympic Games take many years. To handle the ever-growing demands for information from the press, the IOC has a specialized commission whose job it is to provide advice and to give organizing committees the benefit of the their expertise in meeting the expectations of all of the media. The Press Commission deals with matters relating to written, photographic and other media, while the Radio and Television Commission monitors the applications of the exclusive contracts negotiated with radio and television organizations worldwide for coverage of the Games.

With technology evolving at a rapid rate, the Olympic Games have become the mirror of the newest, tested leading edge technology; the Games never serve as a 'live testing ground' for new technologies, because the coverage of the event in the form of text, images and sound, must infallibly reach all parts of the planet.

A range of new applications has been taken up by the IOC, to the benefit of media representatives worldwide. These include High Definition Television, which enables images to be transmitted with extraordinary fidelity; digital sound, which allows flawless reproduction of sound elements; computer-generated photographs, which create images without recourse to the medium of film; instantaneous text transmission via worldwide computer networks; and instantaneous global transmission of text, sound, images and data using communication satellites.

The IOC's own data processing system is based on an IBM AS400 environment. It collects, processes and archives all the information needed to keep a complete record of the Olympic movement. This information can be handled in any medium - text, images and sound.

Olympic information is made available to a wide range of users, from journalists, press agencies and television companies to researchers and the general public. There is constant communication between the IOC system and the international press agencies, allowing the Committee to select from over 4,000 despatches on Olympic subjects which are then used to make up the daily press review.

---