Seminar on ITU-T hot topics for Standardization
Mar del Plata, Argentina, 2 September 2009
Contact: tsbworkshops@itu.int
Biographies
« MAIN PROGRAMME »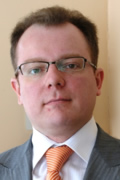 Denis ANDREEV

Born on 28 July 1977 in Moscow (Russia). Denis Andreev was graduated from the Moscow Power Engineering Institute (MPEI) in 2000.

From 2000 to present time he is employed with ZNIIS. He begun as a engineer and took part in different science-research works for National Telecom players and in preparation different normative documents for Regulator.

In 2002 he was the head of research lab and was responsible for realizing the network construction projects for service providers and corporative sector.

In 2005 he was the head of department and was responsible for the developing own technical solutions for NGN, creation telecom equipment and new technology research.

From 2007 to present time he is the Director of Technopark and responsible for control testing area of ZNIIS, preparation methodology of testing, providing testing event on national and international layers.

From 2001 to present time he take part in ITU-T activities, regarding signaling and testing. As a Rapporteur of ITU-T Q.8/11 he was one of authors of four ITU-T Recs. Regarding testing Q.3900, Q.3901, Q.3902, Q.3903.

From March 2008 to present time he coordinates the activity of joint ITU-D/ZNIIS project for creation International Telecommunication Testing Center (ITTC).

He published a lot of articles in national magazines regarding NGN implementation, NGN services and NGN testing.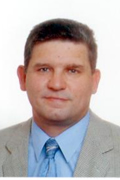 Marco CARUGI
CTO Senior Advisor, Nortel

Marco began his career as telecommunication system engineer in Solvay, an international chemical group, and then worked for 8 years in France Telecom R&D as Research Engineer in Broadband Data Services and Network Technologies, participating in international FT projects as technical expert in IP/MPLS and VPNs.

He joined Nortel in 2002 as Senior Advisor inside the CTO organization and his current focus within Nortel Carrier Networks division is on Next Generation Networks and emerging telecommunication enabled services and applications, promoting Nortel strategic interests in international SDOs.

Involved in standardization since 1996, he has actively participated in ITU-T NGN related efforts since their beginning and also in the NGN related ETSI TISPAN technical body.

At WTSA 2008 he has been appointed SG13 vice-chairman for 2009-2012 study period and he is currently acting as Rapporteur for Question 3/13 (Requirements and implementation scenarios for emerging services and capabilities in an evolving NGN) and Working Party 2 co-chair within SG13.

Among his past management positions in standardization, he co-chaired the Services and Requirements group in the ITU-T NGN Focus Group, served on the Optical Internetworking Forum Board of Directors, chaired the IETF Provider Provisioned VPN Working Group and acted as, respectively, Q.11/13 Rapporteur during 2001-2004 and Q.2/13 Rapporteur during 2005-2008.

Marco has authored a number of papers, IETF drafts and RFCs, ITU-T Recommendations and other contributions to SDOs.

He holds Electronic Engineering degree in Telecommunications from Pisa University (Pisa, Italy), M.S. in Engineering and Management of Telecommunication Networks from National Institute of Telecommunications (Evry, France), Master in International Business Development from ESSEC Business School (Paris).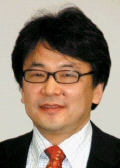 Masahito KAWAMORI

Masahito Kawamori is a senior research engineer of NTT. His major interests are in telecommunication/broadcasting convergence and broadband/mobile convergence.

He has been involved in the development of a PVR-based broadcasting system, multimedia systems for mobile phones, and an IP-based broadcasting system, which has been in service for two years in Japan. He is currently developing a high-definition IPTV system for NGN. Masahito Kawamori is a co-leader of the WG6,"the middleware, application and content platforms", of ITU-T FG IPTV.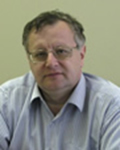 Andrey KOUCHERYAVY Andrey Koucheryavy – ZNIIS (Central research and scientific institute of Telecommunication, Moscow) General Director Advisor. He was born in 1952 in Leningrad. He graduated Leningrad University of Telecommunication in 1974. A. Koucheryavy received Ph. D from ZNIIS and D. Sc from St.Petersburg University of Telecommunication in 1982 and 1994 respectively. He worked at LONIIS (St.Petersburg research and scientific institute of Telecommunication) as First Deputy General Director up to 2003. From October 2003 he is ZNIIS General Director Advisor. A.Koucheryavy is professor of St.Petersburg University of Telecommunication from 1998. He is honorary member of Popov's society.

A.Koucheryavy is Vice-Chairman 11 Study Group (2005-2008, 2009-2012) and Chairman WP4 11 Study Group (2009-2012).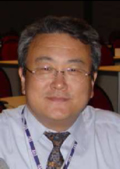 Chae Sub LEE

He has been working in the telecom standardisation field for over 20 years. He has been involved in ITU-T standards development for the ISDN, GII, IP-based networks and NGN. He was mainly involved in Study Group XVIII (currently SG13) as a rapporteur on Architecture and Interworking areas. He has also involved in regional standards in ASTAP, APT as well as CJK in the area of network standards.

He is a vice-chairman of ITU-T Study Group 13 and Chairman of WP2/13 on Architectural study. He is also one of Vice-Chairman of ITU-T IPTV Focus Group since July 2006. He shared his role as a Chairman of NGN Focus Group from June 2004 till November 2005.

After a career of twenty years with KT as a senior researching engineer, he has been an invited researching staff to ETRI.
Olivier LE GRAND Olivier Le Grand has been involved in the telecommunications industry for nearly 20 years. In 1990 he joined R&D arm of France Telecom known as CNET and now part of Orange Labs, the France Telecom worldwide innovation network. Involved in standardization since 1992, he has been very active in ITU-T SG11 and ETSI in the area of ATM related signalling standardization and now in NGN and IPTV related standardization activities of ITU-T SG13. At WTSA 2008 he has been reappointed as SG13 vice-chairman for the 2009-2012 study period. He is currently acting within SG13 as chair of Working Party 3 ("Frameworks and functional architectures") and also as co-editor of edition 2 of Recommendation ITU-T Y.2012 ("Functional requirements and architecture of the NGN").

Olivier is graduated from the National Institute of Telecommunications (Evry, France), also known as TELECOM SudParis.
Hui-Lan LU

Dr. Hui-Lan Lu is Vice Chairman of SG 13 and Chairman of Working Party 4/13 on QoS and security. A Bell Labs Fellow at Alcatel-Lucent, she has been involved in research and development in various areas, including mathematical programming, network operating systems and middleware, IN service creation, and multimedia communication over IP. Her latest research interest focuses on NGN security and QoS. Dr. Lu holds several U.S. patents and has many publications, including the book entitled "Converged Networks and Services: Internetworking IP with PSTN" (John Wiley & Sons, 2000). She received her doctorate in Physics from Yale University in New Haven, Connecticut, U.S.A.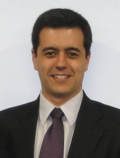 Marcelo MORENO

Marcelo Moreno is an associate professor with Pontifical Catholic University of Rio de Janeiro (PUC-Rio). He holds the DSc. and the MSc. degrees from PUC-Rio. In PUC-Rio he is also a technical coordinator with the TeleMidia Lab, which is the research group responsible for the Ginga-NCL specification: the declarative middleware of the Brazilian DTV System and an ITU-T recommendation for IPTV services. He is one of the editors of ITU-T Recommendation H.761 and draft new recommendation H.IPTV.MAFR.14.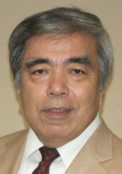 Yushi NAITO

Yushi Naito is a Senior Technical Advisor at the Information Technology R & D Center, of Mitsubishi Electric Corporation since April 2006. He is advising on the telecommunications standardization activities of the divisions.

He graduated post-graduated course of Electronics Engineering Department of Kyoto University with B. E. and M. E., and joined Mitsubishi Electric Corporation in 1975. He started his carrier in the development of Satellite Communication Systems, and extended his areas in research and development of Speech Coding and Network Signal Processing.

His ITU-T experience started in 1990 in SG15, and includes participation in SG9, SG 11, SG12, SG13, and SG16. He served as the Rapporteur from 1992 to 2008, Working Party 2 chairman of SG15 from 2000 to 2004, Working Party 1 chairman and Vice-chairman of SG16 from 2005 to 2008. He is now serving as SG16 Chairman for 2009-2012 study period.
« TOP »
« MAIN PROGRAMME »