Biographies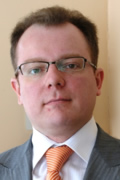 Denis Andreev, Director of Technopark ZNISS, Rapporteur of Q.10//11 ITU-T Study Group 11

Born on 28 July 1977 in Moscow (Russia). Denis Andreev was graduated from the Moscow Power Engineering Institute (MPEI) in 2000.

From 2000 to present time he is employed with ZNIIS. He begun as a engineer and took part in different science-research works for National Telecom players and in preparation different normative documents for Regulator.

In 2002 he was the head of research lab and was responsible for realizing the network construction projects for service providers and corporative sector.

In 2005 he was the head of department and was responsible for the developing own technical solutions for NGN, creation telecom equipment and new technology research.

From 2007 to present time he is the Director of Technopark and responsible for control testing area of ZNIIS, preparation methodology of testing, providing testing event on national and international layers.

From 2001 to present time he take part in ITU-T activities, regarding signaling and testing. As a Rapporteur of ITU-T Q.8/11 he was one of authors of four ITU-T Recs. Regarding testing Q.3900, Q.3901, Q.3902, Q.3903.

From March 2008 to present time he coordinates the activity of joint ITU-D/ZNIIS project for creation International Telecommunication Testing Center (ITTC).

He published a lot of articles in national magazines regarding NGN implementation, NGN services and NGN testing.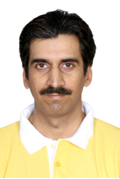 Manoj Barara, General Manager, Sales Engineering, UtStarcom Inc.

Manoj Barara is currently with UTStarcom in India, specializing in the IPTV product domain. He has been working with various operators in the South Asia region to help them launch their next generation services platforms, including IPTV. Since 2006, he has designed the IPTV networks for four tier 1 operators in India and Sri Lanka and commercially launched the services with them using the UTStarcom RollingStream product platform. Prior to handling the RollingStream product line, he was responsible for delivery and launch of UTStarcom's MSAN product releases in the field in India.

Manoj has also had experience in developing and deploying the soft-switches and trunking gateways for Class-4 operations.

He started his career with CDOT (a premier telecom R&D institute in India) after graduating from Delhi College of Engineering in Electronics & Communication in year 1993. He worked rigorously on the ISDN and GSM product lines at CDOT for 7 years.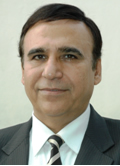 Bharat Bhatia, Regional Director, India, SAARC and South East Asia

Bharat Bhatia currently heads the Motorola's Government Affairs and Public Policy activities for Asia. Motorola is a global Telecom, Broadcast and IT giant with over $30 billion in 2008 sales

Mr. Bhatia is an expert on spectrum management, Telecom & ICT regulations and policy issues and currently holds various industry positions: President of Telecom Equipment Manufacturing Association of India (TEMA), Founder President of the Core Group of Telecom Industries Association of India (CTIA), Vice-President of ITU-APT Foundation of India, Chairman of the Regulatory Group (RWG) of WiMAX forum India Chapter,

Mr. Bhatia regularly attends various ITU and APT conferences and meetings and has attended various World Radio Conferences and ITU/APT study group meetings as a member of the official Indian delegation.

Prior to joining Motorola, Mr. Bhatia served the Govt. of India for 22 years where he held several positions in various government Ministries including the Ministry of Communications and Ministry of industry.

Mr. Bharat Bhatia holds a B. E. degree from University of Delhi and is a fellow member of the Institution of Electronics & Telecommunications Engineers. Mr. Bhatia has also completed a number of management courses from various institutes and universities including National University of Singapore and George Washington University.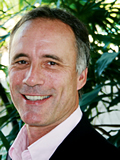 David S Burks,Director Telecom Industry, IBM Growth Markets

David Burks' 23–year career includes broad experience within the telecoms software and services industries, both in the US and Internationally. As IBM's Growth Market Director for the Telecom Industry, David is responsible for the sales and distribution of IBM's solutions specifically designed to bring value to communication providers as they deliver services to their customers in highly competitive and fast growing markets.

David's career has included senior positions at British Telecom, Lucent and now IBM as well as numerous ISV's, especially those specializing in BSS and OSS, including Kenan, Metasolv, Vallent and Objective Systems Integrators. Having spent the past 18-years living and working in Singapore, David brings a keen understanding of the regional telecommunications industry and strong relationships with operators, ISV's and system integrators.

David received a Bachelor of Arts degree (BA) from the University of Texas at Austin, and a Masters of Business Administration (MBA) from Thunderbird School of Global Management in Arizona. David currently lives in Singapore with his Wife and two children where he is an active participant in the local community serving as Vice-Chair of the Board of Governors at United World College of South East Asia and also serving on the General Committee at the Singapore American Club.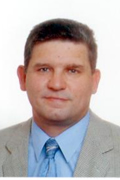 Marco Carugi, ITU Expert, Senior Advisor - Nortel, Carrier Networks


• Marco began his career as telecommunication system engineer in Solvay, an international chemical group, and then worked for 8 years in France Telecom R&D as Research Engineer in Broadband Data Services and Network Technologies, participating in international FT projects as technical expert in IP/MPLS and VPNs.
• He joined Nortel in 2002 as Senior Advisor inside the CTO organization and his current focus within Nortel Carrier Networks division is on Next Generation Networks and emerging telecommunication enabled services and applications, promoting Nortel strategic interests in international SDOs.
• Involved in standardization since 1996, he has actively participated in ITU-T NGN related efforts since their beginning and also in the NGN related ETSI TISPAN technical body.
• At WTSA 2008 he has been appointed SG13 vice-chairman for 2009-2012 study period and he is currently acting as Rapporteur for Question 3/13 (Requirements and implementation scenarios for emerging services and capabilities in an evolving NGN) and Working Party 2 co-chair within SG13.
• Among his past management positions in standardization, he co-chaired the Services and Requirements group in the ITU-T NGN Focus Group, served on the Optical Internetworking Forum Board of Directors, chaired the IETF Provider Provisioned VPN Working Group and acted as, respectively, Q.11/13 Rapporteur during 2001-2004 and Q.2/13 Rapporteur during 2005-2008.
• Marco has authored a number of papers, IETF drafts and RFCs, ITU-T Recommendations and other contributions to SDOs.
• He holds Electronic Engineering degree in Telecommunications from Pisa University (Pisa, Italy), M.S. in Engineering and Management of Telecommunication Networks from National Institute of Telecommunications (Evry, France), Master in International Business Development from ESSEC Business School (Paris).

Rajeshwar Dayal, Director, TEC, Department of Telecommunications, India

Rajeshwar Dayal has been working in Telecom Engineering Centre (TEC) of Department of Telecommunication (DoT), India for the last 10 years in different capacities of increasing responsibilities. TEC is the sole telecom standardization body of DoT, Government of India. At present he is heading a technology group responsible for Mobile networks. As a part of his responsibilities, he has to manage entire technology product lifecycle from specifying generic requirements to assessment, evaluation, testing, validation, field trials, and implementation at the national level.

Dayal holds B.Tech. and M.Tech. from the Indian Institute of Technology (IIT), Delhi. He joined DoT in 1996 and has been working in TEC since 1999 in different wireless technology areas like Bluetooth, WAP, WiFi, GSM, CDMA2000 etc. Prior to this he has planned, installed & maintained OCB-283 technology based network. Currently conformance, interoperability, and security in IMT 2000 and all IP Next Generation Networks are focus areas of his work.

He has represented Indian Telecom Administration in International Telecommunication Union – Telecommunication Standardization Sector (ITU-T) meetings and submitted various technical contributions. He has worked as Coordinator –Security of ITU-T Study Group 19. At present, he is Editor in ITU-T Study Group 13 for draft ITU-T Recommendation Y.phy_arch_ngn.

Pradeep De Almeida, Group Chief Technology Officer, Dialog

Mr. De Almeida has been with Dialog Telekom since 1996. He is responsible for group-wide core network planning and development services, national operations and maintenance services, national field services, new technology development, new product development and IP core network planning and development services. Currently he chairs the Group Leadership Committee for Core Networks.

Mr. De Almeida has over twelve years experience in ensuring the smooth operations and maintenance and rolling out of products/services of the Company's mobile/ISP/broadband/broadcast networks. He has also gained international exposure at overseas subsidiaries and business ventures of Telekom Malaysia in India, Africa and Sri Lanka.

Mr. De Almeida holds a Bachelor of Science in Electronic and Telecommunication Engineering from the University of Moratuwa, Sri Lanka and is a Member of the Institution of Engineers, Sri Lanka and Institution of Engineering and Technology (IET). He also holds the Accreditation Certificate from the Institution of Engineers Australia (IE Aust).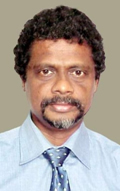 Tilak De Silva, Chief Global & Networks Officer, Sri Lanka Telecom

Tilak De Silva graduated with a degree in Electronic & Telecommunication from University of Moratuwa, Sri Lanka, and with a MSc in Data Communication from Brunel University, UK. He joined Sri Lanka Telecom (SLT) in 1984 and held various positions in Satellite Communication, Data Communication and IT. Currently he is responsible for the Development, O & M of Domestic Network and International Network of SLT. The roll out of NGN network has just started and expected to complete the project by end 2010. He has a vast experience in the PSTN network and the challenges faced in the transformation from PSTN to NGN. He also a vice president of Institution of Engineers ,Sri Lanka.
Nigel Dye, Director, Business Development Global Telecoms Market, British Telecom

Nigel K J Dye is based in Munich, Germany, currently he is focusing on Business Development for Transformational and NGN services for the International Carrier Sector. Nigel has been in BT for 10yrs, he joined initially to set-up BT Syncordia ICT Solutions Europe. Nigel has been involved in many successful major Global projects in BT. Additionally, his experience in BT involves the start-up of BT Exact the R&D division in Europe commercial GRID/Cloud computing and Knowledge transfer services and strategy,. He is a well know member on the speaker circuit having delivered successful speeches all over the world.

Nigel has some 30yrs experience of successful supply and demand side in Telecommunications and Business Transformation and outsourcing projects. His professional experience prior to BT includes senior positions in Prudential Assurance, Dun & Bradstreet, Amadeus, Eunetcom, Global One, and Siemens. In these positions he focused on the delivery of electronic products and the building of global networking projects. His accomplishments include the development of the 1st European Value Added Network (DunsNet), having obtained the 1st commercial license from Oftel in the early 80's. He developed the Global network for AMADEUS with over a 140 K travel agents and 500 airlines around the world. He then assisted in the setting up of Eunetcom and Global One for Deutsche Telekom and from there he managed Siemens corporate network in over 170 countries. His experience is truly global with a track record of successful projects in China, Asia, Latin America, US and Europe.

Having been involved in the purchase as well as the supply of outsourcing, managed services and major network projects has given Nigel deep insights in how to make commercial success for network projects. Nigel has many successful "firsts" during his career and he currently working on bringing Knowledge Transfer into the international carrier business. Nigel holds a Special Honours Degree and a Diploma. Business and Computing, He is a registered expert at the European Union and he is a member of the Munich Network and Global Grid Forum and many online professional associations. Nigel.dye@bt.com

N. K. Goyal, Chairman, Telecommunications Equipment Manufacturers Association, India

Mr. Goyal, Senior Telecom Analyst is Post Graduate in Science with experience of about 38 years in telecom/IT.

He is President, Communications and Manufacturing Association of India (CMAI); Chairman Emeritus of Telecom Equipments Manufacturers Association of India (TEMA); Senior Vice President, HP Chamber of Commerce and Industries and is actively involved in policy formulations and development of industrial policies specially related to telecom and IT sector.

He is former Director of National Institute of Entrepreneurship and Small Business Development (NIESBUD) having served Government of Himachal Pradesh PSUs for 21 years plus including seven years as General Manager (Development) of State Electronic Development Corporation Ltd., engaged in Project implementation, infrastructure development, industrial consultancy, strategic operations etc. He was then on deputation to a telecom solution provider company for about ten years as President Operations. He is also Director on the Board of Directors of National Fertilizers Ltd., Government of India PSU.

He is an International Speaker of repute, having spoken on various International forums such as CEATEC,ITU, IEEE, TAITRONICS, KES, ITU Asia ITU APT and CTO.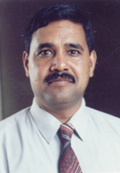 Satya N. Gupta, (IETE) Chief Regulatory Advisor, BT Global Services

S. N. Gupta, Born 1957, graduated with Hons, in EC Engineering in 1979 from Kurukshetra, University, INDIA. From 1979 to 1980 he completed his post graduation iln Electronics Design Technology at CEDT, Indian Institute of Science, Bangalore In 1981 he joined Wireless Planning and Coordination Wing of Ministry of Communication.

In 1983 he joined IRSSE Cadre of Western Railway. Since 1985 to 1989 he held various positions on that Railway including one-year tenure as Senior Project Manager for Passenger Reservation Computerisation System at Bombay.

From 1989 to 1994 he worked with Indian Railways Institute for Signal Engineering & Telecom as a faculty for signalling, Telecom and Computers. Since August 94 he worked with IRCON INTERNATIONAL LIMITED as Additional GM and was involved in the execution of optical fibre and other projects dealing with modern telecommunication systems at National and International level.

Up to August, 2000, he was Heading IRCON's first "BUILD-OWN-OPERATE" based Optical Fiber Project between Mumbai and Delhi and also the ISP Project.

Till Nov.2006, he worked as Principal Advisor with Telecom Regulatory Authority of India at the level of Additional Secretary and headed the Fixed Network Division incl. Interconnection, IN, IPLC, ILDO, NLDO. Earlier he headed Converged Network Division dealing with Regulatory, Technical and Economic aspects of Data Networks and Services including VOIP, Internet Services, IPv6, Broadband, e-Governance, Internet Governance, QOS and NGN

Mr. Gupta was awarded the Minister of Railways award for the outstanding performance during 1995-96.

He is widely traveled abroad to Europe and Asia being Chairman of various Experts' Groups of Asia Pacific and South East Asia in the field of VOIP, Internet Telephony, ICT and Domain Names. He was also deputed as an ITU expert on an UNDP assignment on Internet Exchange and International VOIP Gateway and IP based Interconnect Exchange for Bangladesh.He is also a member of NGN Regulation review group of ITU. Recently he completed his Postgratuation in Telecom Policy and Regulation as an ITU Scholar from University of West Indies through e-learning.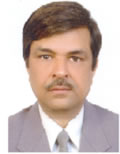 S.K. Gupta, Advisor (Converged Network), Telecom Regulatory Authority of India

Mr. S. K. Gupta is presently working as Advisor (Converged Networks) in Telecom Regulatory Authority of India, New Delhi. He is a gold medalist of Allahabad University and had done his graduate on Electronics and Telecommunication and MBA from Delhi..

He joined Indian Telecom Services in the year 1983 and worked in Department of Telecommunication in various capacities like Planning, Installation, Operation and Maintenance etc. He has twenty five years of experience working in various telecom fields and headed many crucial missions.

He is Member of "Internet Governance Working Group" constituted by Department of Information Technology, Government of India. He is also Convener of NGN Expert Committee constituted under agis of TRAI.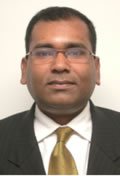 Don Rasantha Hettithanthrige, Senior General Manager – Engineering & Operations, Mobitel, Sri Lanka

Rasantha, currently assumes the position of Senior General Manager Engineering & Operations with over sixteen years of experience in Mobile Operator Environment to-date. After commencing his career as a Communications Engineer, with a subsidiary of the regional giant "Singapore Telecom" he continued to assume various positions in both technical and business spheres within the company. After tenure of 11 years at his first company, joined Mobitel in 2003, when the company was acquired by Sri Lanka Telecom – Incumbent Fixed line Operator, with the intention of aggressively deploying a state-of-art GSM network. Having successfully implemented the company's fully-fledged 2.5G GSM network through 2 stages of expansion, from 2003, with Rasantha's technical leadership Mobitel launched world's 7th and South Asia's first, 3.5G HSPA network evolving within a very short span of time.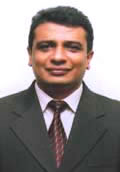 Mr Priyantha Kariyapperuma, Director General of Telecommunications Regulatory Commission of Sri Lanka

Priyantha Kariyapperuma is the Director General and Chief Executive Officer of the Telecommunications Regulatory Commission of Sri Lanka and Co-ordinating Director to H.E the President of Sri Lanka.

He was a consultant to the Information Communication Technology Agency (ICTA) of Sri Lanka and was instrumental in implementing the then Prime Minister Hon. Mahinda Rajapaksa's vision of providing rural connectivity islandwide to the masses by using the "Nena Sala" (knowledge centre /e-library) concept.

He also served as Chairman - People's Merchant Bank, Ceylon Fisheries Corporation and Ceylon Port Services Limited, Commissioner - Presidential Commission of Co-operatives, Director - Employees' Trust Fund Board, People's Bank, Public Enterprises Reform Commission (PERC) and Southern Development Authority of Sri Lanka. He was also a Media Adviser and a Consultant to the Prime Minister, Hon. Mahinda Rajapaksa on Economic Affairs.

Priyantha Kariyapperuma was the Founder Chairman of the Chamber of Young Lankan Entrepreneurs (COYLE).

He was elected senior Vice Chairman of the Commonwealth Telecommunications Organization (CTO) at its 48th council meeting in 2008.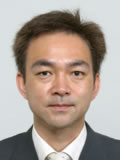 Kaoru Kenyoshi, Chief Manager, 1st Carrier Solutions Operations Unit, NEC Corporation, Japan

Mr Kenyoshi is a Chief Manager in the 1st Carrier Solutions Operations Unit of NEC. He joined NEC since 1984 and he has been engaged in software development for switching system of ISDN and B-ISDN for ten years. From 1995 to 2000, he worked in as a manager in the planning division for switching system and he was in charge of strategic planning for services and products of switching system for the carrier market. From 2000 to 2006, he worked in as a general and chief manager in the sales and solution department for fixed and mobile network. He is now in charge of promotion of NGN and IPTV solutions for fixed and mobile operators. He works actively standardization activities. He is the leader of network architecture for IPTV sub-working group and he is a member of Strategy committee of TTC in Japan and one of the vice chairman of ITU-T SG 11.

Ghassem Koleyni, ITU Expert, (Independent Telecom consultant)

Ghassem Koleyni has been involved in the telecommunications industry for more than 23 years. In 1983 he joined Bell Northern Research – which was then the R&D arm of Nortel. He has been involved in system engineering, planning and key network standards. Ghassem has an extensive background in ATM, IP, ISDN and SS7. For the past 18 years, Ghassem has been very active in the standardization of telecommunications specifications in several standards development organizations – in particular: ITU-T, ANSI T1, ATM Forum, IETF and most recently in the NGN Focus Group (FGNGN). He is currently Rapporteur of Question 7 of Study Group13 (Network and service interworking in NGN environment). He was a co-leader for the evolution working group of FGNGN.

Ghassem holds a BS in Physics, a BSEE, MSEE and Ph.D. in Electrical Engineering specializing in digital signal processing and telecommunications.
T.S. Mohan Krishnan, Sr. Vice President, IMRB International

Mohan has over seventeen years of experience in the research and consulting industry. His experience spans diverse sectors in the area of technology and marketing issues. He has advised both private and public sector companies in sectors such as ICT, Energy, Environment, Logistics, Steel, Automotive and financial services markets.

In ICT, was instrumental in the setting up of eTech Group@IMRB initiative which has grown into a major business segment for IMRB. Has supported efforts of CII, FICCI, NASSCOM, MAIT, IAMAI, Department of IT (various eGov projects), DOT, TRAI in growth of this sector as well as clients like Intel, Microsoft, BSNL, VSNL, Tata's, Reliance etc.

In the field of energy and environment, helped major PSUs like IOC, BPCL and HPCL, GAIL, ONGC, Thermax etc., Grew the Gas marketing advisory business with clients like GAIL, MGL, IGL etc. Also, worked on environmental issues including Montreal Protocol ODS limiting mechanism studies and more recently on Kyoto Protocol – CDM mechanism opportunity market studies for international agencies as well as sewerage waste and e-waste management technology companies.

In Logistics, has worked on multi-modal logistics options including shipping, road and air cargo logistics and helped diverse clients like AFL, DHL, AI etc.,

In Steel market, have been assisting Ministry of Steel in its annual PM trophy awards process since 1996. Also, worked extensively with clients in steel sector including SAIL, TISCO, JSW as well as service centres, portals, raw material suppliers etc.

Prior to joining IMRB, spent a brief stint at Development Alternatives working on appropriate technology deployment in rural India.

Education:

MBA in Marketing Management from Faculty of Management Studies, Delhi University.
B.Tech from Indian Institute of Technology, New Delhi.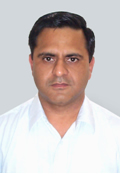 Ashwani Kumar, Director, Sales Engineering, UtStarcom Inc.

M. Tech. in Computer Science with over 24 years of experience in Communication Industry including TCIL, TIS plc, Nortel Networks & UTStarcom. Responsibilities include Turnkey implementations of Telecom services, Network Planning & Design of Public Carriers Network, NMS, OSS, Product management & Sales engineering. Presently with UTStarcom as Director-Sales Engineering and Network Solution Architect.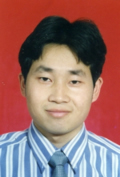 Mingdong Li, Rapporteur of Q13/SG13 and editor of Y.NGN-FRA, Chief Engineer of Standard Development and Industry Relations, ZTE Corporation

Mingdong has joined in ZTE from 1998, where he has experienced the R&D of Multimedia service, VOIP system, Softswitch, Intelligent Network, Handset, and IMS solution. Now he is focusing on standardization of Next Generation Networks related new technologies.

He is now acting as ITU-T NGN GSI Rapporteur for Question 13/13 (Step-by-step migration to NGN networks), and is also very active in the other major questions of NGN by takes the editorships and drafting lots of contributions to some important WIs, such as Y.NGN-FRA(Framework and architecture) in Question 5.

Mingdong has received the B.S. and M.S degree in Engineering from Shanghai Jiaotong university, in 1995, 1998 respectively.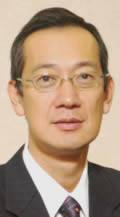 Tatsuro Murakami, Executive Research Engineer, NTT, Japan: Launching an NGN commercial service - NTT's approach

Murakami received the B.S. and M.S. in physics from Tokyo Institute of Technology, Tokyo, Japan, in 1979, 1981, respectively.

He joined Musashino Electrical Communication Laboratories, NTT in 1981.

He has been engaged in research and development of communication network architectures, and communication switching software.

Currently he is working on establishing of NTT's next generation communication network architectures, and planning the overall research and development strategies toward NTT's next generation communication networks.

He is Executive Research Engineer, NTT Information Sharing Laboratory Group.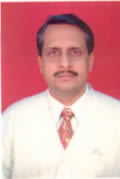 R N Padukone, Principal General Manager, BSNL, India

Mr R. N. Padukone has recently taken over as Principal General Manager (Long Term Planning) in BSNL, which is the incumbent operator in India.

Prior to Feb 2009, he was heading the Telecom Engineering Centre as Senior Deputy Director General in the Department of Telecommunications, Ministry of Communications & Information Technology, Government of India. Telecom Engineering Centre is an apex Organisation under Department of Telecommunications, entrusted with the task of standardisation, engineering, evaluation and approval of Telecom products, services and networks. It also provides technical advice and support to the Telecom Commission on various technology-related activities and subjects.

Mr. Padukone graduated from Indian Institute of Technology, Kanpur in 1974 and joined the Indian Telecom Services of Department of Telecom. During the course of his career with Department of Telecom., he has been involved in the installation and maintenance of Satellite and Terrestrial Communication networks in Western and Southern Telecom Regions. He initiated drawing up of specification of SDH, DLC and Pair Gain Systems and the induction of SDH technologies in the national network during his tenure at Telecom Engineering Centre, New Delhi.

He has extensive management experience in the field as General Manager Telecom in Aurangabad in delivering telecom services. His projects/achievements include the planning of infrastructure for National Internet Backbone and broadband services in the BSNL network as Deputy Director General (Internet) in the BSNL's Corporate Office.

Before joining Telecom Engineering Centre, Mr. Padukone served as Senior Deputy Director General (Strategic Planning) in the BSNL Corporate office and was responsible for planning Strategic business approach focusing on Next Generation Networks for induction in the BSNL network.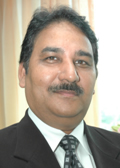 Anil Prakash, Secretary General, ITU-APT Foundation of India

Anil Prakash is a specialist in government relations, regulatory and policy framework with over 29 years of domestic and international techno-commercial experience in telecom, IT and the entertainment industries.

He helped to establish PTC India Foundation, a country chapter of Pacific Telecommunications Council in India in 1994, Telecom Users Group of India in 1997 a country Association of INTUG, ITU-APT Foundation of India in 2003, and the IPTV India Forum in 2006. He is an active member of regional and international telecom forums and trade bodies.

He is also President of Telecom Users Group of India, Secretary General, ITU-APT Foundation of India and Secretary General, IPTV India Forum.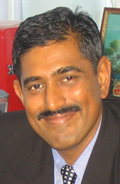 Sureswaran Ramadass, Director, National Advanced IPv6 Centre (NAv6)

Professor Dr. Sureswaran Ramadass is a Professor and the Director of the National Advanced IPv6 Centre of Excellence (NAV6) at Universiti Sains Malaysia.

Dr. Sureswaran obtained his BsEE/CE (Magna Cum Laude) and Masters in Electrical and Computer Engineering from the University of Miami in 1987 and 1990 respectively. He obtained his PhD from Universiti Sains Malaysia (USM) in 2000 while serving as a full time faculty in the School of Computer Sciences.

Dr. Sureswaran's career included being a senior member of the technical staff of the research team of MODCOMP, Florida. MODCOMP was a company focused on the research, development and deployment of real-time operating systems. MODCOMP's customers included Jet Propultion Labs (JPL) and the National Aeronautics and Space Administration (NASA) for their remote space vehicles. Dr. Sureswaran later joined ICON Business System, Inc (Florida) as Senior Consultant in 1991. He was subsequently promoted to Vice President Engineering and was responsible for the entire engineering and R&D divisions of ICON. In 1992, he returned to Malaysia to join USM as a lecturer.

Dr. Sureswaran's achievements include being awarded the Malaysian Innovation Award by the Prime Minister in 2007. Dr. Sureswaran was also the founder and headed the team that successfully took Mlabs Systems Berhad, a high technology video conferencing company to a successful listing on the Malaysian Stock Exchange in 2005. Mlabs is the first, and so far, only university based company to be listed in Malaysia.

Dr. Sureswaran is currently one of the four steering committee members and the IPv6 Domain Head for MYREN (Malaysian Research and Education Network). He is also currently the Chairman of the Asia Pacific IPv6 Task Force (APV6TF). Dr. Sureswaran's is also a Primary Member of APAN as well as the Head of APAN Malaysia (Asia Pacific Advanced Networks).

Dr. Sureswaran was also one of the 18 finalist for the ICANN at large Directorship, year 2000. Dr. Sureswaran is currently a Director of the Japanese AI3 project and is also the Head of the AI3 (Asian Internet Interconnections Initiative) for Malaysia. Dr. Sureswaran was also appointed as an advisor to the Japanese government's Ministry of Public Management, Home Affairs, Posts and Telecomm. (MPHPT).

Dr. Sureswaran has published over 70 research papers, 7 patents and has given numerous keynote addresses, lectures and seminars. He has written chapters and provided materials for 4 books. He has chaired numerous workshops and conferences. He has also been a program committee member for numerous international conferences and has reviewed papers for over 30 international and national level conferences.

Dr. Sureswaran has received over USD 8 million in research funding and grants from numerous organizations in the 16 years that he has been with the university.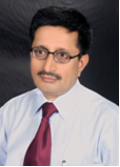 BV Raman, Country Manager, CDMA Development Group: EVDO/LTE Interoperability and migration plans

Mr. B.V. Raman is the CDG's Country Head for India. In this position, Mr. Raman is responsible for carrying out activities in support of CDG objectives in the region and works closely with CDMA operators, manufacturers and industry interest groups to ensure the continued growth of CDMA2000« in the Indian market.

Mr. Raman has over 36 years of professional telecommunication and technology experience, including leadership roles at Reliance Infocomm Limited, Motorola, Modi Xerox and IBM World Trade Corporation. Mr. Raman also has had successful start up experiences at Xerox , Motorola & Reliance Infocomm.

Mr. Raman was nominated to the Motorola India Board in 1998.

Mr. Raman has a Master's Degree from the Jamnalal Bajaj Institute of Management Studies, specializing in Marketing and a Bachelor's Degree in Technology from the Indian Institute of Technology (IIT) Delhi.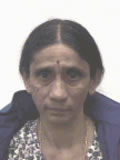 Lakshmi Raman, Senior Staff Engineer, Intellectual Ventures, USA

Lakshmi has been involved in the telecommunications industry for over 23 years. She is currently Senior Staff Engineer, Data Networking with Intellectual Ventures in USA. Prior to that she was the Director of Advanced Technology Group in Broad Band Access Department within CableLabs and worked for 15 years in Telcordia leading Telecommunications Network Management efforts. She has been actively involved in ITU SGs and ANSI T1 as chair and editor of several Recommendations including support for Emergency Telecommunications Service over IPCablecom networks.

She holds a M.S. in Electrical and Computer Engineering from the University of Amherst, MS and a Ph.D. in Solid State Physics from the Indian Institute of Technology. She served on the Editorial Board of IEEE Communications Society for Network Management.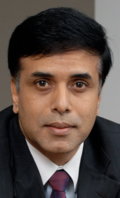 A. Sethuraman, Executive Director, Huawei Technologies

Mr A. Sethuraman, is an Industry veteran with about 25 years experience in leading Telecom Multinational companies in different capacities. He is presently the Executive Director at Huawei Technologies, heading the Technical Sales activities. He served as a CMO responsible for Marketing & Strategy at Alcatel Lucent and was the Country CEO for Sri Lanka and Maldives for Alcatel prior to that.

He has presented many papers at leading telecom events and has contributed to CII's broadband vision 2010 document and the broadband policy of India. He was also the past Chairman of the GSM suppliers association in India. He has participated in many panel discussions on subjects such as GSM, 3G, CDMA, WiMAX, Fixed Broadband, IP-TV etc and has contributed to the growth of the telecom field in South Asia.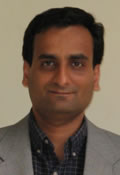 Siva Ramamoorthy, Head of Marketing, Tejas Networks

As the head of Marketing at Tejas Networks, Siva manages both Corporate Marketing and Product Marketing functions.

Prior to Tejas Networks, Siva, has a rich experience with Intel as the Director of Sales and Marketing, with Nortel Networks and Netscape Communications Corporation. At Intel Siva led their efforts in the Telecommunications business sector. At Nortel, Siva was product manager in the wireless business group (in USA) before moving to India to represent the wireless business of Nortel Networks.

Siva is the Vice President of the alumni association of the Kellogg school of Management and is actively involved in bodies such as CII.

Siva holds a MBA from the Kellogg School of Management and a MS in Computer Science.

Paolo Rosa, Head of Workshops and Promotion Division, (ITU/TSB)

Mr Rosa received his degree in physics in 1974 in Rome, Italy, and joined the R&D branch of the Italian Ministry of Communication working on optical fibers transmission networks, in national and international standards and leading quality control inspection teams for international telecommunication projects.

He was head of national delegations for standardization and research studies performed in IEC, ITU, ETSI, CECC, COST and represented the Italian Ministry of Communications in various international institutions including the European Commission task force for the G7 pilot projects on the Information Society.

Paolo was appointed as expert and senior advisor by the Italian Foreign Office, the UNDP and ITU for telecommunication projects in various developing countries worldwide.

In 1997 he joined the ITU-T secretariat in Geneva as Counselor responsible for Study Groups 6 (Outside plant), and SG 15 (Optical and other transport networks) and representing ITU in various events. Since November 2004 he is the Head of the Workshops and Promotion Division of the ITU Standardization Sector, organizing events and promoting new ITU-T activities for resolutions concerning developing countries, conformance and interoperability, universities.

He is author of several papers published in international technical magazines and speaker and lecturer in universities, international conferences, seminars and workshops.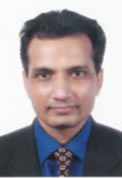 Sameer Sharma, Senior Advisor, ITU Regional Office for Asia and the Pacific, Bangkok

He is currently Senior Advisor posted in ITU Regional office for Asia and the Pacific in Bangkok, responsible for ten countries in South Asia covering India, Nepal, Bhutan, Sri Lanka, Bangladesh, Afghanistan, Pakistan, Iran, and Maldives.

His additional thematic functions include partnership with private sector members for the Asia and Pacific region.

He is also responsible for ITU Asia Pacific Regional Initiatives on NGN planning and migration and collaboration between ITU-T and ITU-D and currently undertaking various projects on USP, VoIP, Broadband, NGN etc. He is also the focal point for interface with UN agencies such as UNESCAP for ITU work on ICT related to MDG and WSIS targets.

Before joining the ITU, he has held several senior positions in several countries such as Advisor, Malaysian Communications and Multimedia Commission (MCMC), Malaysia, where he has undertaken extensive work in the field of Unbundling of Local Loop, IP Telephony, Access and Interconnection, Digital Power Line Communications, Quality of Service of IP and Broadband Networks, International Settlement Policy, Convergence of telecom, broadcasting and IT and NGN Networks. He also served as General Manager, Corporate Strategy in Celcom Malaysia Berhad. For over four years, he worked as Deputy Advisor, Telecom Regulatory Authority of India (TRAI). He also has extensive experience in radio and television broadcasting including satellite and microwave communications in India.

He has actively worked with ITU Study Groups in ITU-T Sector and ITU-D Sectors for over 7 years. He was chair on Mobile Termination Rates in ITU-SG3 (2005-2007), Chair on Economic aspects of IP Telephony 2001 and had undertaken field projects as ITU Expert including project on VOIP and Broadband in Turkey.

He has been panel speaker in several national and international conferences and has contributed to five articles and publications including an ITU-D publication.

R.K. Siddhartha, Director, TEC, Department of Telecommunications, India

Ramesh K. Siddhartha has been working in Telecom Engineering Centre (TEC) of Department of Telecommunication (DoT), India for the last 14 years in different capacities of increasing responsibilities. TEC is the sole telecom standardization body of DoT, Government of India. At present, he is heading a technology group responsible for Services & Applications in telecom networks. As a part of his responsibilities, he has to manage entire technology product lifecycle from specifying generic requirements to assessment, evaluation, testing, validation, field trials, and implementation at the national level.

Siddhartha holds a B.E. in Computer Engineering from University of Delhi. He joined DoT in 1993 and has worked in TEC since 1995 in different technology areas such as Satellite communications, Network Planning, Broadband Wireless, Data Networks etc.. Currently, conformance & interoperability issues in an all IP Next Generation Network are focus areas of his work.

He has represented Indian Telecom Administration in International Telecommunication Union – Telecommunication Standardization Sector (ITU-T) meetings and submitted various technical contributions. He has worked as Editor in ITU-T Study group 5. At present, he is Editor in ITU-T Study Group 13 for draft ITU-T Recommendation Y.phy_arch_ngn.

H.C Soni, Vice President, ITU -APT Foundation of India

With over forty years of rich and diverse experience in the field of Telecommunications with Government of India Mr. H C Soni is presently Vice-President of ITU-APT Foundation of India and is one of the Directors in Communication and Manufacturer Association of India.

For the past four years, he has also been an Advisor to Reliance Communications one of the leading Telecommunication operators in the country, and has been dealing with various corporate strategies relating to the point of Interconnect with other telecommunication operators and other technical issues involved.

He had been the Managing Editor of Telecommunication Journal published by Department of Telecommunications Government of India and is a Fellow of Institution of Engineers, Fellow of Electronics & Telecommunication Engineers, Member of Indian Institute of Public Administration, Member of IPTV India Forum and a Member of Pacific Telecommunication of India forum.

He has delivered numerous talks and lectures on GSM, IPTV, WiMAX, and Intelligent Networks and has a very strong grasp of the entire value chain within the Telecommunications industry.

He is a B.E. (Hons) in Electrical Engineering from Government Engineering College Jabalpur India and holds the accreditation Certificate from Arizona State University USA on Optical fibre Technology.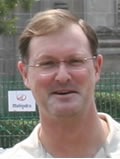 Clifford Wignell, Director of Network Solutions and Architecture, Alcatel-Lucent Australia

Cliff Wignell is the director of a small team tasked with providing Network Solution and Architectural support in the Next Generation Network (NGN) domain for both internal and external customers. This role is a bidirectional one, encompasses developing the end to end solution to meet the needs of the customer and in the other direction also championing the needs of the Carrier in APAC with in Alcatel-Lucent so that these needs are addressed in the various products which make up a solution.

Cliff has spent 11 years working in the NGN field and for the last 6 years solely focused on it. Currently, IP Multimedia Subsystems and its application being his prime interest in the domain.

1984 represented a water shed year in Cliff's career; changing from Telecommunications / Electronics role in the military to one in the public domain, spent surfing the leading edge of the most exciting wave since the steam engine and Aeroplane. Progressing through the PC, Local Area Networks, the Internet and now NGN mainly IMS.