Niranth Amogh
Lead Researcher
Huawei Technologies Co., Ltd.

He leads the P2P research in Huawei India Research Institute.

He has obtained his graduation in Electrical and Electronics and MS in Software systems. His professional experience involves systems engineering, architecture, design and development, testing and product field release for Huawei NGN NM Product. His research interests include P2P, Grid computing, Semantic Grid, Cluster computing and Linux. He has filed several patents in his research. He was the member of OGSA-P2P Working Group of GGF (Global Grid Forum).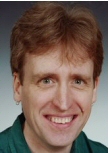 Dave Berry
Deputy Director, Research & E-infrastructure Development
National e-Science Centre, UK

Dave Berry leads the Research & E-infrastructure Development team at the UK's National e-Science Centre (NeSC). He gained a Ph.D. in computer science from the University of Edinburgh, after which he worked in software houses for 10 years in Cambridge and Edinburgh. He joined NeSC in 2002.
Dave is the technology lead of the UK's Grid Computing Now! Knowledge Transfer Network, which encourages the adoption of Grid technology by UK industry. He leads the NeSC contribution to research projects modeling the design of next-generation microchips and of fire safety for the future built environment.
Dave is co-chair of the OGSA Data working group in the Open Grid Forum and industry programme chair of OGF20.
Marco Carugi
CTO Senior Advisor, Nortel

Marco began his career as telecommunication system engineer in Solvay, an international chemical group, and then worked for 8 years in France Telecom R&D as Research Engineer in Broadband Data Services and Network Technologies, participating in a number of international FT projects as technical expert in IP/MPLS and VPN domains.
He joined Nortel in 2002 as Senior Advisor inside the CTO organization and his current focus is on Next Generation Networks and emerging IP-based services and technologies, promoting Nortel strategic interests in those areas in international standards bodies.
Involved in standardization since 1996, he is currently acting as ITU-T NGN GSI Rapporteur for Question 2/13 (Requirements and implementation scenarios for emerging services in NGN) and actively participates in the NGN related ETSI TISPAN technical body.
Among his past management positions in standardization, he co-chaired the Services and Requirements working group in the ITU-T Focus Group on NGN, served on the Optical Internetworking Forum Board of Directors, chaired the IETF Provider Provisioned VPN Working Group and held Q11/13 Rapporteurship during the previous ITU-T study period.
Marco has authored a number of IETF drafts and RFCs, ITU-T Recommendations, other contributions to standard bodies and papers.
He holds an Electronic Engineering degree in Telecommunications from Pisa University (Italy), a M.S. in Engineering and Management of Telecommunication Networks from National Institute of Telecommunications (Evry, France) and a Master in International Business Development from ESSEC Business School (Paris).
Robert Cohen
Economic Strategy Institute

Dr. Robert Cohen is an economist and fellow at the Economic Strategy Institute (ESI) and the president of Cohen Communications Group. He has specialized in analyzing the economic impacts of new telecom and computing technologies. His recent work has focused on grid computing. In this area, he has analyzed the impact of grids on firms in North Carolina, the United States, and Japan. He is currently directing a project on Grid adoption in Europe. Dr. Cohen also is the Area Director, Industry Applications for the Open Grid Forum (OGF). He has been an active participant in the OGF's Program Committee for Enterprise Grid conferences and also organized focus sessions on Grids and telecommunications. Dr. Cohen has spoken at about 6 different OGF conferences and has presented the results of his grid studies to a wide range of audiences, including the keynote at Grid Today 2004.

Dr. Cohen's studies of the impact of grid computing and Web services have been among the first to examine the impact of these technologies on corporate costs and productivity. He has estimated how grids will improve corporate operations and business processes over the next 6 years. Dr. Cohen has previously analyzed traffic growth in the Internet and telecommunications software and product markets. He was Economic Advisor to the President's National Advisory Commission on Semiconductors under the first President Bush. He also was high tech consultant to the State of New York under Governor Mario Cuomo who developed the state's high tech plan and served on the state's High Tech Council. In the early 1990s, he advised the head of the European Commission's RACE (telecommunications research) program on US Internet and broadband developments. Dr. Cohen is also a co-founder of NYSERNet, New York State's original NSF-funded research network.

Dr. Cohen has been Associate Professor of International Business and Finance at New York University Business School and Associate Professor of Finance and Economics at York College of the City University of New York. He also was Senior International Economist at the Futures Group. He is a past president of the Forecasters Club of New York. He holds an MA and Ph.D. in economics from the New School for Social Research and a BA from Swarthmore College.

Prof. Piet Demeester
Department of Information Technology
Broadband Communication Networks (IBCN)
Ghent University - IBBT

Piet Demeester is professor at Ghent University and head of the Broadband Communication Networks group (www.ibcn.intec.ugent.be). The group is part of the recently established Interdisciplinary institute for BroadBand Technology : IBBT (www.ibbt.be). His research interests include: multilayer IP-Optical networks, mobile networks, end to end quality of service, grid computing, network and service management, distributed software and multimedia applications. He published over 500 papers in these areas in international journals and conference proceedings.

Martin Dolly
AT&T

Martin Dolly, Technology Consultant, has been with AT&T Labs for 21 years. Since transferring from Microelectronics in 1990, Martin Dolly's expertise has been focused in the areas of signaling, services and architecture. He has contributed to the standardization of SS7 ISUP/TCAP for Interconnection, PCS 1900 (GSM), IS41/GSM Interworking, Local Number Portability, BICC, PSTN/SIP Interworking/Interoperability, Signaling Requirements for IP-QoS, KPML, and SIP extensions in general.

As a Technical Consultant in the Strategic Standards Division, his current focus is on the development of necessary standards for IP carrier interconnection, User to Carrier Network interconnection, IP-ETS, signaling for IP-QoS, and SIP device configuration. In this capacity, he represents AT&T's interests in IP signaling, services, security, and architecture issues in telecommunications standards bodies such as the ATIS Packet Technologies and Systems Committee of Service Committee (PTSC), Internet Engineering Task Force (IETF), as well as Study Groups 11 & 13 in the Telecommunication Standardization Sector of the International Telecommunications Union (ITU-T).

Martin chairs the PTSC-Signaling, Architecture, and Control (SAC) Subcommittee, is the PTSC liaison to the IETF, ITU SG 11 liaison to SG 13, and ITU SG 11 member to the NGN-Joint Coordination Activity (JCA).

Igor Faynberg
Lucent Technologies / ITU-T SG 13 Rapporteur for Security

Igor Faynberg is Technical Manager, in charge of the NGN and Internet Standards group in Lucent Technologies He is also adjunct professor of Computer Science, in Stevens Institute of Technology. Dr. Faynberg is Security Rapporteur in ITU-T SG 13; he had led to its completion, the Security Working Group in the ITU-T NGN Focus Group. He is also Network Security project editor in ISO/IEC JTC 1 SC 27.

Dr. Faynberg has been a pioneer and leader in researching and defining the technical area of the Internet/PSTN interworking. He had founded the PINT Working Group in the IETF, which contributed toward the formulation and industry acceptance of the IETF Session Initiation Protocol (SIP), and he had contributed to and held various technical leadership positions in IETF and ITU-T SG 11 and SG 13. For years, he has been serving on Technical Committee of the IEEE International Conference on Intelligence in Networks (ICIN).

Dr. Faynberg holds several US patents for inventions relevant to converged services, and he has many publications in the area of application of Computer Science to Communications and network security. He has authored two books--one on Intelligent Network (Intelligent Network Standards, their Applications to Services published by McGraw Hill in 1997) and one on PSTN/Internet integration (Converged Networks and Services: Internetworking IP with PSTN published by John Wiley & Sons in 2000).

He holds M.A. in Mathematics from Kharkov University, Ukraine; and M.S. and Ph.D. in Computer and Information Science from the University of Pennsylvania, Philadelphia.

Michael Fehse
Chief Scientist, T-Systems

In his role as Chief Scientist for T-Systems Michael Fehse scouts technologies in theoretical and applied research to influence T-Systems strategy.
Before that he was Vice President of Innovation and Technology of the IT Operations Branch of T-Systems. In this role he and his team were responsible for identifying innovative technologies, studying their feasibility and developing for the market.
In the last 28 years he worked in the fields of Software Development, Operations, Consulting, IT-Strategy and Innovation. Mr. Fehse has been with T-Systems since 1996.
Dr. Mike Fisher
Distributed Computing Research, BT Group

Mike Fisher leads the Distributed Computing Research group at BT which has a focus on management of large-scale distributed IT infrastructure, including Grids, and is contributing to IT-related aspects of BT's 21st Century Network architecture.

Mike's research interests in 18 years with BT have included optical materials and devices, network design, distributed middleware, active networks and policy-based management.

His group is currently leading the Business and Operational Issues work package in the European collaborative project NextGRID.

He is Chairman of the recently formed ETSI Technical Committee on GRID and represents BT on the Steering Committee of the NESSI (Networked European Software and Services Initiative) European Technology Platform.
Michael R. Haley
IBM

Michael R. Haley is an IBM Distinguished Engineer and Global Executive Grid Computing in IBM's Global Industries Telecommunications group, White Plains, NY. He is responsible for strategy and execution of global rapid commercialization of Grid Computing for major telcos and service providers as they manage complex legacy environment while launching next generation converged networks and services. He has focused on defining IBM's key telco service provider solutions that can benefit from new grid computing services infrastructure, such as telco billing, managing complexity, optimizing IT assets, on-line gaming over networks and integrating grid/virtualization into next generation IP services such as IPTV. He led recent efforts to create a useful Grid ROI modeling tool to cut risk and identify financial sweet spots, and, collaborated with IBM Research to create an adaptive network monitoring and provisioning solution for content distribution along with the world's first wide area network WAN video grid.

Mr. Haley has been active in establishing early grid requirements for telcos in 2004 in open standards bodies at GT04 and Global Grid Forum. Prior IBM assignments include strategy, definition and launch of 2.5G/3G mobile wireless technology, standards and new e-telco packet network solutions on carrier grade Linux with alliance partners for major customers. He lead the effort to influence standards for 3rd generation all-IP end-to- end mobile wireless networks, bringing IBM as co-founder of Mobile Wireless Internet Forum ("MWIF") and to collaborate with 80+ member companies defining new architecture and services capability for wireless service providers. He served as Chairman for WG3 and WG8 in influencing standards and their deployment to IETF. In addition, he completed a two year Corporate Technical Strategy Chair assignment at IBM Headquarters in Armonk, NY to develop key IBM technology strategies on diverse topics such as evolution of the network, digital media, mobile computing, MEMS nanotechnology, IA64 microprocessor architecture, standards, intelligent networks, graphics and visualization for business decision support and the creating future of e-business with IBM senior executives and business unit teams.

In 2003, Mr. Haley was promoted to IBM Distinguished Engineer, an executive position reserved for leading technical professionals whose talents, insights and contributions are not only exemplary, but critical for IBM's continued leadership and growth in innovation. He was elected in 1994 to IBM's Academy of Technology for leadership efforts in digital video and broadband. (The Academy is comprised of a select group of 300 senior technical professionals who have made contributions of critical importance to the company and act as a virtual think tank and consultancy for IBM's senior management). Actively working on digital television/HDTV standards in the US since 1991, he completed service in 1999 in Washington, DC as ATSC Chairman of the T3/S16 Committee on Interactive Services Protocols. Mr. Haley previously chaired the Technical Subcommittee advising the US FCC on production standards for HDTV in the US, and was invited to participate on two committees as a technical expert in Washington as part of the approval process for the new digital international ATV system.

During his 26 year career with IBM, he has held various positions as a senior technologist, engineering consultant and management positions in advanced development in IBM's technology divisions in Pougkeepsie and East Fishkill, NY, where he was responsible for management of reliability engineering in mainframe systems and advanced VLSI materials and process development for multilevel on-chip interconnection technology. Joining IBM in 1979, Mr. Haley is a graduate of Virginia Polytechnic Institute in Metals and Ceramics Engineering and holds an MS in Metallurgy and Materials Science from Stevens Institute of Technology.
Contact: Michael R. Haley, DE & Global Executive Grid Computing, IBM Global Telecom (S&D), Somers, NY 10590 USA; Member IBM Academy of Technology; 914-766-3762; haleym@us.ibm.com (9/6/2005)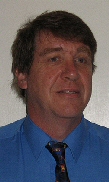 Dick Knightt
BT Group plc

Dick Knight started with PO Telecommunications in 1971. He worked on System X development and implemented ISDN protocols on a programmable design acceptance tester in the late 1980's.

He has been working on Broadband Signaling since 1993, when he was the project manager of a collaborative European Union project, RACE MAGIC. Dick has had a technical book, "Broadband Signaling Explained" published.

Dick is now in the BT Group Chief Technology Office, where he coordinates BT International Standards activities on NGN.
Dick has represented BT in international standards bodies, including ETSI, ITU and IETF, is well known for his technical expertise, and has edited a number of international standards. He is currently:
vice-chairman of Working Party 1 of ITU-T Study Group 13 (lead on Next Generation Networks);
joint coordinator of the ITU-T Technical and Strategic Review, leading the ITU-T NGN-GSI activities; and
vice-chairman of ETSI TISPAN, leading the System Group and TISPAN interactions with ITU-T.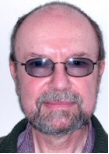 Keith Knightson
Communications Consultant - Canada

Keith Knightson has more than 30 years experience in the design of network protocols and architectures, and use of open standards. He has provided consulting services to a number of organizations, in the area of network design and interconnection. Currently, special emphasis is being placed on the strategic and technical implications of Next Generation Networks and related IP-based infrastructures. Keith is currently the Rapporteur for NGN architectural work within ITU-T Study Group 13.
Huilan Lu, Ph.D.
Consulting MTS, Lucent Technologies

Dr. Hui-Lan Lu is the Rapporteur for ITU-T Q.4/13 on QoS requirements and frameworks for NGN. A pioneer in IP-PSTN convergence standardization, she has been active in the IETF, ITU-T and ATIS since 1995. Dr. Lu has many publications on the subjects of mathematical programming, service creation, and network convergence, including the book entitled "Converged Networks and Services: Internetworking IP with PSTN" (John Wiley & Sons, 2000). Holding a Ph.D. in Physics from Yale University, Dr. Lu is also a Bell Labs fellow.

Brian Moore
Standards Manager, Lucent Technologies

Brian Moore has been working in the telecomms standardisation field for over thirty years and has held many chairmanships in CEPT, ETSI and the ITU in the area of network standards. He has been involved in standards development for data networks, signalling systems, the ISDN and IP-based networks. He is currently chairman of ITU-T Study Group 13 which is the focal point for the standardisation activities on Next Generation Networks.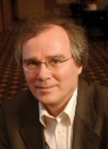 Kees Neggers
SURFnet

Kees Neggers is Managing Director of SURFnet bv, the national research and education network in the Netherlands. He was involved as an initiator and Board member in several International network related organizations such as RARE, TERENA, Ebone, Internet Society and RIPE NCC. Currently he is active in the set up of GLIF, the Global Lambda Integrated Facility. Present positions include:

Chairman of the RIPE NCC Executive Board;
European Co-Chair of the CCIRN;
Chairperson of the Global Lambda Integrated Facility (GLIF); Member of the Board of the IEEAF;
Co-Chair of GLORIAD

Richard D. Schlichting
Director of Software Systems Research
AT&T Labs-Research

Richard D. Schlichting is currently Director of Software Systems Research at AT&T Labs-Research in Florham Park, NJ. He received the B.A.
degree in mathematics and history from the College of William and Mary, and the M.S. and Ph.D. degrees in computer science from Cornell University. He was on the faculty at the University of Arizona from 1982-2000, and spent sabbaticals in Japan in 1990 at Tokyo Institute of Technology and in 1996-97 at Hitachi Central Research Lab. Schlichting is an ACM Fellow and an IEEE Fellow, and is on the editorial board of IEEE Transactions on Software Engineering.
He has also the current chair of IFIP Working Group 10.4 on Dependable Computing and Fault-Tolerance, and has been active in the IEEE Computer Society Technical Committee on Fault-Tolerant Computing, serving as its chair from 1998-99. His research interests include distributed systems, highly dependable computing, and networks.

Dave Sidor
Nortel Networks

David Sidor has been involved in ITU-T standardization activities since 1980. He became active in Study Groups 4 and 11 TMN activities in 1987 and led the generation and served as editor of various TMN Recommendations. Since 1991, he has represented Nortel Networks (USA) and served as the chairman of the ITU-T Joint Coordination Group on TMN, TMN WP chairman, SG 4 chairman since 1996, and chairman of the NGN Management Focus Group since 2004.

Under his chairmanship, SG 4 changed TMN into a multi-paradigm framework by embracing market-supported IT and IP-based technologies, realigned its mission to emphasize the definition of management information regardless of the underlying technology, initiated activities to address the management of mixed circuit/packet-switched networks and NGN, and established partnerships and collaborative activities with other standards organizations to achieve its goals. The NGN Management Focus Group is the latest example of such collaboration.
Franco Travostino
Director for Advanced Technology and Research
Nortel

Franco is the driving force behind Nortel's investments in scaling next-generation IT infrastructures like Grid Computing and e-Utilities by way of innovative network solutions. Throughout a 20-year diverse career, Franco has established himself in both the computing and networking industries. He has authored more than 40 peer-reviewed technical publications and several standard documents (including some key IETF RFCs for SANs and security). With regard to Grids, Franco was elected to serve as Area Director for Infrastructure at the Open Grid Forum. Franco is the 1st author of the book "Grid Networks: Enabling Grids with Advanced Communication Technology" recently published worldwide by Wiley. Franco holds a degree in Electrical Engineering and Computer Science from Politecnico di Torino, Torino, Italy

Joseph Zebarth P. Eng.
Nortel

Joe currently holds a Vice Chair position in ITU-T SG 13. Additionally, he holds the Chair position in Canadian National Study Groups 11 and 13, is SG 11's Security Coordination Representative, holds the ATIS PTSC Vice Chair position and holds the ATIS PTSC Security Subcommittee Chair position.

Joe has over 40 years experience in the telecommunications industry and has held various standards development roles within Bell Canada, the Trans-Canada Telephone System, Telecom Canada, Stentor and more recently the NGN Signalling Standards Advisor position in Nortel. As a representative of these various organizations in the ITU-T, starting in 1984, Joe took a proactive role in the development of the national and international transmission plans (e.g. the North American Fixed Loss Transmission Plan), the Canadian Terminal Attachment Program, the Telecom Canada Network Synchronization Plan, standards for implementing ISDN, ATM, Frame Relay and IP technology into carrier networks, and in having a common global transmission model adopted. With the move to Nortel in 2000 his focus changed to participation in signalling and security standards committees.

Joe holds a BASc from the University of Waterloo and is a registered Professional Engineer in the Province of Ontario.