Biographies

Amr Aboualam, CEO, Smart Villages Company

Eng. Amr M. Aboualam started to work in the fields of Internet, Telecommunication and Information Technology industries since 1993 after graduation from the Faculty of Engineering, Alexandria University in Egypt. He is the founder and Co-Founder several successful companies working in the Internet, Telecom and IT sectors.

He Co-founded Soficom Communication S.A.E. in July 1995 to be one of the first Internet Service Providers in the Middle East Region, and led it, as Managing Director, to become one of the largest Internet and value added service providers in Egypt. Then, in 2003, he joined the National Telecom Corporation, one the largest Telecom holding Groups working in Egypt with 17 subsidiaries as Consultant to the Chairman of the group and Director of Corporate Strategies and Business Planning for the Egyptian Company for Networks, EgyNet.

Eng. Aboualam is currently the Chief Executive Officer and Board member of Smart Villages Company. Smart Villages Company S.A.E. was founded in 2001 as a Public Private Partnership Company to develop and manage a branded chain of Technology and Business Parks on the local and regional levels; Eng. Aboualam was among the founders. Smart Village Egypt, the Prime CIT Technology Cluster and Financial Business Park in Egypt and the region hosts more than 30,000 professionals working in Multinational and Local Communication and Information Technology Companies, Financial Institutions and Banks, as well as Governmental Authorities, and, R&D labs on 3 Million square meters in the west of Cairo.

Eng. Aboualam is an active member of several professional, private, and, governmental industry workgroups. He's an Elected Board member at the Egyptian Junior Business Association.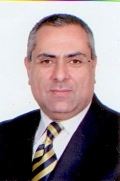 Mo'men Afifi, Professor of Architecture - Faculty of engineering, Cairo University

Dr. Mohamed Moemen Afify is a Full-time Professor at the Department of Architecture, Faculty of Engineering, Cairo University. He taught several courses in both undgergraduate and post-graduate studies in several other universities such as architectural design, environmental design and control systems, renewable energy sources, shade and shadow, housing. Dr. Afify is specialized in environmental design and planning as well as energy conservation in buildings. He worked as the Environmental Optimization Coordinator for the new American University in Cairo Project through Sasaki/CDC. Dr. Afify worked in several projects related to environmental studies such as in the cities of Cairo, Aswan and other similar projects. He also developed the environmental strategies for several projects in Egypt and Saudi Arabia. Being an architect, Dr. Afify designed several projects taking into account environmental optimization processes. He is also the member of the committee for the Egyptian Code for Energy Conservation, as well as the technical committee for the new Grand Museum of Egypt. He is also the member for the Committee of the Building Code for the Disabled. Dr. Afify also is a professional architect and he established M A Consultants, a private consulting architectural firm on 1983. M A consultants were responsible on the design of several large projects in Egypt and overseas such as the Vodafone switches building, The University of Modern Sciences and Arts, The Pepsi-Cola factory in Egypt as well as several other projects.
Carlo Alloni, President Ericsson North East Africa, Ericsson

Carlo Alloni is Italian, and he studied in Italy where he majored in business administration and mathematics. He started his career in the Financial Markets, working for 1st tier financial institutions as an investment banking trader living in both emerging and developed markets. He joined Ericsson in 2001, attracted by the exciting telecom market. Since then, he has been given the opportunity of being part of this great company contributing and learning by working in sales in Ericsson Brazil and later in the Ericsson AB-Sweden- in Business Unit Networks as well as in Managed Services/Business Unit Global Services.

Finally, Carlo has been appointed as Ericsson's President of North East Africa in April 2010 where he is based in Ericsson Egypt's office.



Helen Asiamah, Deputy Director, Environmental Protection Agency-Ghana

Helen Asiamah joined Environmental Protection Agency, Ghana in October 1991 and is now a Deputy Director in charge of Environmental Information and Data Management Department and also coordinating a project to Integrate Climate Change into Telecommunication Industry – a collaboration between Ghana Environmental Protection Agency and VODAFONE (Ghana). Helen holds an MSc in Information Management from Lancaster University in the United Kingdom (1997).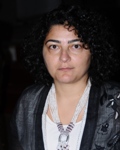 Mirey Atallah, Regional Team Leader and Regional Technical Advisor-UNDP Environment Finance Group Bratislava Regional Center

Since 2006 Mirey Atallah has been working with the United Nations Development Program, supporting countries in the Arab States region to access financing for the sustainable management of their natural resources. As such she has been providing technical advice and support to government counterparts on policy reforms, institutional strengthening, financial engineering and technical approaches to respond to growing environmental challenges. A member of UNDP's Environment Finance Group, Mirey has also been involved at a global level with the establishment of a Climate Risk Finance Facility which's primary goal is to assist public authorities in the design and implementation for Climate Risk Financing mechanisms at the local and regional levels. A specific focus of this facility relates to innovative financial instruments, such as parametric insurance, which are emerging as strong candidates for the management of future climate risks. This facility contributes to UNDP's broader support to governments for a transition towards low carbon and climate resilient development.

Mirey holds a Mastere in management of common resources from Institut National Agronomique de Paris-Grignon, a DESS in integrated land use planning from Universite Paul Sabatier, and a BS in Agriculture from the American University of Beirut.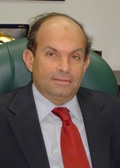 Amr Badawi, Executive President of National Telecommunication Regulatory Authority (NTRA)

Dr. Amr Badawi is currently the Executive President of the National Telecom Regulatory Authority (NTRA). Before joining the NTRA, Dr. Badawi was the Senior Advisor to the Minister of Communications and Information Technology. He is responsible for handling the development of the Telecom Sector. He was involved in the policy development and in providing support to all the telecom entities such as the ISPs, vendors, etc…

Dr. Badawi joined MCIT after nine-year tenure with GTE & General Dynamics.

There, he acted as a Program Manager and in several other Technical Positions in support of the Telecom Sector Support and the ICT programs in Egypt. Dr. Badawi is also a professor of Electronics at Cairo University. Prior to his tenure at GTE he founded Telecomp International in Egypt in 1990. He also taught at Cairo University and was a Telecom Consultant for several government and private entities from 1987 - 1995. Dr Badawi worked as a development and system engineer at Aydin Systems, California from 1984 to 1987.Dr. Badawi holds a Ph.D. degree in Electrical Engineering from Stanford University, California and obtained both his M.Sc. and B.Sc. degrees in Electronics Engineering from Cairo University.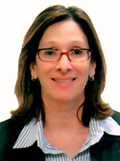 Hoda Baraka, First Deputy To the Minister, Ministry of Communications and Information Technology (MCIT), Egypt

For more than two decades, Prof. Hoda Baraka has been an integral, innovative and leading part of IT field in Egypt. She is the First Deputy to Minister of Communication and Information Technology since 2006. She is an active member of the education committee of the National Democratic Party of Egypt and the Strategic Council for UN-Global Alliance for Information and Communication Technologies and Development.

Prof. Baraka has been awarded the UNESCO King Hamad Bin Isa Al Khalifa prize for the use of ICTs in Education, for her contribution in the development and enhancement of education in Egypt using ICT. She is one of WEF/UNESCO Partnership for Education Technical Advisory Group on Capacity development. She is also a member of WEF Global Agenda Council for Technologies in Education.

Dr. Baraka is a professor of Computer Engineering at the Faculty of Engineering, Cairo University. With twenty five years of extensive experience in the field of IT, she successfully managed the implementation of several national ICT for Development projects in the fields of education, e-administration, e-health, Arabic digital content and Land Registration systems. Her activities include formulating effective Public Private Partnerships, policies' development and planning of ICT for Development, ICT projects' implementation, monitoring and evaluation and human resources development.

Prof. Baraka is also the National Director of Egypt's ICT Trust Fund since 2002, which is established to promote the use of ICT for Development. In 2003, she was appointed Director of ICT in Education program. In 2006, she was chosen as the Director for the Egyptian Education Initiative, in addition to leading the ICT-in-education activities for 100 schools project as a member of Heliopolis Association.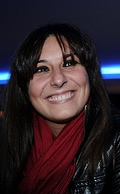 Cristina Bueti, Programme Coordinator, Telecommunication Standardization Bureau (TSB), ITU

Cristina Bueti graduated from the Faculty of Political Science and International Cooperation and Development of the University of Florence, where she completed postgraduate studies in International Cooperation. In 2003, Ms Bueti completed a project on telecommunications for the Faculty of Laws, University of Malta, before joining the International Telecommunication Union in Geneva in January 2004. As a Programme Coordinator, she is actively involved in ITU-T's activities related to sustainability, e-waste and climate change.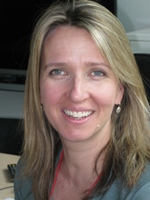 Christèle Delbé, Head of Sustainability, Products and Communications

Christèle Joined the Vodafone Group in March 2010 as Head of Sustainability, Products and Communications. Her role is to develop Vodafone's sustainability engagement strategy with global enterprise customers and identify sustainable innovations opportunities.

Prior to this, Christèle was Head of Responsibility at Orange, having responsibility for developing and implementing the Corporate Responsibility strategy at a Group and later on UK level. Christèle also worked as a CR consultant for Ethics Quality Management and SustainAbility advising large UK and multi-national businesses on designing and implementing corporate sustainability programmes.

Christèle holds an MSc in Environmental Management and Policy from the University of Lund in Sweden.
Dr. Keith Dickerson, BSc PhD CEng MIEE MBCS, ITU-T SG5 WP3 Chairman, UK

Keith Dickerson has worked in the ICT industry for over 30 years and is currently Director of Climate Associates Ltd which provides advice to major companies on Climate Change issues, especially where international standards are important. Keith is Chairman of ITU-T SG5 WP3 "ICT & Climate Change" which is developing global standards on carbon reduction and eWaste issues. Keith is also Strategy Manager on the Board of ETSI (European Telecommunications Standards Institute) and is currently a champion for Smart Grids and the ETSI Green Agenda. Until the end of 2009, Keith was Head of Standards of BT. He provided direction to all BT's international standards activities working closely with senior management to identify the key technologies for BT and the standards required to support BT programmes such as the 21st Century Network.

Keith organized and ran the 2nd ITU symposium on ICTs and Climate Change hosted by BT in London in June 2008. This covered issues such as how standards for ICT equipment can contribute to reducing their Greenhouse Gas emissions, how ICTs can contribute to reductions in emissions in other sectors, and how we can address behavioral and cultural barriers to changing our working practices. One of the conclusions was that investment in GHG-reducing ICTs can be seen as a "smart opportunity" in that it not only helps in saving the planet but also contributes to reducing costs and improving profitability. Keith subsequently acted as editor of the resolution on ICTs and Climate Change during WTSA in Johannesburg in October 2008, and was able to build an international consensus to reach a successful conclusion.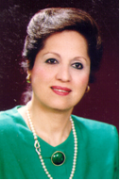 Nadia Hegazi, Senior Expert for IT Strategic Planning-Ministry of Telecommunications and Information Technology

Education:
Ph. D. in Computers, Cairo University EDINBURGH, United Kingdom
Advanced Management Program, June - August 1994, University of Hawaii, United States of America.
Work Experience:
Senior Expert for Strategic Planning since 2007Ministry of Telecommunication and Information Technology
Senior Expert for International Relations Ministry of Telecommunications and Information Technology since 2002
Professor of Computer Engineering since 1986 Electronics Research Institute
Head of the Informatics Department 1980-1994
Vice President of the Electronics Research Institute 1994-2001
International Projects:
Automatic Translation for Medical Field "ARAMED" for the EU 1997
Multilingual Dictionary Corpus Based for the EU 1998
DISCOMED Discover the Mediterranean Project with the Spanish government and the countries of the Mediterranean
Formulation the document "Towards an Arab Information Society: Platform for Action" Submitted to the Pan Arab regional Conference
Formulation of the Document " Towards an African Information Society: Platform for Action" Submitted to the African Ministerial Oversight Committee
Shared in the Formulation and Revision of the Egyptian White Paper for the Information Society
National Projects:
Project for Teaching Mentally Disabled Children Using Computers
Project for teaching Science Using Computer Technology
Supervised the project for ICT strategy for ministry on Health
Fatma El Mallah, Climate Change Advisor to the Secretary General, – League of Arab States

Education:
Master Degree in Economics, American University in Cairo, 1971.
BSc in Economics and Political Science, Cairo University, 1967.
Work Experience:
Advisor to the Secretary General of the League of Arab States on Climate Change since December 2009.
Director of the Department of Environment Housing and Sustainable Development, League of Arab States, 2002—2009.
Director of the Department of Environment and Productive Sectors, League of Arab States, 1993—2001.
Head of the Technical Secretariat of the Council of Arab Ministers Responsible for the Environment, League of Arab States, 1993—2009.
Head of the Technical Secretariat of the Arab Permanent Committee on Meteorology, League of Arab States, 1994—2009.
Head of the Technical Secretariat of the Arab Ministerial Council for Housing, League of Arab States, 2002—2009.
Officer in Charge of the Environment in the Economic Sector, League of Arab States, 1990—1992.
Joined the League of Arab States, the General Department for Economic Affairs in 1974.
Conferences and Meetings:
Participated in and organized many regional meetings, workshops and conferences in the fields of Environment, Housing, Sustainable Development, and Meteorology, 1974—2009.
Represented the League of Arab States and the Secretary General in many regional and international conferences including those organized by the United Nations such as the WSSD, 1974 --2009.
Headed many delegations of the League of Arab States in the executive bodies of the United Nations in the fields of Environment, Housing, and Sustainable Development including the Governing Council of UNEP, the CSD, and the COP sessions Of UNFCCC and other MEAs.
Jean-François Halleux, Information Systems Programme Officer, UNFCCC

Jean-Francois is programme officer at the UNFCCC secretariat, where he is in charge of activities and negotiations related to the international transaction log, the registry systems administrators forum and software developments in support of the Kyoto Protocol. He joined the climate change community in 2003, as a consultant for the European Commission, to help put in place the EU emissions trading scheme. Jean-Francois holds a master in computer science and a post-university degree in management.
Michael G. Hill, Vice President, Enterprise Initiatives, Sales, Services, and Business Development

Mike Hill is Vice President of Enterprise Initiatives for IBM, responsible for the development and delivery of new IT technologies and services. With an initial focus on Cloud Computing, Mike is leading the IBM sales, services, and business development teams to provide a portfolio of Cloud-delivered solutions for clients.

Prior to this position, Mike was General Manager of IBM Global Telecommunications Industry, working with IBM clients to help them succeed in a converging ecosystem. By embracing open standards and end-to-end integration, Mike believes that telecommunications companies can increase their ability to sustain value and compete in a changing market.

Other positions have included Vice President of Business Transformation and Chief Information Officer responsible for IBM's global voice and data infrastructure and application development. Mike also was a member of the executive team managing IBM's internal transformation to an e-business in the 1990's, an initiative which helped turn IBM's business into a new model of growth in the 21st century. Prior to this, Mike held many sales and executive management positions including General Manager of IBM Southeast and South Asia.

Mike earned a B.S. in Electrical Engineering from the University of Florida and joined IBM in 1978.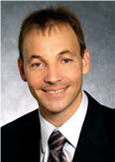 Olaf Krahmer, President & General Manager Cisco Egypt

As President and General Manager Olaf Krahmer is responsible for all of Cisco's business in Egypt including its activities in the Public Sector, Service Provider, Enterprise and Commercial segments across all industry verticals.

Previously, located in Canada he served as Cisco's Vice President for sales and support for all service provider business including sell-to and sell-with (Channel). The service provider line of business serves telecommunications service providers, cable companies, Internet service providers, wireless providers, and utilities.

Olaf Krahmer joined Cisco in 2005 with extensive knowledge of the service provider, public sector and enterprise markets and more than 17 years of experience in the technology industry in Canada, the United States of America, Germany and elsewhere.

Previously, he led the Carrier Networks organization for Siemens Canada where he oversaw the design, development, and implementation of strategies and products for the Carrier Networks (serving as Vice President) and Carrier Services divisions as well as leading Efficient Networks Canada. Previously, based in Munich, Germany, he was responsible for developing Siemens' global IP strategy and solutions. Based in Boston and New York City, Mr. Krahmer co-founded Unisphere Networks – which now is part of Juniper Networks.

Mr. Krahmer has been an entrepreneur for most of his business career, holding positions such as head of global product management and marketing for all voice and data products for Siemens and leading the global Siemens-Newbridge Alliance.

He holds a diploma in computer science from the University of Bremen, Germany, and a degree in business administration from the University of Hagen, Germany.

Mr. Krahmer is actively involved in advisory board functions covering research, education and industry including the Master of Engineering and Technology (MET) and the Executive Development Program of the University of Toronto as well as advising on the launch of an ICT institute and advising on Egypt's Green ICT strategy.
Richard Labelle, President, The Aylmer Group

Richard Labelle has a background in plant sciences and is an independent consultant specializing in the use of information and communication technologies (ICTs) with a focus on the developing world. Since 1981, he has undertaken missions to over 58 developing countries. He specializes in the strategic use of ICTs to enhance service delivery to the public (e-government and e-commerce services as well as ICTs for local and community development).

His work increasingly involves looking at the role that ICTs can play in abating climate change and promoting Green Growth from the perspective of the developing world. He is presently working with several international organizations assessing the importance of ICT mediated cleantech for development. He is now completing research on mobile / wireless technologies for the ITU, a training module on ICTs and sustainability for the Asian and Pacific Training Centre for Information and Communication Technology for Development (APCICT), and an assessment of the business process outsourcing (BPO) sector in Egypt for the United Nations Conference on Trade and Development (UNCTAD) and has recently completed an assessment for the World Bank of the significance of ICTs for abating climate change. He lives and works in the Ottawa area.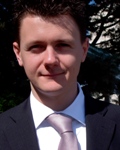 Federico Magalini, United Nations University (UNU)'s and StEP's "E-waste and Climate Change" Expert

Federico Magalini, a Mechanical Engineer, holds a PhD in Management, Economics and Industrial Engineering from Politecnico di Milano University. He focuses his research activities on e-waste management and is an author of more than 25 publications in national and international journals and conference proceedings, as well as co-author of the first Italian book on e-waste management, published in 2005.

His main interests lie in the relationship between policy design and e-waste take back systems performances.

As a Research Associate at UNU-ISP SCYCLE, Federico has been working with the Solving the E-waste Problem (StEP) Initiative on e-waste, especially active in Task Force – Policy and Legislation. Recently Federico has been part of the team carrying out one of the studies for the European Commission on the review of the WEEE Directive as well as providing contributions to the sustainable innovation and technology transfer industrial sector study on "Recycling – From E-waste to Resources".

Since 2008 Federico has also been working as Quality & Operations Manager at the Italian take-back system, Ecoped & Ridomus, in addition to his UNU-related activities.

Arthur Mickoleit, Policy Analyst, Information Economy, ICTs and Environment, OECD

Since joining the OECD in 2007, Arthur has analysed ICT sector trends and related policy developments. He contributed various chapters to the OECD Information Technology Outlook series. Arthur's main responsibility is the analysis of the relationship between ICTs, the environment and climate change – part of the OECD Green Growth strategy. Prior to joining the OECD, Arthur worked at SAP AG, a major global software producer, and at FIAN, a UN-accredited NGO dealing with food security matters. Arthur holds an M.A. (Distinction) from the University of Manchester, UK.
Ray Pinto, Government Affairs Director for Environment, Microsoft Europe, the Middle East and Africa

Ray works with an international team focused on Microsoft's role and contribution in the area of the environment and energy efficiency. His primary role is engaging with governments, partners and non-governmental organizations to learn more on how the information and communication industry can help resolve difficult issues and raise awareness of climate change. Ray represents Microsoft as a Co-Chair within the ICT4EE Forum's working groups launched late February 2010 that comprises of 4 Industry Associations that include (Digital Europe, GeSI, TechAmerica Europe and JBCE) and has the task to develop methodologies, policy solutions and energy reduction targets for the ICT industry. Ray has been working for Microsoft since 1997 and is based in Paris.

Microsoft is committed to software and technology innovation that helps people and organizations around the world improve the environment. The company's goals are to reduce the impact of our operations by encouraging employees to travel less by using online conferencing tools in investing in new engineering solutions to implement power saving options into the default settings of our products and seeking new ways to reduce the impact on the environment by our data centers. Microsoft is committed to working with many organizations who are challenging us to design innovative solutions such as the European Environment Agency and the Climate Disclosure Project and using our research labs and predictive computational models to study the complex nature of biodiversity.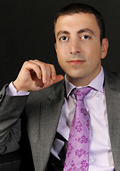 Amjad Rihan, Senior Director, Climate Change & Sustainability Services, Middle East , Ernst & Young

Amjad heads a team which offers advice on and solutions to climate change and Clean Development Mechanism (CDM) projects, GHG management, sustainable energy, corporate sustainability management and reporting, green building, life cycle assessment, waste management, environmental management systems and occupational health & safety management systems.

Amjad worked with leading multinationals, including Fortune 500 companies, in Canada and the UK as a Specialist in Business Sustainability Solutions. Examples of organizations that Amjad serviced include and not limited to: GE, ALCOA, Bombardier, Scotiabank, Mercedes-Benz, Honeywell, Unilever, Lafarge, Holcim and Sears. Besides his private sector experience; he consulted for different departments of the United Nations in Germany and Jordan and also has experience working within governmental departments in the Middle East.
Danilo Riva, Global e-Sustainability Initiative (GeSI)

Danilo Riva holds a degree in applied physics from the University of Torino, Italy. In 1978 he joined Telecom Italia, where he currently coordinates EH&S activities. He is chairman of the Sustainability Working Group of the European Telecommunications Network Operators' Association since 1997, and one of the founders of the Global e-Sustainability Initiative, where he has been member of the Board since 2001 and Treasurer from 2008 until recently.
Jack Rowley, Director, Research & Sustainability GSM Association

The GSMA health program is run by Dr Jack Rowley, Director for Research and Sustainability, within the GSMA Public Policy Department. Jack has 19 years of experience in the telecommunications industry and joined the GSMA in 2000. Prior to that he worked for 10 years with Telstra (Australia) primarily in the Research Laboratories. He has given expert evidence in a number of planning hearings, been a member of international working groups and contributed to government panels. Jack has more than seventy publications and presentations on mobile communications safety and environmental issues. He holds an Electronics Engineering Degree with first class honours from the University of Limerick (Ireland) and a Ph.D. from the RMIT University (Australia). He is a member of the IEEE and the Bioelectromagnetics Society.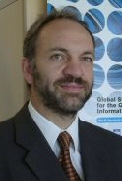 Reinhard Scholl, Deputy to the Director, Telecommunication Standardization Bureau (ITU-T)

Reinhard Scholl is Deputy to the Director of the ITU-T Secretariat (TSB) since September 2002. Previously he has been with Siemens in Munich, Germany and with ETSI (European Telecommunications Standards Institute). He received a Ph.D. in physics from the University of Illinois, USA.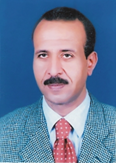 Adel Shafei, General Director, Hazardous Chemicals & Waste Department., National Coordinator for Basel & Rotterdam Conventions, Resident Twinning Counterpart, Egyptian/EU Twining Process

Adel as one of the senior staff of the Egyptian Environment Affaires Agency has witnessed and contributed in formulation and managing the Egyptian environment policy intervention, he is also involved in opining a wider sphere for environmental management practices in particular hazardous waste management practices.

Currently he is carrying over the tradition of introducing unprecedented contribution to the Egyptian environmental scene in a number of new challenges in particular toxic release inventories and environment security.
Alex Shalaby, Chairman of Mobinil

On September 1, 2008 Alex Shalaby was appointed Chairman of the Egyptian Company for Mobile Services (Mobinil) by Board consensus; prior to that he was its President and CEO since 2005. This step came because of Shalaby's remarkable achievements at Mobinil over the preceding three years where the company witnessed continued market share leadership, tripled its subscriber base from six to 19 million, doubled the revenues, and increased net profits by 30%.

Shalaby came to Mobinil from Washington, DC where he was AT&T Director for Public Affairs, serving as the company's link to lawmakers on Capitol Hill and lobbying the executive branch of the U.S. government. He helped in achieving more liberalization of the telecoms sector internationally for the emerging nations of the Middle East, Africa, and Eastern Europe through the relevant bi-lateral and multi-lateral agencies. During these years, he served on the boards of the American Chamber of Commerce becoming its president during the period (1991 – 1992), the Bi-national Fulbright Commission, and Seeds of Peace; he currently chairs the board of Injaz & SIFE in Egypt. Between 1993 and 1995, Shalaby became Regional Director for International Public Affairs for AT&T, based in Cairo, Egypt, where he was the principal interface with key agencies within the governments in the region on matters impacting AT&T's operations.

In 1966 Shalaby graduated with a Bachelors of Science degree in Electrical Engineering from the University of Alexandria and earned a Masters of Science degree in Electrical Engineering and Computer Science from San Jose State University in California.

Sherin Shoukry, Director of the Information and Networking Division COMESA Secretariat, Zambia

Mr. Sherin Shoukry is the Director of Information and Networking Division at the COMESA Secretariat, and has been at COMESA for six years. Mr. Shoukry is an engineer by profession and has over 20 years of experience in the field of IT. He holds a Masters degree in Internet Commerce from Middlesex University in the UK.

While at COMESA, he has initiated several IT programmes at regional level, such as e-Government and e-Legislation. Over the years, he has demonstrated a passion for e-Government and spearheaded the development of the COMESA Regional e-Government Framework and a regional e-Government portal. The e-Government programme at COMESA was initiated in 2007 with the aim of developing capacity in e-Government and promoting regional integration which is in line with the COMESA vision. To achieve this, he mobilised for funds to hold a capacity building workshop for the Member States. Due to his efforts, e-Government has been on the agenda on a number of COMESA ministerial meetings. The council of Ministers has since made a decision to have focal points appointed in all the Member States and e-Government to be promoted in the region.

To enhance the programme Mr. Shoukry has engaged various partner organisations, as well as other Regional Economic Communities. Recently, a study tour was undertaken to Estonia's e-Governance Academy to gain more insight into capacity building in e-Governance, with the aim of setting up a regional academy for the promotion and advancement of e-Government. This will benefit the region as a whole.
John Smiciklas, Senior Manager, Research in Motion (Blackberry)

John Smiciklas is Senior Manager, Corporate Responsibility at Research In Motion Limited, makers of the BlackBerry™ wireless platform. He is responsible for the development of RIM's programmes and strategies around climate change and ethical supply chain, corporate reporting programs in the areas of GHG, Water and Sustainability, customer and industryy sustainability engagement programmes and the management of corporate wide environmental management systems

Prior to joining RIM in July 2008, John was a Manager with PricewaterhouseCoopers LLP's Sustainable Business Practice providing consulting services to internal and external clients and led the development of the ISO 9001/14001 registration practice in Eastern Canada. Previous experience also includes consulting and audit assignments based on the ISO quality, environmental and health and safety standards for clients on a global basis.

John holds a BASc, Chemical Engineering from the University of Toronto and is an qualified auditor to ISO 9001, ISO 14001 and OHSAS 18001 international standards.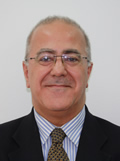 Mounier Tabet, Director of UNDP office in Cairo

Mr. Mounir Tabet has been the Country Director of UNDP Egypt since March 2007. Before his assignment in Egypt, he was the Senior Programme Advisor in the Regional Bureau for Arab States (RBAS) in UNDP headquarters in New York. He was responsible for eight countries (Algeria, Morocco, Tunisia, Saudi Arabia, Kuwait, United Arab Emirates, Bahrain and Qatar). In this capacity he provided substantive and programming support and guided the development of new country programmes. He served on many headquarters task forces in contributing to the development of strategic corporate initiatives such as the 2008-2011 UNDP corporate strategic plan, the overall democratic governance policy and the organisation's monitoring and evaluation arrangements in the Arab Region.

Prior to his headquarters assignment Mr. Tabet was an Edward S. Mason fellow at Harvard University – the Kennedy School of Government. There, he completed a Masters degree in Public Administration. His areas of focus included globalisation and international trade, macro-economics, competitiveness, management, Leadership and knowledge management. He also holds a Masters degree in Economics from the University of Ottawa – Canada.

From June 2002 until June 2003 Mr. Tabet provided substantive and managerial leadership for UNDP's Saudi Arabia Country Office where, in his capacity as DRR, he initiated the first initiatives on poverty eradication and on local governance. He led internal discussions and helped produce the first Saudi Arabia National Human Development and the Millennium Development Goals Reports.

From January 1999 until May 2002 as a Senior Technical Adviser in the Bureau for Policy Development, both at HQ and in the Kathmandu Sub-Regional Facility (SURF), Mounir designed decentralisation programs, policy dialogue sessions in Malawi, Nepal, Cambodia, Sri Lanka and Jordan. He also supervised and conducted a number of substantive studies on decentralised governance issues, contributed to chapters in books and presented findings in international and national conferences on behalf of UNDP and mobilized resources from bilateral donors. He prepared the vision, strategic direction and basic design for UNDP's virtual network on Decentralised Governance. He also represented UNDP in the Inter-Agency Working Group (IAWG with the WB, IMF, WTO, UNCTAD and ITC) on trade issues for LDCs. Mounir was member of the advisory board of the Virtual Development Academy (UNDP's in-house training institution) on organizational learning issues and Knowledge Management.

In 1998, in his capacity as the Beirut Sub-Regional Facility SURF start-up manager, he launched this regional technical support facility, surveyed the needs of COs in the region, prepared country briefs and identified areas of possible strategic interventions.

Between 1993 and 1997, in the Beirut CO as Assistant Resident Representative, he prepared, supervised and contributed to programs and studies on administrative reform, investment promotion, trade liberalisation, fiscal reform, customs reform and Governance.

Prior to joining UNDP, Mr. Tabet worked with the North South Institute and the International Development Research Centre in Ottawa, taught briefly at the University of Ottawa and undertook many consultancies for UN agencies.

Mr. Tabet is a Canadian National, married with two children (Daniel 10 and Adam 7).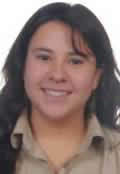 Daniela Torres, Head of Climate Change Office, Telefónica

Estudios de pre-grado en Ingeniera Ambiental de la Universidad SEK del Ecuador. 1997 -2002

Master en Ciencias en Desarrollo Energético Sustentable de la Universidad de Calgary de Canadá en convenio con OLADE. 2002 - 2004

Técnica Ambiental de la Organización Latinoamericana de Energía (OLADE). 2004 y 2006.

Asesora Subsecretaría de Electrificación Ministerio de Energía y Minas Ecuador. 2005 - 2006.

Analista Ambiental de Telefónica Ecuador 2007 - 2008

Profesora de Saneamiento Ambiental – Universidad SEK del Ecuador. Facultad de Ingeniería Ambiental 2006 - 2008.

Experta Ambiental y Jefe de la Oficina de Cambio Climático de Telefónica S.A en Madrid desde 2008.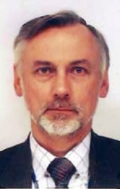 Alexandre Vassiliev, Study Group Counsellor, ITU-BR Alexandre V. VASSILIEV –.Counsellor of ITU-R Study Group 7 (Science services) and Working Party 5B (Maritime and aeronautical mobile, and radiodetermination services), BR Focal point on Radiocommunications and Climate Change.

Alexandre VASSILIEV has worked in the ITU since 1989 in Radiocommunication services and in the Study Group departments. He participated in development and maintenance of several Frequency Plans for terrestrial and space services, as well as in many World and Regional Radiocommunication Conferences. He represented ITU at meetings of UN Agencies, Regional Groups and other national and international organizations.

Prior to joining ITU, Mr VASSILIEV worked as the Deputy Director of the Leningrad's regional radio research and development institute (LONIIR). He was responsible for departments carrying out the studies in spectrum management and development of equipment for satellite and radio-relay systems.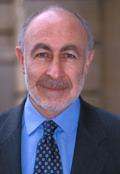 Graham Vickery, Former Head, Information Economy Group, OECD

Programme director for OECD information technology, ICT and environment, digital content, e-business and ICT-related employment programmes, and the OECD Information Technology Outlook.

Responsibilities include: information economy, environment, growth and employment, public sector information, intangibles and intellectual capital, new technologies, industry performance, and industry globalisation.

Author of numerous OECD publications and articles. Presented papers at many international conferences on the environment, information economy, technology strategies, sector developments and government policies. Books and articles on information technology, digital content industries, public sector information, business services, environment industry, globalisation, advanced manufacturing technology, information technology development and diffusion, technology and investment, high tech industries and work organisation.

Urlike Vott, Senior Environmental Specialist Middle East & Africa, Nokia

Ulrike Vött joined Nokia Markets Middle East and Africa as Senior Environmental Specialist in 2008. Since then she has worked to building up the capability and awareness for Nokia take-back in Nokia's first tier MEA priority countries. She planned and coordinated strategic collaborations with local partners such as Emirates Environmental Group in UAE and AFDC in Lebanon for educational campaigns on recycling within schools and universities, and started dialogue with governmental institutions for long term environmental developments in MEA.

From 2001, she has worked as a Specialist for the international consulting group Pöyry Environ-ment GmbH, Germany, mainly in water supply, wastewater and solid waste management projects in developing countries. Project work abroad included countries such as Zambia, Senegal, Niger, Macedonia or Bulgaria.

She holds a Master in Business Administration with a strong focus on "Sustainability management" from the Centre for Sustainability Management of the University of Lüneburg, Germany, and a MSC equivalent Diploma in Geo sciences from University of Freiburg, Germany.

After graduation she worked within several internships, including consulting work in the interna-tional cooperation and editorial trainings in an environmental info service for the public admini-stration.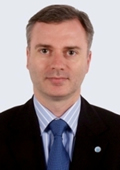 John Wimpole, Director Business Development, Middle East and Africa, AT&T

John Wimpole is based in Dubai and is responsible for developing AT&T's business in the Middle East and Africa. John holds a BA from the University of California, Berkeley and an MSc in International Management from Boston University. John has over 18 years telecommunications experience. Formerly with Global One, Equant and France Telecom. John is also the representative for the University of California, Berkeley's alumni association in UAE.

Ahmed Zeddam, Chairman, Orange Labs/Recherche et Développement, France Télécom and Chairman of ITU-T Study Group 5 "Environment and Climate Change"

Ahmed ZEDDAM received a PhD in electromagnetic from the University of Lille, France. From 1979 to 1982, he was an assistant Professor of electronics at Lille I University. Since 1982, he has been employed at Research and Development Division of France Telecom in Lannion where he is head of a Research and Development Unit dealing with Electromagnetic Compatibility. Dr Zeddam is the author and co-author of about 100 scientific papers, published in reviewed journals and international conferences. He participated to the production of books related to EMC, including a reference book published in 2007.

He is also member of several Technical Committees of international standardisation bodies dealing with Electromagnetic Compatibility (ITU-T, IEC, CENELEC). He is currently Chairman of Study Group 5 of ITU-T dealing with "Environment and climate change" and he is involved in Commission E "Electromagnetic Noise and Interference" of International Union of Radio Science (URSI). Dr Zeddam is also member of many scientific committees of national and international symposia on EMC.