Biographies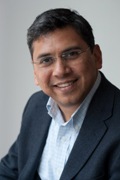 Jyoti Banerjee, Fronesys

Jyoti Banerjee has over twenty years of experience in the business applications software market providing strategic consulting services to over seventy companies around the world. As a partner in Fronesys, he has responsibility for sustainability advisory services in the technology sector. In 2012, he led an initiative at Oxford University's Said Business School to create and deliver its first course in technology entrepreneurship. Jyoti is based in the UK and has a Master's degree in Economics and an MBA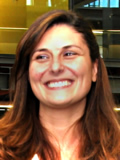 Cristina Bueti, ITU

Cristina Bueti graduated from the Faculty of Political Science and International Cooperation and Development of the University of Florence, where she completed postgraduate studies in International Cooperation. In 2003, Ms Bueti completed a project for the Faculty of Laws, University of Malta, before joining the International Telecommunication Union in Geneva in January 2004. She is responsible for ITU-T's activities related to ICTs and environment with a special focus on climate change and e-waste issues.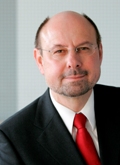 Bernd Kosch, Head of Environmental Technology, Fujitsu

Dr. Bernd Kosch is he Head of Environmental Technology at Fujitsu Technology Solutions. He coordinates the activities regarding Green IT in product operations, marketing and in the alignment with Fujitsu Ltd., Tokyo. He is the speaker of the company on this subject.

In his previous role as Vice President Alliances of Fujitsu Siemens Computers (FSC) he has been responsible for the cooperation with strategic ISV-, Technology- und Service-partners, industry consortia and NGOs. In this environment he formed the Green IT concept of FSC.

Over more than 20 years, Bernd gained profound experience in the IT-market in senior positions in product operations, marketing and sales. The definition and the market introduction of the CELSIUS workstation line and of the FlexFrame infrastructure solution was accomplished under his leadership. He started his career as a systems engineer at IBM Germany and he holds a diploma degree in mathematics and a doctoral degree in economics.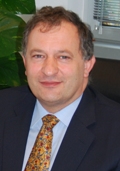 Mr. Paolo Gemma, Huawei EU Senior Specialist Marketing Manager, Global Representative Green and Energy Savings, Huawei Technologies

Paolo Gemma - senior Specialist for Europe and representative of Huawei on issues related to energy saving and environmental sustainability of companies worldwide - began working in Huawei in April 2008.

Before he was in Nokia Siemens Networks, where he was responsible for the Italian laboratories for EMC (electromagnetic compatibility) and electrical safety areas. Previously he held a similar role within the Siemens Communications Division during 18 years.

Paolo Gemma has an active role in international standardization activities. Since 1993 he has engaged in ETSI (European Telecommunication Standard Institute) and participates in the development of EMC telecommunications standards.

In 1997 he joined ITU-T in Study Group 5 as Rapporteur role which he holds until now. Currently he works on subjects related to the coordination and planning of climate change and ICT standards.

Paolo Gemma has followed the work of the EE (Environmental Engineering) of the ETSI Technical Committee since 1998. EE is the Technical Committee of ETSI engaged in the standardization of energy power, mechanics and environmental conditions. The group is committed since 2004 on ecological issues in particular with regard to the reduction of energy consumption and cooling management of equipment and installation publishing some standards on this issue.

In 2002, he was appointed Secretary of the ETSI TC EE Committee and since 2009 he holds the position of Chairman of the EEPS EE (eco Environmental product standard) working group. He is Rapporteur of Q17/5 on Energy efficiency for ICT equipment and Climate Change standards harmonization of the ITU-T SG5.

Paolo Gemma is a graduate in electrical engineering from the University of Genoa.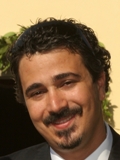 Karim Lesina, Vice President-European Union, CALA and Trans-Atlantic Relations, AT&T Services

Karim Antonio Lesina is the Vice President of AT&T, covering International External Affairs for the European Union, Caribbean, Central and Latin America Regions and in charge of the Trans-Atlantic Relations. In this role he leads AT&T's advocacy in those regions. AT&T is a premier global communications company, providing wholesale services and mobile roaming services to over 220 countries and territories, and providing business enterprise services to countries representing over 99 percent of the world's economy.

In addition to developing and implementing market access strategies to enable AT&T's global expansion to satisfy customer needs, other responsibilities for Mr. Lesina include ensuring compliance with international telecom regulations, and advocacy on a wide range policy matters related to the stable growth, innovation and investment by the information and communications technology sector.

Mr. Lesina is based in AT&T's Brussels (Belgium) office. He is an active member in several industry and community organizations, including current service as: Chair of the Presidency Group and of the Digital Economy Committee of the American Chamber of Commerce to the EU. He is a Board Member of the European Internet Foundation. He also represents AT&T in different associations such as ETNO, EABC, GSMA, ECTA, TPN, etc.

Prior to joining AT&T, Mr. Lesina held senior positions with another leading US-headquartered ICT company (Intel Corporation), and a number of leading public affairs agencies in Brussels. Born in Dakar (Senegal) Mr. Lesina is an Italian-Tunisian national and has a Master Degree in Economics of development at the Catholic University of Louvain-la-Neuve in Belgium.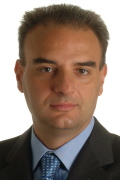 Paolo Nazzaro, Head of Group Sustainability, Telecom Italia

Paolo Nazzaro (1966) holds University Degrees in Economics and Law from "La Sapienza" University of Rome. Chartered accountant, he has gained over 19 years of experience in multinational companies operating in Italy and internationally, where he has covered a range of business areas including administration, finance, control, auditing and external relations. He joined Telecom Italia in 2003 and has headed the sustainability department since 2006. He has also been actively engaged in a number of broader European business-academic initiatives, including co-leadership of the "Valuing non-financial performance" LAB (www.investorvalue.org) and Collaborative Project (http://www.csreurope.org/pages/en/valuing_non-financial_performance_identifying_measuring_and_managing_ material_drivers_of_value.html) He is author and co-author of several publications and he lectures on sustainability topics in many Italian Universities and Master courses. He is a member of the "Environmental and CSR Commission" of the Chartered Accountants Association in Rome (www.odcec.roma.it), of the Board of Directors of Anima (www.animaroma.it) and of the Business Board of EABIS (www.eabis.org).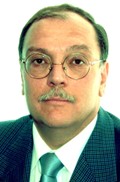 Danilo Riva, Chairman of WG Corporate Responsibility, ETNO

Danilo Riva was born in Torino, Italy in 1954. He received a degree in applied physics from the University of Torino in 1978, and in the same year he joined Telecom Italia's research labs (CSELT/TILab) where he had been head of the Environment and Energy unit from 1996 to 2001. Then he was appointed EHS head in the NW territorial area, a position he held from 2003 to 2009. Currently he holds the position of Sustainability manager within TI's Group Sustainability department, with specific responsibility on environmental issues and international cooperation. Danilo has chaired the Corporate Responsibility Working Group of the European Telecommunications Network Operators' Association (ETNO) since 1997, and is one of the founders and current members of the Board of the Global e-Sustainability Initiative.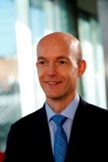 David Sanders, Director of Energy Efficiency Initiative, GSMA

David Sanders has over 25 years' international experience in strategic advisory work and as a technology entrepreneur. He leads the GSMA's Mobile Energy Efficiency Benchmarking service. Set up in November 2010, the benchmarking service currently has 35 MNO participants, accounting for more than 200 networks across 145 countries and over 50% of global mobile subscribers.

David has led several projects at the GSMA including the recently published "Mobile's Green Manifesto 2012" which compares the direct emissions of mobile networks globally with the emissions reductions that mobile enables in other industries. Other projects have included an assessment of the potential for renewable power sources in mobile base stations in developing countries, and an assessment of the potential for mobile operators to enable rural electrification in emerging markets.

David is also a Partner of Cleantech Advisory LLP which provides strategy consulting and corporate advisory services in the clean technology arena to leading corporate and government leaders, and to early stage cleantech companies and investors. Prior to 2004, David worked primarily in telecoms, both as an entrepreneur and as a strategy consultant. David has an MBA (Finance) from Wharton and a degree in Mathematics from New College, Oxford.


Aimee Torres, ITU Consultant: Launch of ITU-ETNO Guidance on Green ICT Procurement

Aimee Torres holds a degree in Industrial Engineering from USFQ and an MBA from Universidad de Chile. She has lived-worked in Ecuador, Chile, USA, Guatemala and Uruguay; and currently works as an International Consultant for ITU and other private/public organizations.

Aimee has relevant consultancy and management background in logistics & strategic planning, sustainable business development, change management and social entrepreneurship.


Mr. Ahmed Zeddam, Chairman of ITU-T Study Group 5

Ahmed ZEDDAM received a PhD in electromagnetics from the University of Lille. From 1979 to 1982, he was an assistant Professor of electronics at Lille I University. Since 1982, he has been employed at the Research and Development Division of France Telecom in Lannion where he is head of a Research and Development Unit dealing with Electromagnetic Compatibility. Dr Zeddam is the author and co-author of about 100 scientific papers, published in reviewed journals and international conferences. He participated in the production of books related to EMC, including a reference book published in 2007.

He is also member of several Technical Committees of international standardisation bodies dealing with Electromagnetic Compatibility (ITU-T, IEC, CENELEC). He is currently Chairman of Study Group 5 of ITU-T and he is involved in the Commission E "Electromagnetic Noise and Interference" of the International Union of Radio Science (URSI). Dr Zeddam is also member of many scientific committees of national and international symposia on EMC.