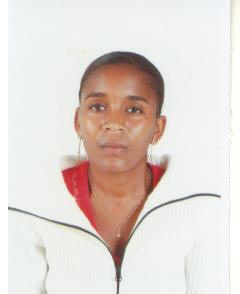 • YES Winner/Sponsor: 2008 (Portugal Administration)
• Name/First Name: TAVARES SEMEDO Maria Odete
• Age: 26
• Country of Origin: Cape Verde
• Country of Study: Cape Verde
• Present Country: Cape Verde
• Highest degree obtained: License in Information and
Communication Technology, University of Cape Verde


I came across the YES Scholarship in an announcement at my University. By obtaining the YES Scholarship, it has become easier to study and to carry the costs of studies. I can say that I'm so happy and so proud by having this scholarship.

The fact that I have this scholarship influenced me so much in my life because it has pushed me to face my studies with more and more strength and more seriously.

At the moment, I am a student in University of Cape Verde (UNICV), campus of Palmarejo, Praia, Cape Verde.

In the future, when I finish my studies I would like to study more and share my knowledge to the ones who need it and also to the development of my country and specially in the area of Information Technologies, I would like to increase my performance and create a lot of interesting things.

I want to say this project is a great idea and I think it must be spread for every undeveloped country around the world especially for those where young people have no economic conditions to study.