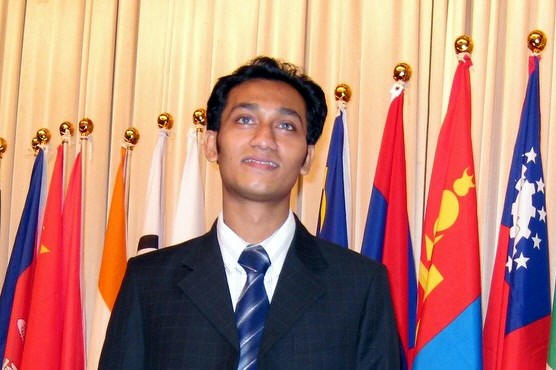 • YES Winner/Sponsor: 2008 (Spain Administration)
• Name/First Name AL REAZ MEHEDI Khan
• Age : 22
• Country of Origin: Bangladesh
• Country of Study: Bangladesh
• Present Country: Bangladesh
• Highest degree obtained: Bachelor of Electronics and
Telecommunication Engineering, North South University

I am Khan Mehedi Al Reaz, student of Electronic and Telecommunication Engineering, studying at North South University (NSU) Bangladesh. It is still vivid in my memory when our Department's Chair called me in his office and informed me about the Youth Education Scheme (YES). He knew me since I came back from USA after participating in an Educational and Cultural Exchange Program. He was informed about my financial crisis as I lost my father in a car accident and was in trouble to pay my tuition fees and continue my studies.

Wining the YES scholarship added a new dimension in my personal and professional life as well. This success made me more confident to complete my undergraduate studies and once again made me optimistic to pursue further higher degrees. It worked like a wizard to give a new shape in my career. After wining the YES Scholarship, I applied for another program named "Youth Camp for Asia's future" which was held in South Korea last year. Fortunately, I got selected for that program and successfully attended the event with a prize for being a member of the "Best Preparation Award" winning team.

The success story reached one step further when I got a job at the largest and prestigious telecom company of my country GrameenPhone whose majority shares are held by the European telecom giant Telenor . At present, I am working there as a Customer Manager in the Business segment. Being employed during my undergraduate study was another dream that also enabled me to dream beyond.

Eventually, this YES Project showed me a path of success and made me confident to get a PhD degree and fulfill my father's vision. I am counting down my graduation date and preparing myself to sail for my next journey - journey towards the horizon of success.