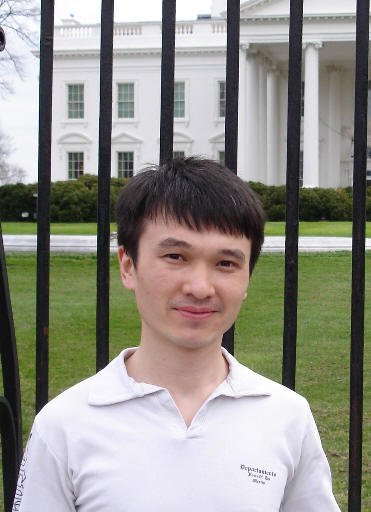 • YES Winner/Sponsor: 2007 (ANACOM Portugal)
• Name/First Name: NIGMATOV Anvar
• Age: 27
• Country of Origin: Uzbekistan
• Country of Study: Switzerland
• Present Country: Uzbekistan/ Switzerland
• Highest degree obtained: Master of Arts in International Affairs,
Graduate Institute of International and Development Studies, Geneva


I was informed about the YES Project of ITU during my participation in the ASIA Telecom Youth Forum 2004 in Pusan, Republic of Korea.

Winning the YES scholarship has strengthened my self-confidence in personal terms and made possible the accomplishment of my graduate studies which was an important step towards my future career in the UN system.

Working as an aid coordination consultant in Uzbekistan, I have experienced how important it was to promote coordination among international organizations in order to raise efficiency of projects, be it in IT or another sector, carried out by different international actors. Having an educational background on management in the field of telecommunications, I felt the need to broaden my knowledge by looking at the issue from different angles, i.e. from international prospectus. This is why my education in the Graduate institute was an important added value to broaden my thinking in terms of international development. It is worth mentioning that without YES this would be almost impossible.

It has completely changed my attitude towards supporting the others. Presently, I have a decent income and part of it I donate to the IT training projects in Uzbekistan. This means that influence of YES is far reaching than being addressed only to me.

Presently, I work as a Research Assistant in the United Nations Economic Commission for Europe with its main office in Geneva, but working intensively on Central Asia. One of my main responsibilities is to compile internationally comparable data on ICT for the UNECE member states.

My future career plan is to further work in the UN system contributing to eradication of poverty and enhancement of development in developing countries while emphasizing the role of ICT as a tool in achieving these goals.

I should express my highest gratitude to the ITU staff working on youth initiatives, including the YES Project, especially nowadays when economic and financial crises has put many economic entities (sponsors/donors) in financially tough conditions. I fully understand that your work is very challenging to make this project run. Your efforts, through this kind of projects, are very important for young people in order to support them in achieving their endeavors.