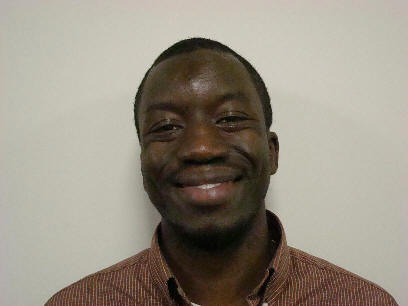 • YES Winner/Sponsor: 2005 (Thales Communications S.A.)
• Name/First Name NDIAYE Papa Ibrahima
• Age : 26
• Country of Origin: Senegal
• Country of Study: USA
• Present Country: USA
• Highest degree obtained: Masters in International Business and
Information Assurance, University of Memphis



I discovered the YES Project during my sophomore year. Since I was interested in the development of telecommunication in Africa, I worked on a project dealing with a dedicated satellite for Africa. While doing research for that class project, I found out a link to the ITU website. It's through the ITU forum website for young leaders in ICTs that I learned about the YES Scholarship.

The announcement of the YES Scholarship award came at a very decisive time when I was seeking financial support to continue my studies. Thanks to the YES Scholarship, I reached my educational goals with high academic achievements. I successfully completed a Bachelor Degree in Management Information Systems (MIS) with Honors in 2007. On top of that, I received the Dean's award for Most Outstanding Undergraduate student and got admitted to the International MBA and Information Assurance programs at the University of Memphis. I am expected to graduate in May 2009.

While studying, I received several practical trainings in Information Technology. I performed as a Computer Lab Monitor and as a Technical Assistant. The experiences gained from those two IT positions combined with my educational background have earned me the current position of Network/Help-desk Intern at Aerospace Products International (API) which is a company based in Memphis, Tennessee in USA.

In parallel, I served as a Tech Transfer Intern at the FedEx Institute of Technology. Those experiences made me realize that the development of the IT infrastructure in developing countries may not only require the change of local policies but also young leaders who know how to leverage technical innovations. With that in mind, I would like to engage in the pursuit of technical and analytical skills that will help support the mission of organizations such as ITU and RASCOM in developing the IT infrastructure in Africa.

I cannot say enough about what the YES Scholarship has done for me, but I am forever grateful to the ITU and its officers for having the initiative to promote the education of future leaders.