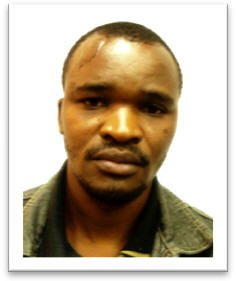 • YES Winner/Sponsor: 2008 (Spain Administration)
• Name/First name: MTINGWI Stanislaus
• Age: 31
• Country of Origin: Malawi
• Country of Study: Malawi
• Present Country: Malawi
• Current degree: Bachelor of Science in Computing and
Information Systems, NACIT



I learnt about the Youth Education Scheme Project through the advertisement that was run by the Malawi Communications Regulatory Authority (MACRA) in the local newspapers.

This project has given me the opportunity for upgrading and for personal development. In the process of my study I have improved my professional competencies and skills level; therefore, this will enable me to work competently. On a personal note, my status in society has also improved.

The information and communication technologies are my profession. Currently, I am studying a Bachelors (Honors) Degree in Computing and Information Systems which is under your project scholarship. I am also in possession of an International Advanced Diploma in Computer Studies and an International Diploma in Computer Studies and also a Certificate in Computer Programming.

My future plans are to pursue my career further to Master's and Doctorate level, this will depend on the availability of funds and also if possible, to start my IT company which would help in the development of my country.

I wish to encourage ITU to continue with this project because it is helping those youths who cannot manage on their own to pursue further studies due to financial constraints that hinder their career. I am personally very thankful to this initiative for the youths.