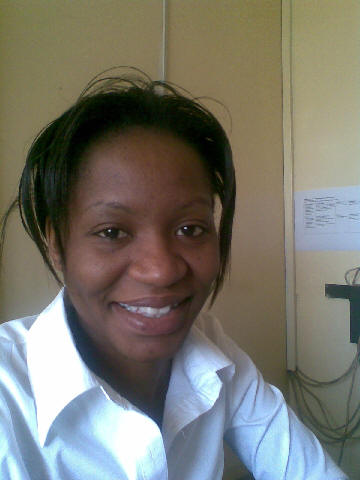 • YES Winner/Sponsor: 2008 (Spain Administration)
• Name/First Name: LUNGU Chimika
• Age: 28
• Country of Origin: Zambia
• Country of Study: Zambia
• Present Country: Zambia
• Highest degree obtained: Higher Diploma in Information Systems,
Evelyn Hone College, Zambia
• Current degree: NCC Information Technology Degree,
Zambia Centre of Accountancy Studies


I learned about the YES Project the time when I was having difficulties saving some money to pay for my school as my job's pay would not suffice. In June 2007, as I was flipping through our daily local newspapers, searching for a job, I saw an advertisement placed in our local newspaper by The Communications Authority of Zambia (CAZ). Unfortunately this advert had been placed very late in our local media and found the scholarship announcement on the ITU site had been closed. So I took note of ITU's website address, dates as well and prepared all my documents in advance and awaited the next opening which was April 2008.

Regarding the way in which the YES Scholarship influenced me on a personal level, firstly, my confidence levels right now are way over the roof. This award has definitely made me believe in myself more. I'm also grateful to God for this blessing. Having been awarded this scholarship has also made me realize that the world is out there for the taking and all one has to do is put their mind to it and remain focused.

I am currently working for a local NGO called Zambia Association for Research and Development (ZARD). My role is Programme Officer; Capacity Building & Technical Support. I work under ZARD's ICT project called "WIDNet". The WIDNet (Women's Information for Development Network) is an Internet portal for information on the status of women in Zambia supported by the International Institute for Communication and Development (IICD) of the Netherlands.

I will try my best to become very successful and outstanding in my studies. I hope to work on developmental projects in Zambia that will help and promote ICT use for development in Zambia.

I am truly grateful for ITU's Youth Education Scheme initiative. This project is supporting me by meeting my educational needs and dreams. With the assistance of ITU's initiative, I will be able to concentrate more on my studies and later be able to contribute to development of ICTs for development in Zambia.