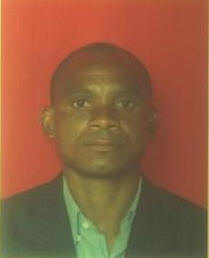 • YES Winner/Sponsor: 2007 (Alcatel-Lucent)
• Name/First name: KATETE QABANISO Edward
• Age: 31
• Country of Origin: Malawi
• Country of Study: Malawi
• Present Country: Malawi
• Current degree: Bachelor of Science in
Mathematics, University of Malawi


In January 2007, I was selected to study a Bachelor of Science in Mathematics at Chancellor College as a mature entry student. I reported to the college on February 29, 2007 and I was asked to register, pay the tuition and registration fees which I failed, due to the little money I was earning at my work place. Due to financial constraints I wrote a letter to the Registrar to reserve a place till I accumulate the money, however it was not possible which meant it was the end of everything, making it impossible for me to continue higher education.

One day as I was browsing through the Internet at a café and as I was reading a newspaper needing applicants to compete for a Youth Education Scheme, I could not hesitate because I suited the requirements of the scholarship. I immediately downloaded the entrance form and started processing it. However I was not satisfied until a letter from the BDT ITU came stating that I have been successful with the competition.

I was also interested with the website URL of ITU written on the advert and started learning more. One of the interesting objectives of ITU is the promotion of a new spirit of collaboration and of the knowledge essentials for the rapid development of new technologies particularly in developing countries; it also brings together greater participation of academia and encourages emerging young talents to familiarize themselves with the work of ITU. This made me want to learn more and came across the YES Project.

As a winner, the project has had a positive impact in my personal and professional work, which was a challenge to me. For instance, it had made it possible for me to attain higher education, which I could not have made it by myself, hence gaining knowledge in various fields of science which will assist me and the family socially and economically, also improving the life of living with the new technology.

Professionally, it will assist me in teaching students with determination and enthusiasm since I will acquire knowledge and skills in science subjects which most students shun away, as a result Malawi as a developing country will improve. This has already been seen to me as when I returned to work after a long holiday, many students at the school managed to use the computers after my teaching, using the knowledge that I gained at college in the 2008.

The courses I am learning such as Home Economics will not only assist students, but the community as a whole in the sense that they have to grow nutritious foods which have an impact on children mental development, intelligence and memory in order for them to learn properly.

My future plan is to remain a teacher of mathematics, computer science and other related subjects such as Biology and Home Economics. This is because Malawi, as a developing country, needs people who are abreast with scientific knowledge especially with the coming of new technology to make life easier.

For all this, the Youth Education Scheme is playing a big role in my case. I therefore ask the initiators to sustain the scheme and expand it so that developing countries should improve their way of communication.