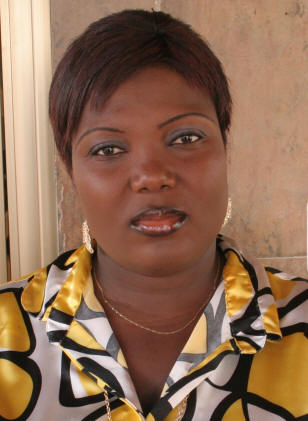 • YES Winner/Sponsor: 2008 (Spain Administration)
• Name/First name: ADADE Theresa
• Age: 30
• Country of Origin: Ghana
• Country of Study: Ghana
• Present Country: Ghana
• Highest degree obtained: Bachelor of Science in Electrical and Electron
Engineering, Ghana Regent University, College of Science and Technology




I had learnt about the YES Project through the Internet.

I really appreciate the YES project, it has helped me realize my dream of becoming one of the best female engineers in Ghana and the world can boast of. Though only a few females are endeavoring in the Sciences, I have made it my dream goal to excel in this field thanks to YES project.

I have now the opportunity to learn new things and thinking more of project engineer than I did before. And since project management is the new order now I planned to further my education and become a project engineer.

Currently, I am in my final year at Regent University, College of Science and Technology, Ghana/Accra. I wish to further my education just after completion and do a Master of Science. Before then I am learning to get certified as a Project Management Professional (PMP), I have all the notes and I am learning seriously to write the exam alongside my course.

ITU has a very good program, but I wish they could do another project for only female engineers. This would encourage them to further their education in the engineering.