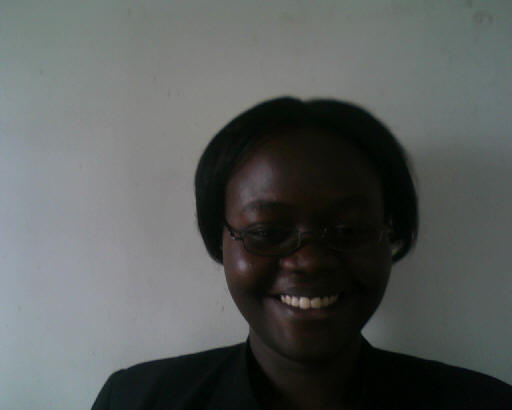 • YES Winner /Sponsor: 2007 (Prior donations)
• Name/First Name: ABBO Patricia
• Age: 25
• Country of Origin: Uganda
• Country of Study: Uganda
• Present Country: Uganda
• Highest degree obtained: Bachelor of Science in Computer
Science, Mbarara University of Science
and Technology
• Current degree: Advanced Diploma in Software
Engineering, APTECH Uganda

I learnt about the YES Project when I attended ITU Telecom World in Hong Kong in 2006 and since then, I have been telling everyone about it. The impact on my life has been tremendous. I have not yet completed my studies, but I already have a better job and I feel like the sky is the limit.

I am an Aeronautical Information Services Officer now and I work at Entebbe International Airport in Uganda. I have a degree in Computer Science, but the fact that I am studying a Diploma Software Engineering at APTECH Computer Education, gave me an added advantage. I would love to work at a software development firm when I complete my studies and eventually start my own.

I am saving up for Masters in Information Security and who knows, maybe I will study Animation as well, and start making short educational films for children here. With God, anything is possible. It is a very dear wish of mine to rise to the level where I can make a change in our education system, make it more practical than theoretical.

With all my heart, I thank ITU and the YES Project for not only allowing me to dream, but for giving me the first crucial steps to my dream. With all my heart, I thank you. Thank you very much and God bless you and the work of your hands.