Dr Windfred MFUH
---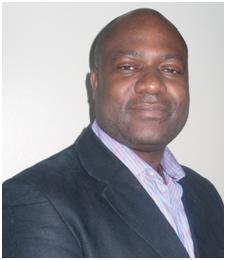 Engr. Windfred MFUH, PhD
Dr. Windfred MFUH holds a Doctorate in Strategic Management and Policy form the Centre of Management under Regulation (CMuR), University of Warwick Business School, United Kingdom. He is also holder of an MSc in Operational Telecommunications from the School of Engineering and Computing, Coventry University, UK as well as an Advanced Postgraduate Engineering Diploma from the National Advanced School of Posts and Telecommunications of Cameroon and a BSc in Analytical Sciences.
Currently, Dr Mfuh is Associate Fellow of Warwick Business School, Module Leader in Strategy and Entrepreneurship at Regents Business School, London, and Regulatory and Telecoms Engineering Consultant for TMG Consultancy, London.
Windfred has worked with a range of regulatory organisations in various capacities on engineering and management projects for the last 15 years. His latest assignment involves complete market analysis and full spectrum valuation/pricing to accommodate 3G and 4G mobile networks for the Kingdom of Thailand in collaboration with Chalmers University of Sweden. As Associate and Research Fellow at the Centre for Management under Regulation, Windfred has collaborated with Pr. Martin Cave (BP, Centennial Professor of London School of Economics & Former Director of CMuR) to provide strategic and regulatory advice to many governments and regulatory organisations. In previous roles, Windfred worked as Senior Lecturer in Telecom Networks at the National Advanced School of Posts and Telecommunications of Cameroon for 7 years.
---