ITU model for the Calculation of Costs, Tariffs and Rates for Telephone Services
Negotiating tariffs or rates is a delicate matter, whether it is for a new operator entering a liberalized market or a regulator wishing to set affordable tariffs for national calls without compromising competitiveness among operators.
COSITU is a practical tool from ITU's Market, Economics and Finance Unit to automate:
the calculation of costs,

taxes related to the exchange of international traffic (accounting, settlement and termination rates),

interconnection rates between local operators, and

tariffs for national and international telephone services taking into account the impact of Universal Service Obligations decided by public authorities.
This model can be applied to both fixed and mobile services.
About COSITU Methodology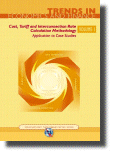 Trends in Economics and Finance Volume I: Cost, Tariff and Interconnection Rate Calculation Methodology and Application to Case Studies
Describes the methodology on which COSITU is based and presents the results emerging from typical case studies carried out on the basis of this methodology, with a view to serving as a guide for comparative values.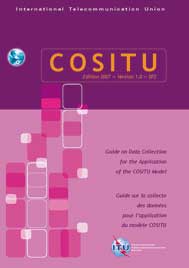 Guide on Data Collection for the Application of the COSITU Model
This data collection guide is a follow-up to the COSITU user manual. It provides a methodology to help telecommunication regulators and operators to collect data to efficiently calculate costs and tariffs for national and international telephone services,
both fixed and mobile.